In France, 1 April is known as Poisson d'Avril and according to the internet (so it may not be true at all) the idea of playing jokes on friends and family evolved from the tradition of giving the gift of fish at the end of Lent. So in keeping with the French theme, albeit very tenuously, I'm delighted to welcome self-confessed Francophile Angela Wren to my blog this week to discuss her favourite comfort reads.
Hi Rosie and thanks for inviting me to your blog today. I know it's April Fool's Day today, but my book choices are genuine despite the title of the first one!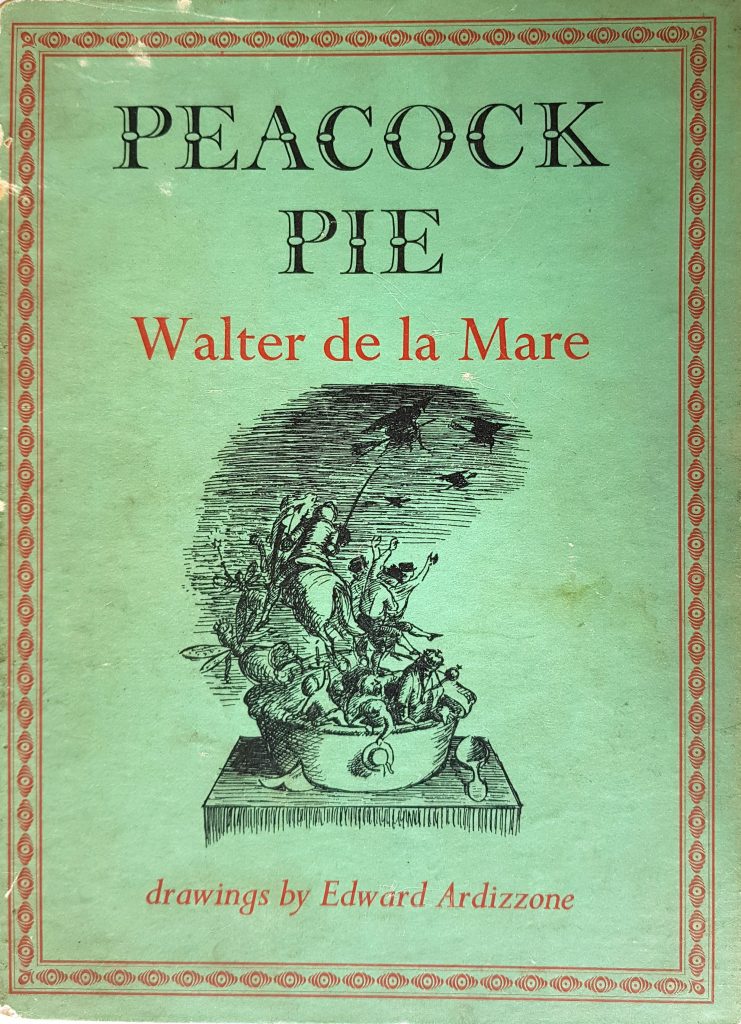 Peacock Pie by Walter de la Mare – This book, published in 1946, wasn't bought for, or by, me. But it has been in the family home ever since I can remember. I love it because some of my earliest experiences on stage are wrapped up in it. As I flicked through the pages when I picked it off my shelf, I had to stop at 'Silver'. Before I'd even looked at the page properly I found myself reciting the first stanza :
Slowly, silently, now the moon
Walks the night in her silver shoon;
This way, and that, she peers, and sees
Silver fruit upon silver trees…
I was surprised that I could still remember the lines. I was 6 when I first recited it for a poetry speaking competition and took 3rd prize. Later I had to learn 'The Bees' Song' and a couple of years after that, 'The Listeners'. It reminds me of the unencumbered bliss of being a child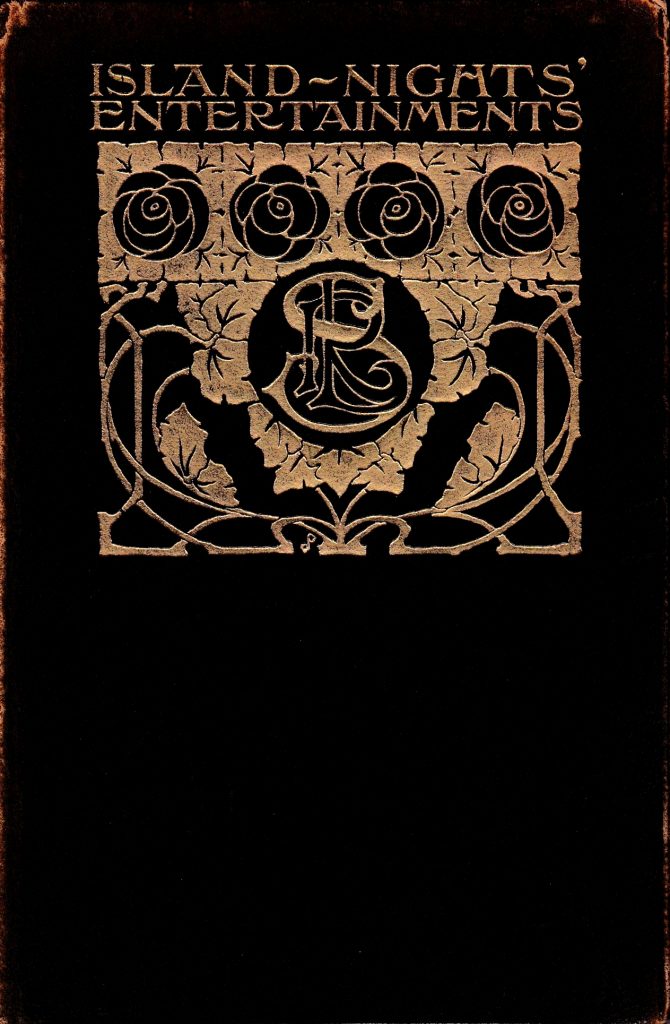 Island-Nights' Entertainments by Robert Louis Stevenson – I discovered this little gem, published in 1907 and leather bound, in a box of books in a junk shop whilst on holiday with my parents. It cost very little from my holiday money and, once I'd started reading it, I couldn't put it down. This and some of the poems I had to learn for Mrs Burns – my speech and drama teacher – probably turned me into the RLS groupie that I am today. Stevenson has been with me all my life and I have just about everything he wrote, some stories in more than one edition! I know that, at times of great stress or difficulty, I can pick one of his books from my shelves and become lost for a while in the magic.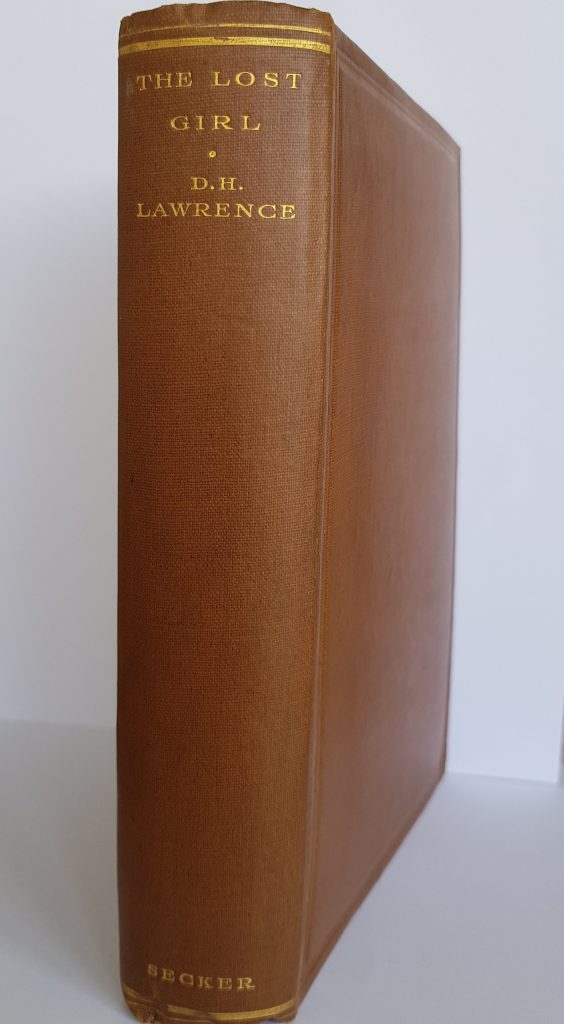 The Lost Girl by DH Lawrence– I came across my first copy of this book (the one in the pic is the first edition I bought later) as a twenty-year old. I can recall reading it on the bus to work, and as I got to the most crucial point in the book, the Inspector demanded to see my ticket. I just fished out a handful of tickets from my jacket pocket, slapped them in his open hand and went on with my reading. The tears that had already formed began to cascade down my face but I kept on reading. Eventually, I realised I was being spoken to, and it dawned on me that the ticket he wanted was the one in my book being used as a bookmark. I thrust it at him and continued reading. I did manage to get to the end before I had to get off the bus. Each time I re-read this story, I see something new in it, but I always cry at that same page. Have often wondered what the bus Inspector thought, though!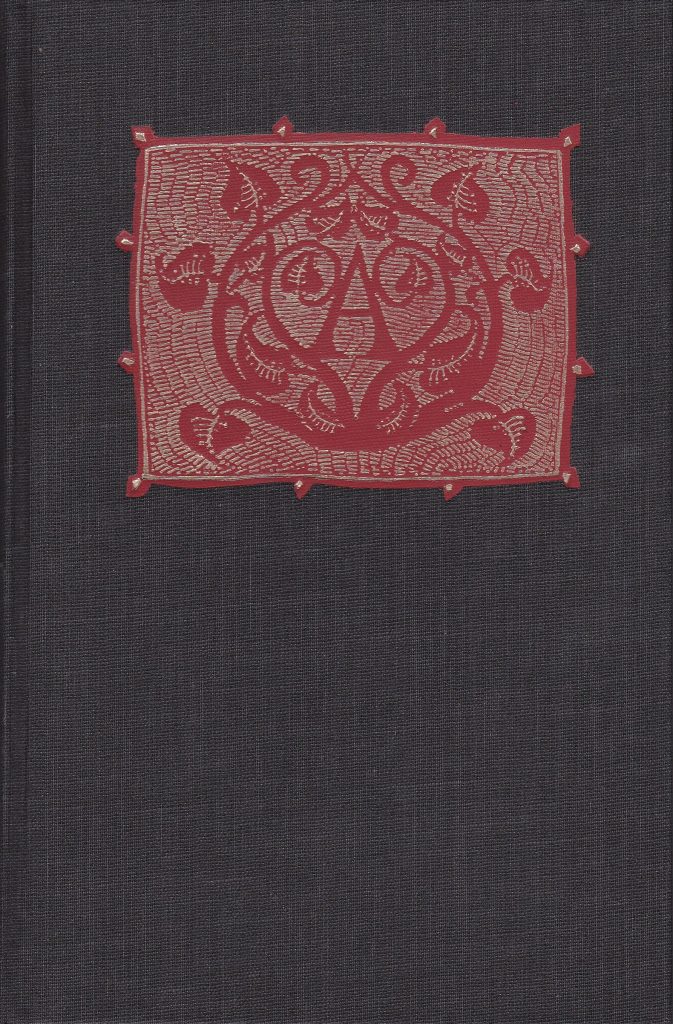 The Scarlet Letter by Nathaniel Hawthorn – I studied this book for my English exams at school and was not especially impressed. I came across this copy in a bookshop in my thirties and decided to read it again. Realising I had missed so much of the essence of the writing, and the skill of the writer, I started to build a collection of Hawthorn's books. I have copies of his adult and children's books – some of them very fine editions. It was Hawthorn, I think, that turned me into the true book collector that I am now. It was also Hawthorn that taught me that a book is for the words and that there will never be enough of them.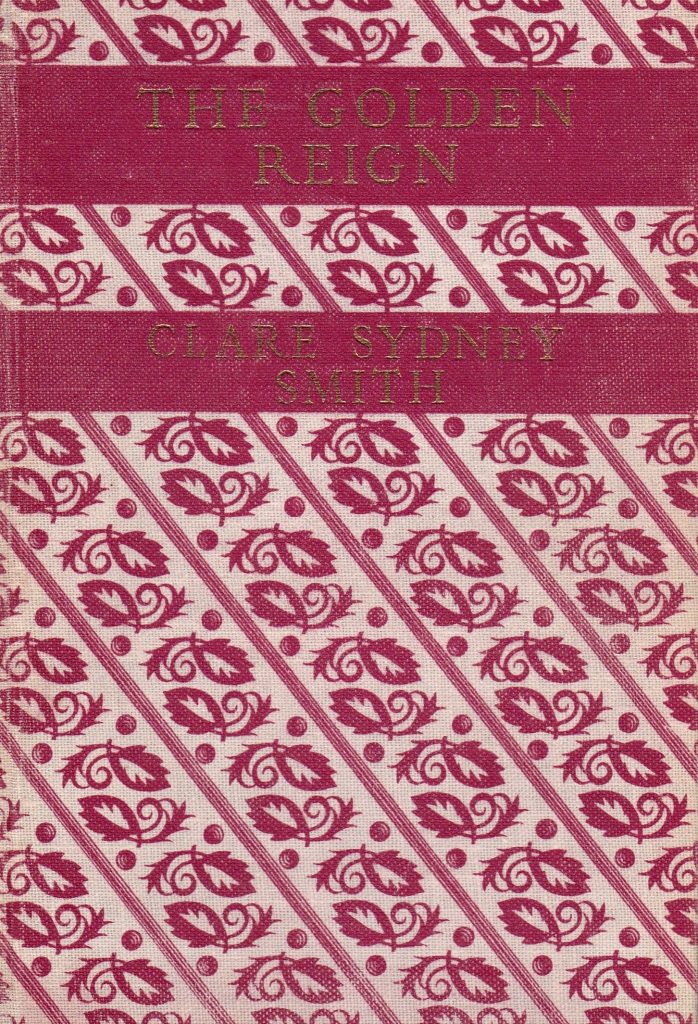 The Golden Reign by Clare Sydney Smith – Published in 1949 this little volume charts the life of T. E Lawrence following his return from Arabia until his death in May 1935 whilst serving in the RAF under the pseudonym of T. E. Shaw. Written by the wife of his commanding officer it charts the friendship that developed between Mrs Clare Sydney-Smith and Lawrence through their letters, her remembered conversations, and some diary entries. As a memoir it is one of the most fascinating I have ever read and I came across it by accident. The foreword, written by Lawrence's mother, states that the title was 'his own name for the happy time' he spent with the Sydney-Smiths. Considering his vilification following his return to the UK, this book presents a picture of a very different man.
Bio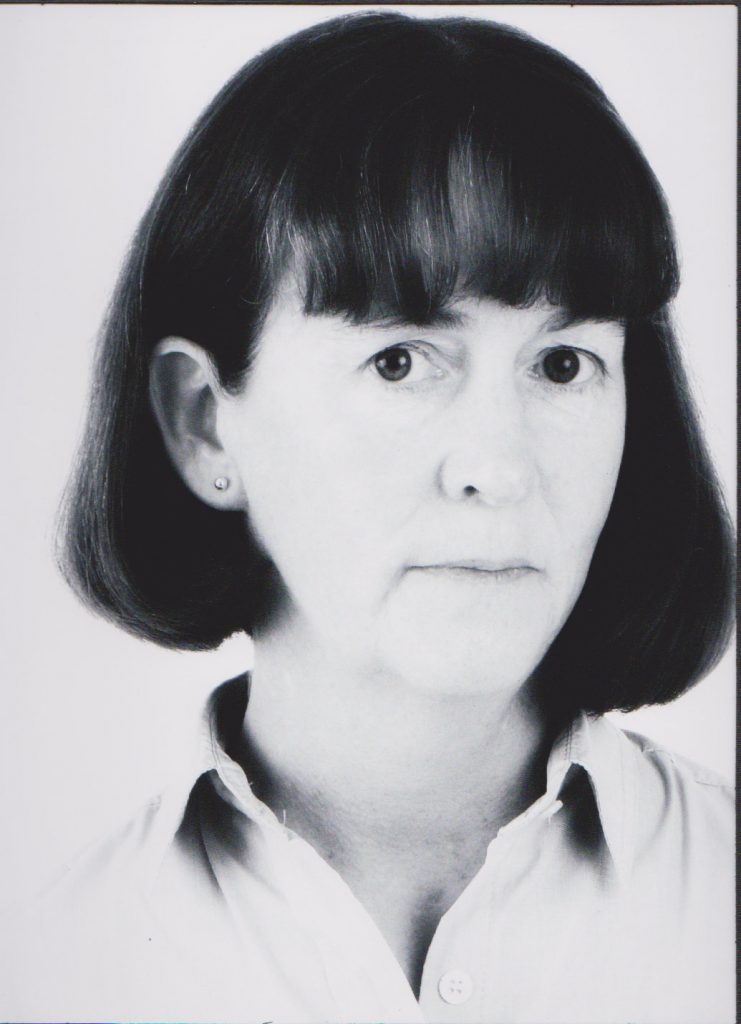 Having followed a career in Project and Business Change Management, I now work as an Actor and Director at a local theatre. I've been writing, in a serious way, since 2010. My work in project management has always involved drafting, so writing, in its various forms, has been a significant feature throughout my adult life.
I particularly enjoy the challenge of plotting and planning different genres of work. My short stories vary between contemporary romance, memoir, mystery and historical. I also write comic flash-fiction and have drafted two one-act plays that have been recorded for local radio. The majority of my stories are set in France where I like to spend as much time as possible each year.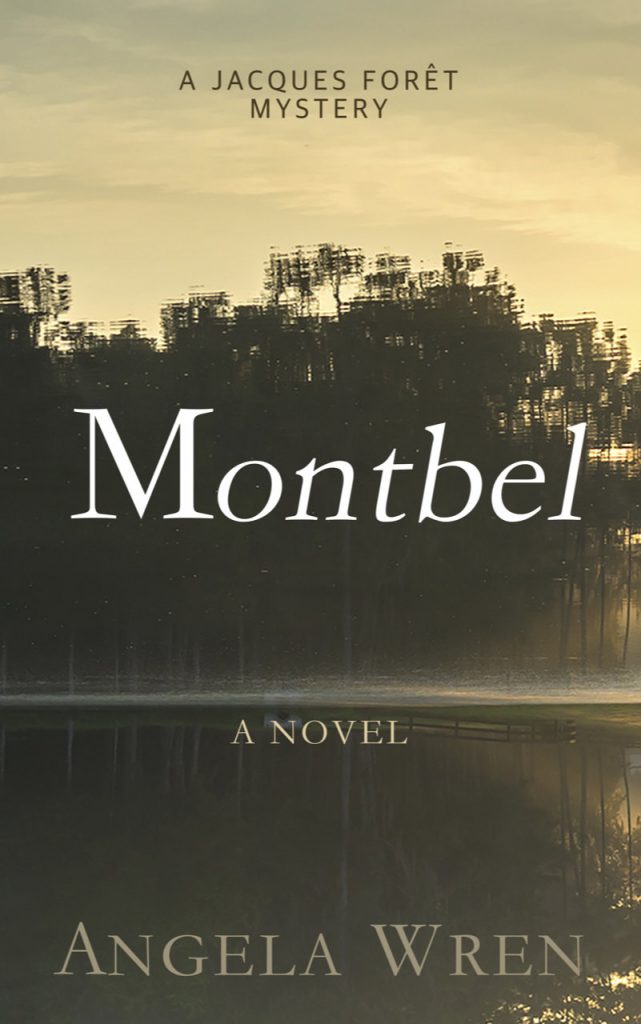 Blurb for Montbel (Jacques Forêt Mystery #3)
A clear-cut case?
A re-examination of a closed police case brings investigator, Jacques Forêt, up against an old adversary. After the murder of a key witness, Jacques finds himself, and his team, being pursued.
When a vital piece of evidence throws a completely different light on Jacques' case, his adversary becomes more aggressive, and Investigating Magistrate Pelletier threatens to sequester all of Jacques papers and shut down the investigation.
Can Jacques find all the answers before Pelletier steps in?
Links
Amazon : AngelaWren
Website : www.angelawren.co.uk
Blog : www.jamesetmoi.blogspot.com
Facebook : Angela Wren
Twitter : Angela Wren
Goodreads : Angela Wren
Contact an author : Angela Wren
Thank you very much Angela for taking part and sharing her love of some very classical and historical books.