I originally intended to call this post three books, two house moves and a wedding – a round up of my activities for the month. February 2022 was always going to be a busy with Daughter No 1 due to get married, and Daughter No 2 completing her first house purchase. My mother-in-law is also in the middle of moving, but for some reason known only to those who work in the conveyancing world, nearly six months after she had her offer accepted on a flat, she's still waiting for a completion date. The anticipation/stress lingers on. But the wedding was wonderful, despite the wrath of Storm Eunice. The bride looked beautiful and Mr T's speech went down very well.
With house moving tasks and mother of the bride duties taking up much of the month, I've not knuckled down with any new writing. I need to crack on with Eliza Kane Book 3. I'm playing around with a few ideas. It's easy enough killing people off, but as Eliza and I are both amateurs, we have to avoid solving crimes that require in depth forensic knowledge. Writing cosy mysteries is harder than I thought! It doesn't help that Ed the cat has developed attachment issues – it's not easy typing when half your keyboard is permanently covered up by a cat's bum.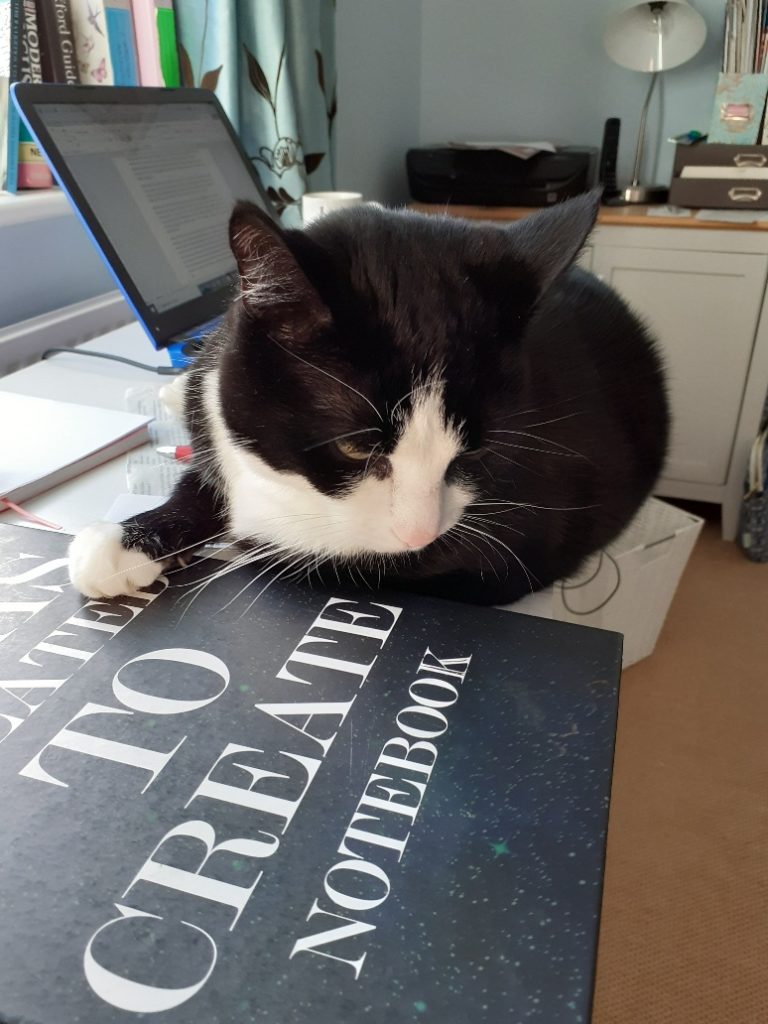 On a more positive note, Book 2, The Puzzle of Pine Bay is about to go off for a professional edit and at least this time I know what to expect. I'll shortly be adopting the brace position. Seriously, I'm hoping to publish in June or July, although I realise all those plans I had to hit the market with a book 1, book 2 and book 3 in close succession have long flown out the window. And talking of things flying out of the window…if at some point in the future you happen to read one of my novels featuring an incident where a bridesmaid's dress gets swept out of a window on a strong gust of wind just hours before a wedding, and you say to yourself, how ridiculous, that would never happen in real life. Trust me. It did.
So, on to February's reading material. The Foundling by Stacey Halls is my first book of the month. I've read both Stacey's other novels, The Familiars and Mrs England, and enjoyed them immensely. The Foundling was Stacey's second book and personally I thought it lacked the punch of the first, and the fluency and consistency of the third. The historical research is as meticulous as always, and I loved the premise of a baby left at a Foundling Hospital being reclaimed by someone posing as her mother, but the plot seemed a little too weak to carry the story. Overall, an enjoyable and interesting enough read, I was just left feeling slightly disappointed.
My second February book was Inheritance by Jenny Éclair. I'm a big fan of grumpy old woman Jenny and I imagine she had great fun writing this saga about a well-to-do dysfunctional family with plenty of warts. The story jumped about all over the place and there was plenty of humour amongst the waffle. But what a lot of waffle there was. Perhaps someone should have reined Jenny in!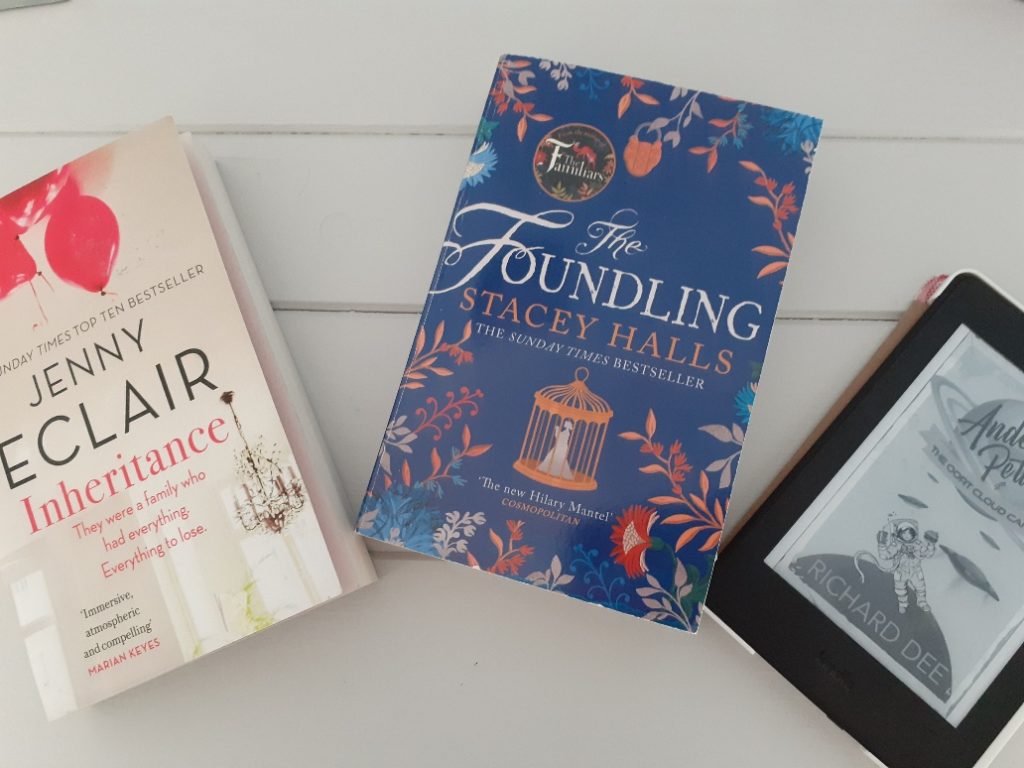 My third read of the month was an enjoyable sci-fi romp, Andorra Pett and the Oort Cloud Cafe which was kindly donated by its author Richard Dee via a Facebook Group we're both in. It's a cosy mystery in space – a first for me – but as I'm writing my own series of cosies I thought it would be a good idea to check out the opposition. I could certainly see similarities between feisty amateur sleuth Andorra Pett and my own Eliza Kane, but the Isle of Wight is a long way from a space station just outside Mars!
I've enjoyed all the books I've read this month and have now opted for a heavy weight, Kate Atkinson's Behind The Scenes at the Museum, which although I'm only a few pages in I sense will keep me occupied for most of March.
February has come and gone and spring is on its way along with all manner of other nasties, unfortunately. In times of trouble books can provide great solace – so keep on reading (preferably one of mine because they're very uplifting and they will make you smile : ))