This week I'm turning the spotlight on author Val Penny. I'm delighted to welcome Val onto my blog to share her exciting news about her latest book release.
Thank you so much for inviting me onto your blog today, Rosie. I am delighted to have a chance to tell you and your readers about Hunter's Chase, the first novel in my series of The DI Hunter Wilson Thrillers.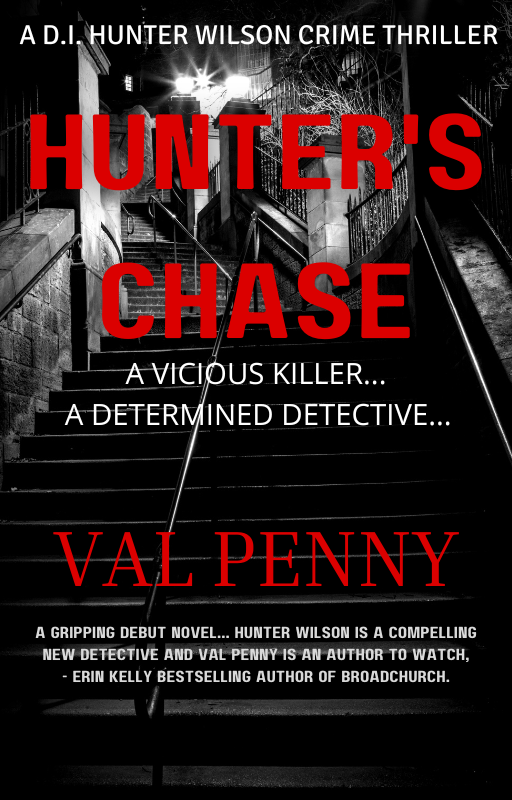 I have been writing and telling stories all my life. When I was a child, I was inspired to make up stories for my little sister after our Mum put the light out and told us to go to sleep. Later, I wrote documents, contracts, and courses as part of my job, but my time was well accounted for, so I did not create any fiction.
However, I took early retirement when I was diagnosed with breast cancer, and there were times when I suffered severe side effects from my treatment. I could not go out, spend time with friends or indulge in many of my favourite hobbies, but watching daytime television got very old very fast, so I turned to reading. It was the only thing I had the energy to do and could do safely.
I read voraciously, as I always have. I particularly enjoy reading crime fiction and thrillers. I indulged this interest with many novels including those by Peter Robinson, Ian Rankin, Linwood Barclay and Kathy Reichs.
After a while, I began to feel a little better and decided to start reviewing the books I read in a blog www.bookreviewstoday.info I enjoyed doing that. Then, as I began to feel better still, I got restless, but was not still well enough to do very much and I complained to my long-suffering husband about getting bored. It was then he challenged me: 'If you know so much about what makes a good book, why don't you write one?' I did laugh. However, with the challenge set, the inspiration given, and I have been writing police procedural crime thrillers set in Scotland ever since.
In fact, I have just moved publishers to the stable of Spellbound Books. They will publish the first book in the series The DI Hunter Wilson Thrillers on 20. August.2022. The main character is Detective Inspector Hunter Wilson in Hunter's Chase. My new series, The Jane Renwick Thrillers and four new books in a multibook deal will published by SpellBound Books in the months ahead. I am very excited to have made the move.
Although Hunter's Chase, is the first book in a series, it can be read completely independently as a standalone.
I particularly enjoyed writing Hunter's Chase it marked the end of a period of particularly poor health and so hope that readers will enjoy it too. The next novel in this series, Hunter's Revenge, will be published by SpellBound Books in November. I'll let you know more about that in due course!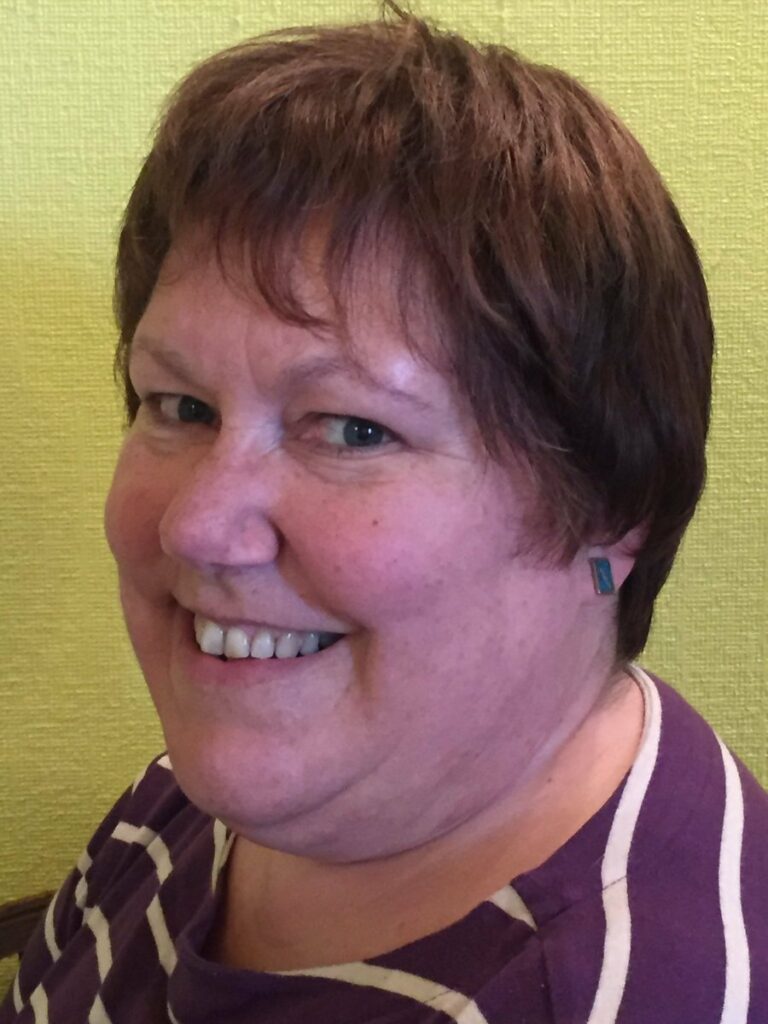 Author Bio
It is with great delight that Val Penny has accepted a ten-book deal with Spellbound Books.
Val Penny has an Llb degree from the University of Edinburgh and her MSc from Napier University. She has had many jobs including hairdresser, waitress, banker, azalea farmer and lecturer but has not yet achieved either of her childhood dreams of being a ballerina or owning a candy store.
Until those dreams come true, she has turned her hand to writing poetry, short stories, nonfiction, and novels.
Val is an American author living in SW Scotland. She has two adult daughters of whom she is justly proud and lives with her husband and their cat.
https://www.facebook.com/Authorvalpenny
www.facebook.com/valerie.penny.739
www.facebook.com/groups/296295777444303
https://www.facebook.com/groups/167248300537409
https://www.goodreads.com/author/show/17300087.Val_Penny
https://www.bookbub.com/profile/val-penny
Thanks to Val for sharing her story with us. I'm so glad she took up her husband's challenge. Val is a prolific writer who is wonderfully supportive of her fellow authors. I wish her new venture with Spellbound every success!