A short piece on the theme of a rose garden –  runner up Hampshire Writers Society competition June 2017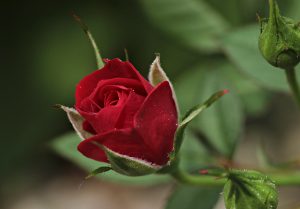 One swift, brutal cut was immensely satisfying. No wonder Henry the Eighth had enjoyed beheadings so much.
'You have been looking after the roses for me, haven't you?' David had asked on the phone from Singapore. Not how are you, or what have you been up to, not even a polite enquiry into the outcome his mother's appointment with the psycho-geriatrician. Just concern for his roses.
A vigorous shake of a stem and more fragile blooms fluttered to the floor. It was probably best to take off anything that showed the merest sign of weakness whilst she was here, relishing her role of jolly executioner. In fact, even the tightest bud would only blossom to fade and weep within days. She could save it the effort; put it out of its misery right now.
Gauntlets at the ready, Imelda made a grab for a wayward branch. It was very easy to get carried away.
'Be careful with the Darcey Bussell,' David had said before he'd left, 'she's a prolific bloomer.'
Two weeks later and the Darcey Bussell was a profusion of blood red rosettes.
'Deadhead regularly,' he'd instructed, 'and the flowers will keep on coming.  I don't want to come home to a garden full of hips.'
Felicity Ramsay had hips, and boobs. Imelda could remember meeting her at the Christmas Party. 'This is Flick, my new assistant,' David had said, like an indulgent father. Felicity had a laugh reminiscent of a performing sea-lion. Imelda would have recognised it anywhere. Even over a satellite signal from Singapore.
What was she thinking of?  She took a step back, put down her secateurs, removed her gardening gloves and headed back to the shed.
A delicate decapitation was too good for the Darcey Bussell. A chain saw would do a much better job.
© Rosie Travers