We're taking another excursion on the theme of literary inspiration this week. Author Fiona Leitch takes us behind the scenes in Paris for a guided tour of her latest novel.
As a reader, I love books with a strong sense of location. If I can imagine the scene – smell the coffee, or the roses blooming, feel the breeze, hear the thrum of traffic or the waves lapping against a white sand beach – then I'm much more likely to invest in the characters and their journey; it feels like I'm there with them. As a writer, my books' locations mean I can have fun! What better excuse for a holiday than 'research'?
My latest book, Falling in Louvre, is set (obviously) in Paris. It's the setting for many romance novels, of course, but I've tried to include a few of the less obvious parts of the city, including places I've visited myself.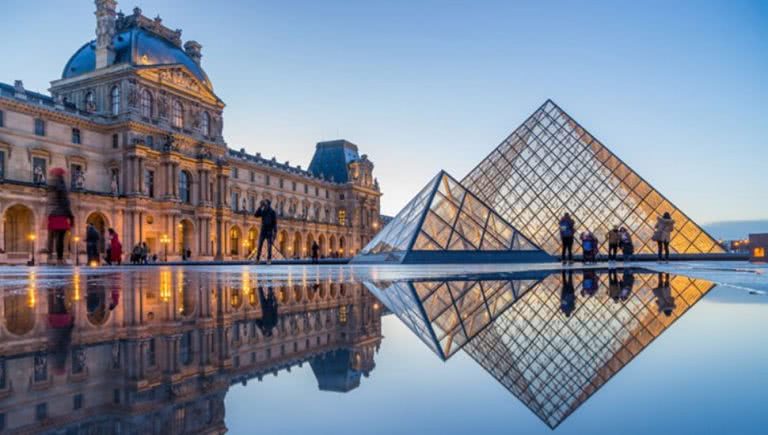 The Louvre museum plays a major role, as my protagonists Sylvie and Philippe both work there. Its most famous inhabitant is the Mona Lisa, who's actually far smaller in real life than you'd probably imagine. Less well known is the Carousel du Louvre, the underground shopping mall directly underneath the museum, where Philippe goes to buy something for Sylvie. The mall also offers another entrance into the museum, which is a good way to skip the ever-present massive queue of visitors outside by the famous pyramid.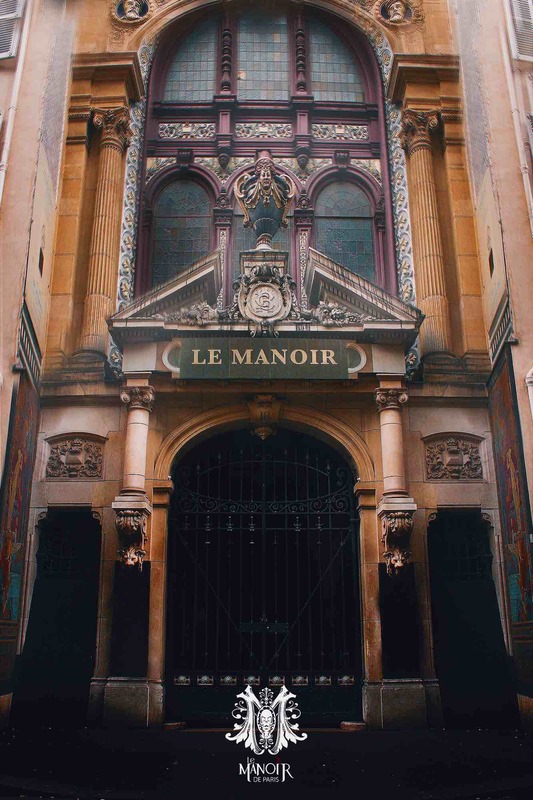 One of the places that Sylvie and Philippe end up on their adventures is the Manoir de Paris, a haunted house tourist attraction set in a magnificent former ceramics workshop built in the 1880s. It originally stood cheek-by-jowl with the Saint-Lazare leper colony and prison, so the area has a colourful if rather macabre history – just right for a haunted house…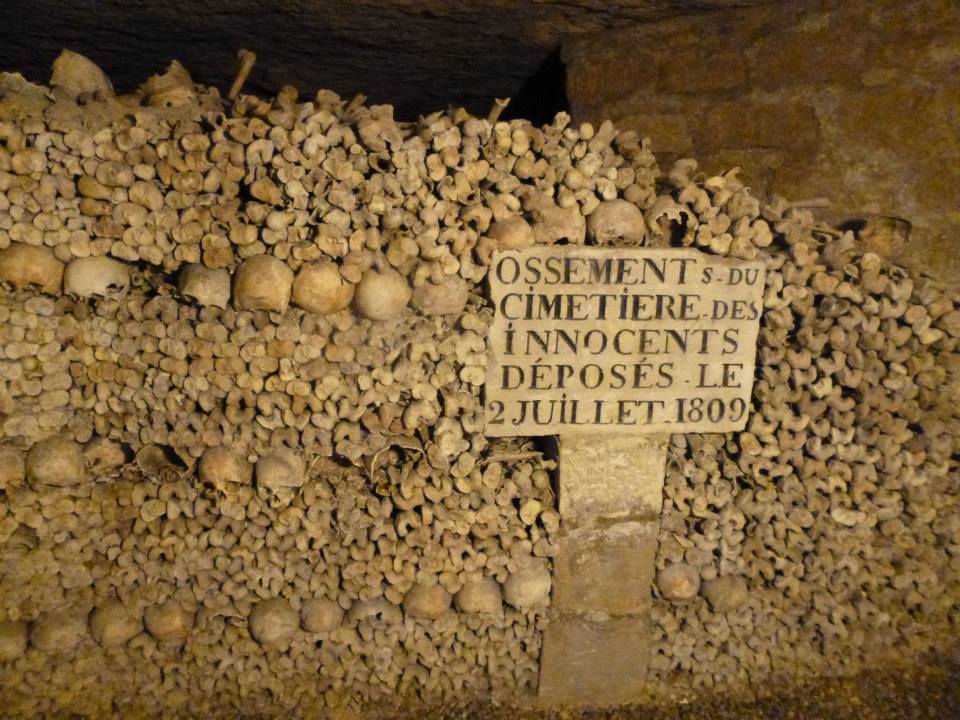 This in turn leads Sylvie and Philippe to a location that is even more spooky – the Paris catacombs. There is a 1.5km loop of underground tunnels, the last resting place of several thousand Parisians from the 18th century (and earlier), which is open to tourists and is an undeniably fascinating (if rather claustrophobic and eerie) place to visit. But then there's the REAL catacombs, an estimated 320km network of ossuaries, abandoned quarries, sewers and tunnels that runs the entire length and breadth of the city, including the 'lake' (actually a water tank designed by the opera house's architect in 1862, to contain groundwater rather than try to pump it away) under the Palais Garnier, which influenced the Phantom of the Opera story. It's been illegal since 1955 to go down there, but it doesn't stop everyone – there's a whole gang of 'cataphiles', urban explorers who spend their time seeking out hidden tunnels, not to mention the underground dining clubs, illegal raves and others with purposes nefarious or otherwise… I really enjoyed visiting the 'official' catacombs, but I would give anything to go to a party down there. What an atmosphere!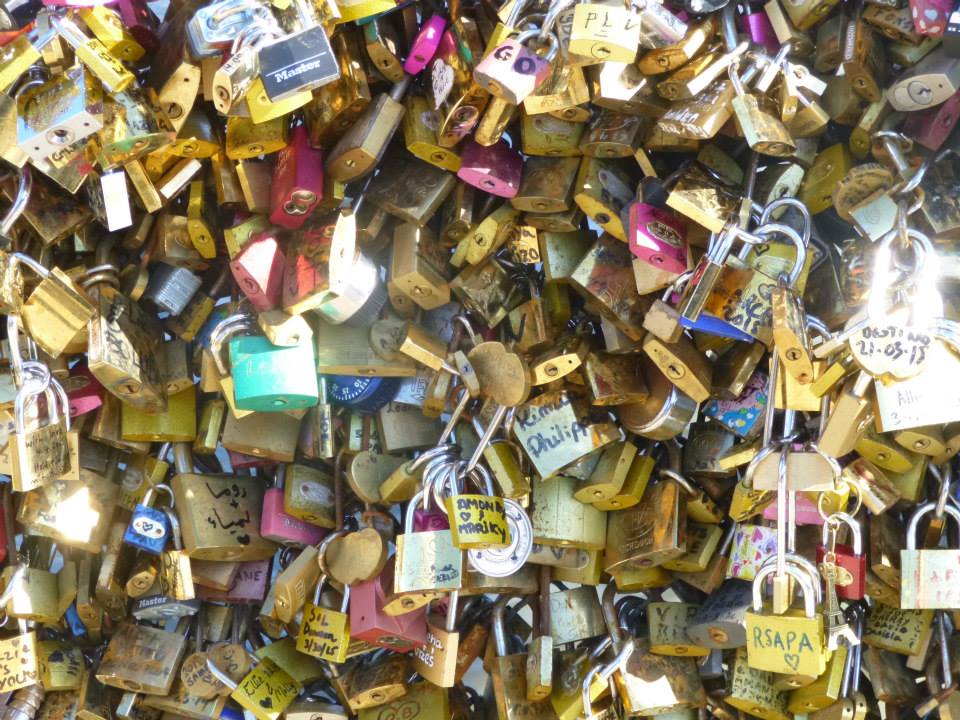 A more romantic atmosphere can be found on the famous Pont des Artes bridge, which crosses the Seine near the Louvre, where scores of lovers have shown their devotion by writing their names on padlocks and securing them to the bridge as a symbol of their undying adoration; their names together, for ever more. Or at least until the city council come along and cut them off, which they do every few years. The last time this happened almost 40 tonnes of padlocks were removed!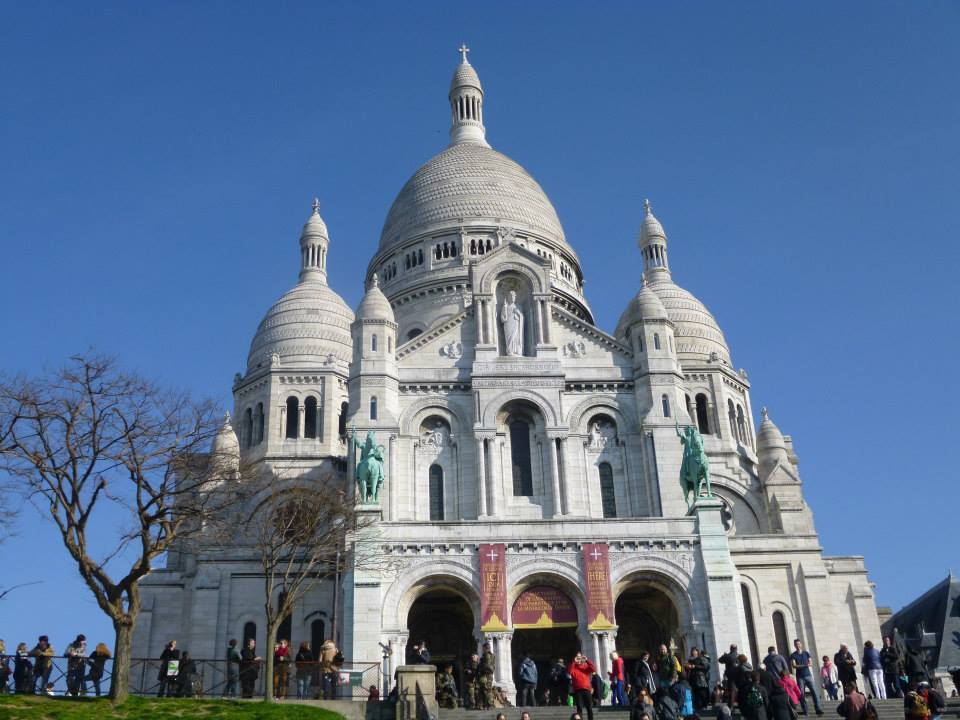 Sylvie lives in some style in the 6th arrondisement, a very expensive part of the city, while Philippe lives with his mum in a tiny top floor apartment in Montmartre. One of his favourite places nearby (where they have a rendezvous in the rain) is the Sacre Coeur. The cathedral sits above the city on its hilltop, and the view from there is probably the best in Paris – better, even, than the one from the Eiffel Tower, as it actually has the tower in it! Who can blame Philippe for spending sunny afternoons there, reading his book on the grass, before wandering down into the streets below for a coffee?
I adore Paris. It's a beautiful city, and it definitely puts you in the mood for love. I hope Falling in Louvre will make you fall in love with it too!
Buy link: mybook.to/Louvre (available exclusively on Amazon)
About Fiona Leitch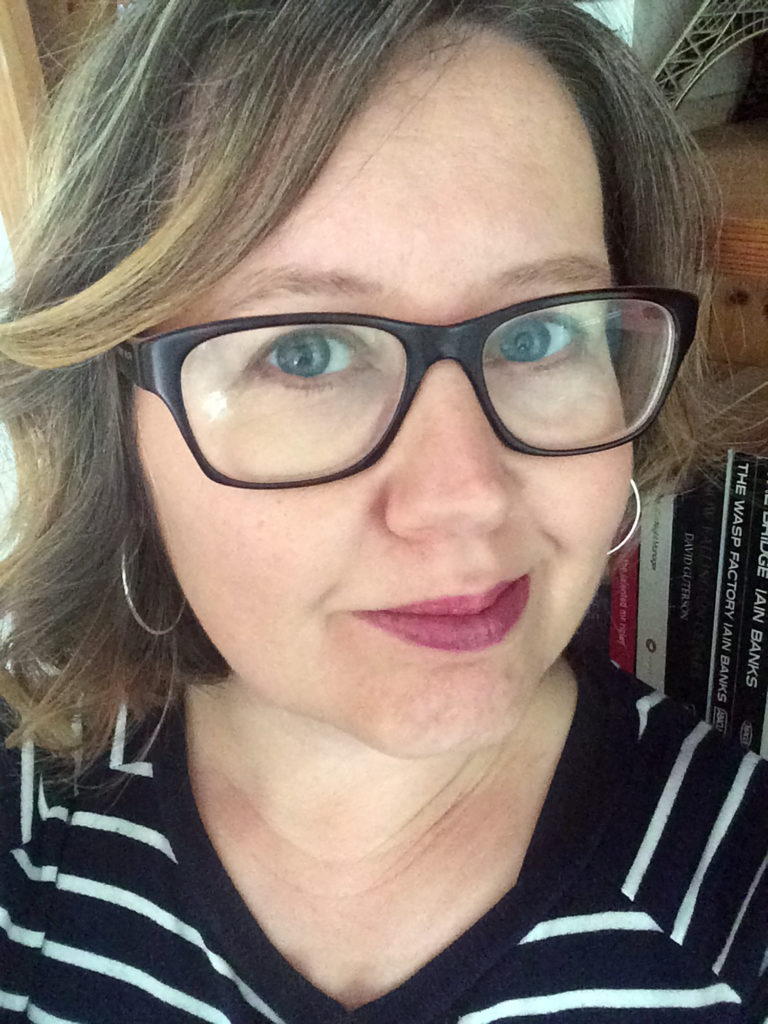 Fiona Leitch is a writer with a chequered past. She's written for football and motoring magazines, DJ'ed at illegal raves and was a stalwart of the low budget TV commercial, even appearing as the Australasian face of a cleaning product called 'Sod Off'. Her romantic cosy mystery series, The Nosey Parker Mysteries, is published by One More Chapter/HarperCollins, while her debut novel, 'Dead in Venice', was published by Audible as one of their Crime Grant finalists. After living in London, Hastings and Cornwall she's finally settled in sunny New Zealand, where she enjoys scaring her cats by trying out dialogue on them. She spends her days dreaming of retiring to a crumbling Venetian palazzo, walking on the volcanic sand beaches of West Auckland, and writing funny, flawed but awesome female characters.
Social Media Links:
https://www.twitter.com/@fkleitch
Instagram: https://www.instagram.com/@leitchfiona
Facebook: https://www.facebook.com/fiona.leitch.1
Website: https://www.fionaleitch.com/
Amazon author page: https://www.amazon.co.uk/Fiona-Leitch/e/B07HYZLQ57/ref=dp_byline_cont_ebooks_1
Many thanks to Fiona for taking part. Fiona's books are great fun and I'm looking forward to reading about Sophie and Phillipe's adventures in one of my favourite cities. I have very happy memories of Me and Mr T taking romantic walks along the banks of the Seine…