Thanks for stopping by and taking a look at my website.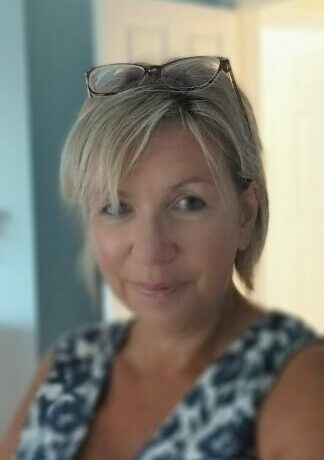 Welcome to my world of feel-good fiction with a twist!
My passion for storytelling began at an early age, scribbling in notebooks almost as soon as I could pick up a pencil. Nowadays I use my laptop, and when I'm not writing I'm reading, or possibly gardening, which is another great love. I've been a bit of a gypsy in the past, and it was that love of travelling which re-kindled my desire to write. I began a blog about my somewhat surreal life as an ex-pat wife in California before trying my hand at commercial fiction. I currently live on the beautiful south coast of England with my husband and a very spoilt cat.
My debut novel The Theatre of Dreams was first published in August 2018 and tells the tale of a devious octogenarian who recruits a disgraced actress and a bankrupt architect in an elaborate plot to save her family's historic seaside pavilion.
My second novel, Your Secret's Safe With Me, was published in February 2019 and delves into the family dynamics between a romantic novelist and her daughter as they make a surprise move to the coast.
In July 2021 I launched a new series of cosy mysteries set on the Isle of Wight. The first book, A Crisis At Clifftops, introduces the character of feisty pro golfer Eliza Kane, who turns amateur sleuth when her grandmother is arrested on suspicion of murder. The second book, The Puzzle of Pine Bay, was published in July 2022 and follows Eliza's adventures as she returns to the Isle of Wight keen to renovate her new home, only to find herself drawn into a search for a missing magician. The third instalment Trouble on the Tide was published in June 2023.
I hope you find my stories original and entertaining. I like to take my characters on unpredictable journeys and it can be a bit of a bumpy ride. There may be tears along the way, but ultimately, the ending is always uplifting.
Check out my blog. for the latest news on my writing, what I'm reading, and guest author features.