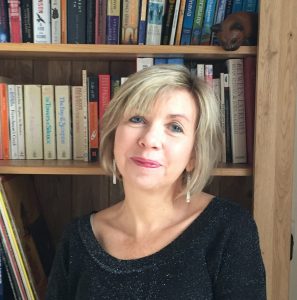 Welcome to my website.
I like to  write stories with a twist, a sprinkling of humour and a dash of tragedy.  My aim is to entertain and raise a smile.
I've always had a very vivid imagination and my passion for writing began at a very early age.  As a teenager I scribbled, then typed, numerous novels and short stories, none of which I was ever brave enough to show to anyone.
 My hobby was put on hold while mortgages, marriage, and motherhood took over. In fact, it stayed hidden for a good twenty or so years until I unexpectedly found myself with some spare time on my hands. In 2009 I left the UK to accompany my husband on an overseas work assignment to California. I started a blog about my life in the US, and from there everything mushroomed. I re-discovered my creative juices.  I now live on the south coast of England with my husband and a very spoilt cat.
My debut novel, The Theatre of Dreams, will be published on 1st August 2018 by Crooked Cat Books.