In my final book chat interview of the summer I'd like to welcome author Karen Hollis to my blog. Karen, who lives in Lincolnshire, has chosen the magical location of Stonehenge for our chat, so naturally my first question has to be why Stonehenge? Over to Karen….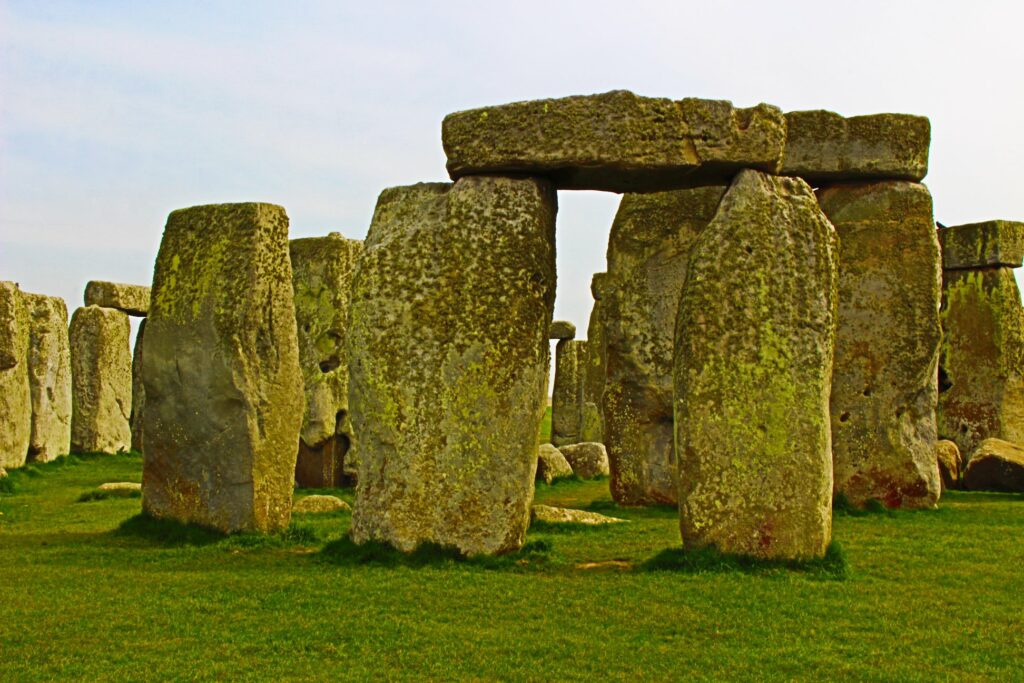 It's my favourite place in the world. I've only been there once, maybe 5 years ago. I wasn't expecting to feel anything special, but it was so breathtaking, I cried!!!
That's quite a reaction, although I think it's impossible to visit the site without acknowledging it's unique sense of history and mystique. (Note to self, it would be a great setting for a novel…)
Welcome to my blog, Karen. Please tell me about your latest book.
My latest novel came out in April. It's called Starting Again in Silver Sands Bay and it's a second chance romance between two single parents – a divorced man aged 48 and a widowed woman aged 50. They both have children aged 11 and spend the summer in a caravan in Lincolnshire where they meet up.
What part of the writing process do you enjoy the most?
I'm a pantser and I love seeing what happens! I have some ideas of what will happen, but often my characters decide otherwise and that's the best bit. I have one novel on my laptop that is planned, I know everything that happens in each chapter, but when I was writing it, I got bored because I knew what was going to happen.
In my current WIP, guinea pigs suddenly became a part of the story!!
I'm a total pantser too, and love it when the characters start dictating the plot. When I'm surprised by a turn of events I know readers will be too! Where do you do your writing?
At home, on my bed. Not great for my back, as my chiropractor keeps telling me. But I live in my mum's house (I'm her carer), so my bedroom is like my office space.
Do you ever suffer from writer's block, and if you do, what's your cure?
Not too often thankfully. I write non-fiction as well as fiction and always have several projects on the go, so if I'm stuck on one thing, I'll try to work on the other. I write lots of books on gymnastics and am always interviewing gymnasts, which is pretty much my dream job! So if the novels aren't working, I'll concentrate on interviewing gymnasts instead.
What inspired you to first put pen to paper, or fingers to the keyboard, and start writing novels?
My parents were journalists, so I've always been surrounded by people writing. As a kid, Dad would take me to the theatre and he'd be interviewing someone while I watched.
I first self-published a poetry collection in 2003. The novels came later. I have often started novels, but until probably three years ago, I could never finish one. I'd get halfway through and the gremlins on my shoulder would tell me it was rubbish, so I'd stop writing.
It's only through finding some amazing, supportive authors online (especially the Chick Lit and Prosecco Facebook group) that I finally had the confidence to finish a novel. Welcome to Whitlock Close came out in 2022.
How many unfinished novels have you got on your laptop?
There's Welcome to Whitlock Close 2 and a cosy mystery that I've started and still intend to finish. Then there's maybe another four that I've started, but I'm not sure if I'll go back to. I've nearly finished my WIP which is exciting.
How do you come up with names for your characters?
Most of the time, they tell me. They turn up in my head, I can see what they look like and they tell me their name. Now hopefully, other authors reading this will completely understand this and not think I'm mad.
In my WIP, there's a cat called Poppy. My son, who's 11, said "Did you name her after Poppy in my class?" I said "No, she told me her name was Poppy." He then told me I must be mad, because that couldn't happen, the characters come from my head, therefore so do the names. Well, yes, but it's not quite that straight-forward to explain!
Only very occasionally do I struggle with names. A character in Welcome to Whitlock Close was called Tony, but I also had a Toby so I had to change Tony's name, but it took a couple of tries before I found the right name.
I'm totally with you on the name thing. Sometimes my characters go through several name changes before I find the right one that fits. Other times the name is there before the character!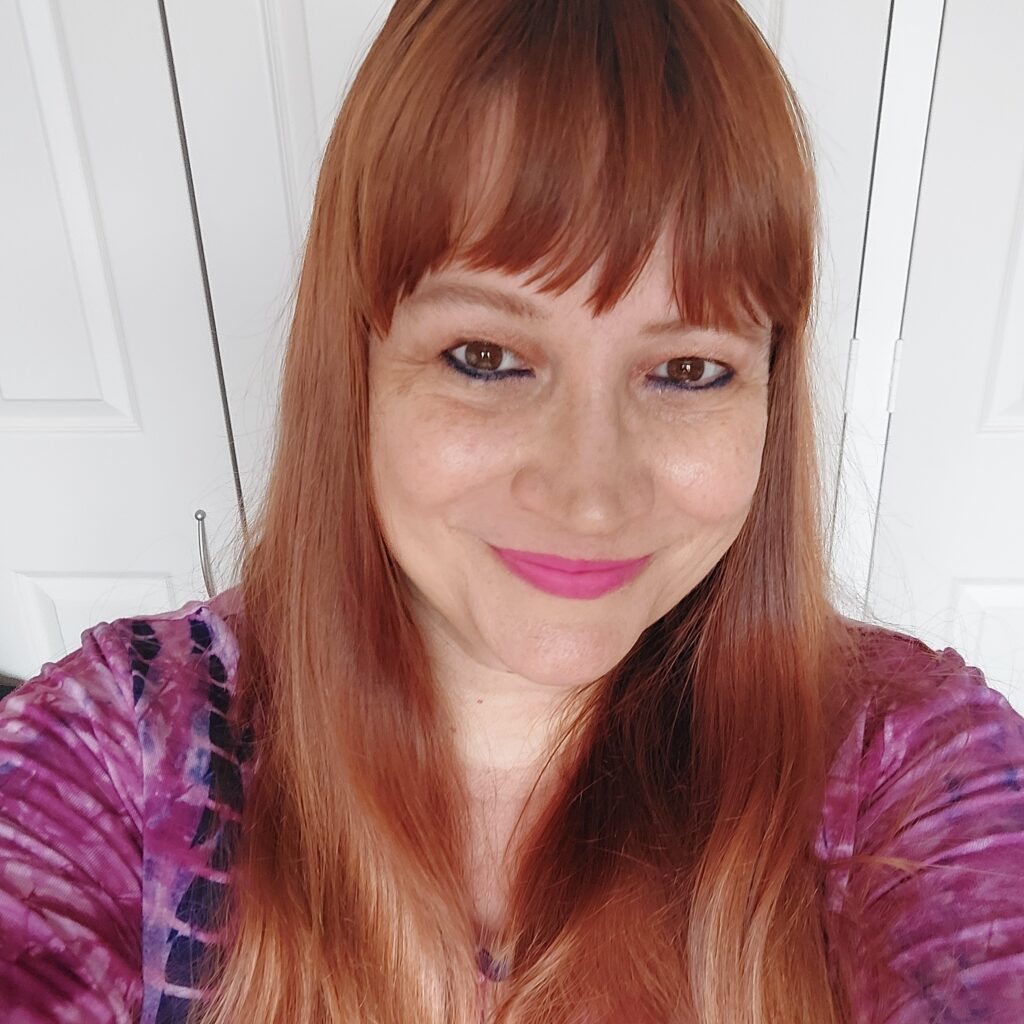 About Karen:
I was born in Lincoln, England in 1969. I loved writing from an early age, being the daughter of two journalists. I am a mum to five children and have three grandchildren. I have had over twenty books published and have written about a variety of topics including motherhood, poetry, Doctor Who and gymnastics. My first novel Welcome to Whitlock Close came out in 2022 and my second one Starting Again in Silver Sands Bay in 2023.
IG – https://www.instagram.com/karenlouisehollis/
Blog – https://iheartbooks.blog/blog/
Twitter (X) – https://twitter.com/KarenLNHollis
Amazon Author Page – https://www.amazon.co.uk/Karen-Louise-Hollis/e/B00NSLQME6?ref=sr_ntt_srch_lnk_1&qid=1691925796&sr=8-1
Starting Again in Silver Sands Bay – https://www.amazon.co.uk/gp/product/B0C1H5BFBG/ref=dbs_a_def_rwt_bibl_vppi_i0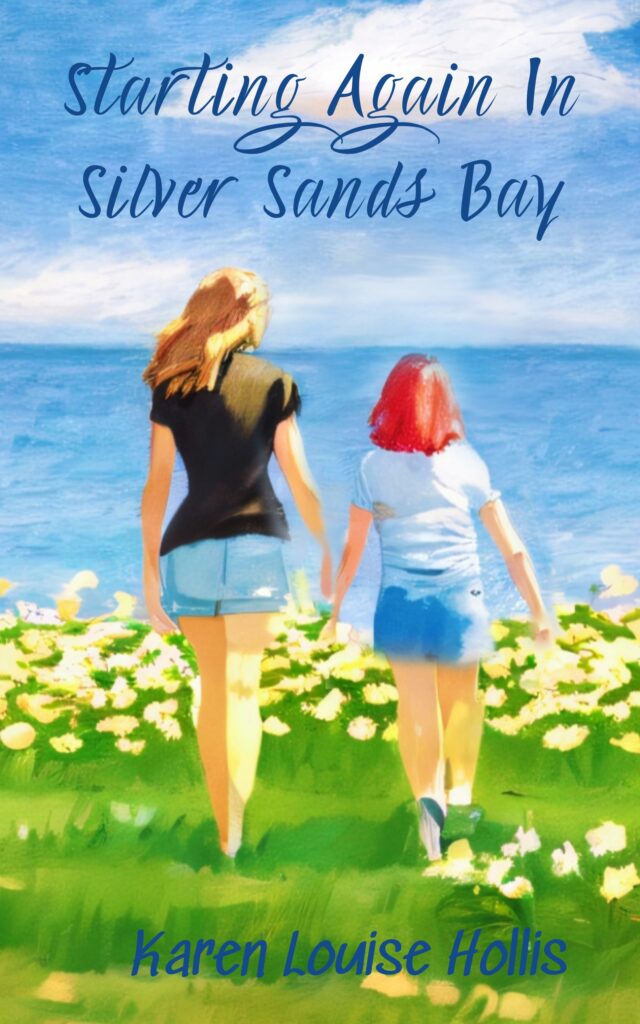 Blurb
Becki is fifty and a single mum to eleven-year-old Jemima, after being widowed five years ago.
Dan is forty-eight and a single dad to eleven-year-old Freddie, after his wife left him five years ago.
They have both given up on love.
But when they all go to Silver Sands Bay on the Lincolnshire coast for the summer, will they be able to put the past behind them and find love again?
Many thanks to Karen for taking part, and inviting me to Stonehenge. Now I just need to come up with a good name for a Druid….