It's been far too long since my last blog post but I've been waiting until I had something exciting to report, and now I do!
My second Isle of Wight cosy mystery, The Puzzle of Pine Bay will launch on 5 July 2022. This is later than originally planned but I've had distractions with weddings and other people's house moves. In addition, although everything is now ready to go – bar the dreaded formatting and uploading onto Amazon, I've got holidays booked in May and June. I don't want to launch a new book and then not be around to promote it.
There is another reason I've held this novel back. That old lack of confidence crept in again. Am I really cut out to be a writer? Although my first round of readers all sung the story's praises, these people know and love me very dearly, I needed that extra validation of a neutral opinion. Once again I sent the manuscript off to a professional editor, and I'm pleased to report her feedback has helped me to improve the storyline in a way that I now feel confident will keep readers satisfied.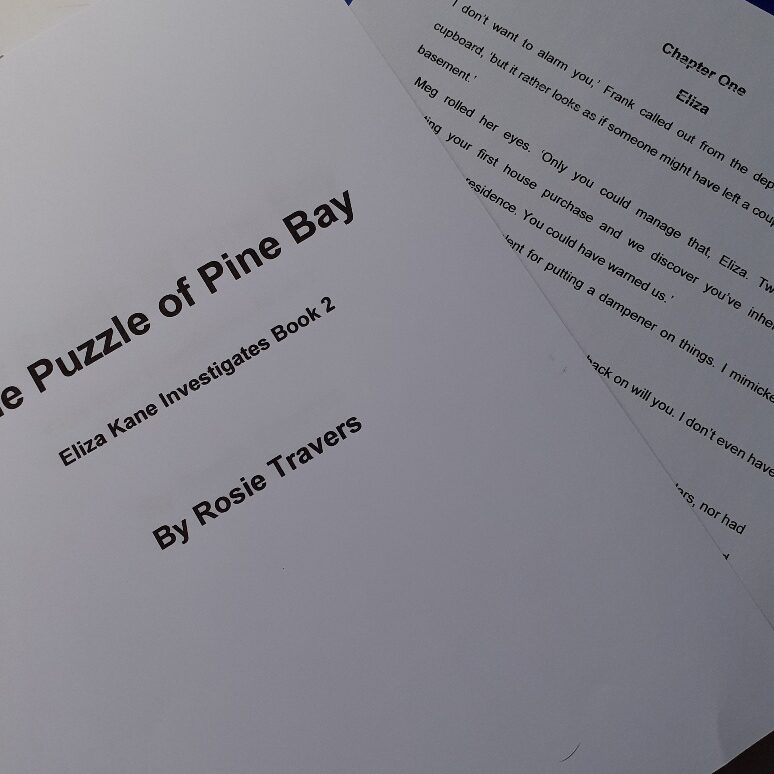 I don't want to give too much away about the plot of The Puzzle of Pine Bay until the pre-order is ready – just to keep you in suspense a little bit longer! However, the story picks up where A Crisis at Clifftops left off. Eliza Kane is buying her first permanent home on the Isle of Wight. Moving in day turns out to be a little more dramatic than planned when she makes an unexpected discovery in the cellar of her new house. Old flame Charlie is still in the picture, and Nanna Lilian has another secret to impart, only this time she wants Eliza help in solving a mystery, as opposed to hindering her…
Here's a little teaser for the cover, which I will be revealing in full in the coming weeks, along with pre-order details.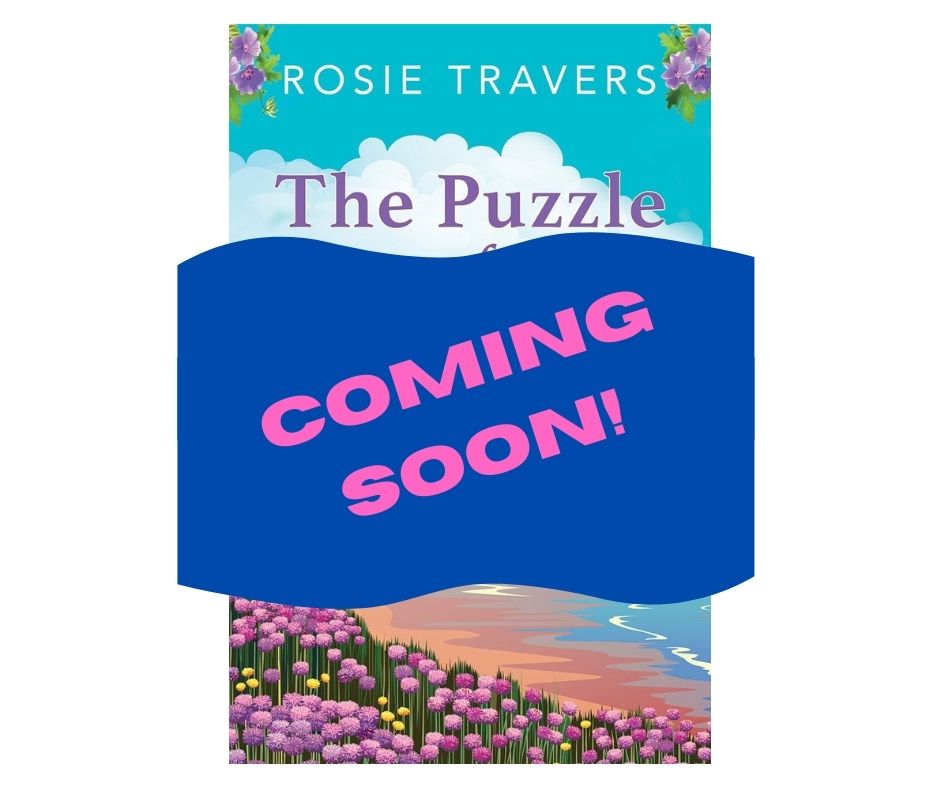 I always planned my Isle of Wight series to be never-ending – or at least three books, but up until a few weeks ago my plot for Book 3 was nothing but a flimsy piece of drivel.  However, inspiration has hit. The word count is now growing daily as the characters start to take over the plot – or rather plots (there are several!)
As for my own reading, March and April has been a mixed bag. I've tackled a couple of heavyweights, Kate Atkinson's Behind the Scenes at the Museum, which I enjoyed, and Libby Page's The Lido, which I found too slow going (my old creative writing tutor would be having kittens if I devoted an entire chapter of one of my books to a description of a fox rummaging through waste bins). After that I devoured The Custard Tart Cafe by the Sea by Isabella May, which was gorgeously entertaining, and I've just finished Where the Crawdads Sing by Delia Owens. I was quite sceptical about Crawdads because it's one of the those books that received an awful lot of hype. I had the impression from its Amazon reviews that it's either a book people love or they hate. Personally I was hooked, despite the fact that a huge part of the plot is totally implausible – girl abandoned to live a shack in the swamp at the age of 6, no electricity, no running water, no education, no medical attention, no dentistry, turns into a stunningly desirable young woman who writes poetry and illustrates nature books. A novel clearly written with Hollywood in mind.
If only…
That's the wonder of reading and writing fiction though. It doesn't have to be real, or make sense. For me it just has to be entertaining and enjoyable.
Meanwhile, to put you in the mood to return to the Isle of Wight, here's a few gorgeous pics of the some of the locations which inspired The Puzzle of Pine Bay.