This week I'm delighted to welcome author Liv Thomas to my blog. Liv, who writes under the pen name of Isabella Connor, hails from the same part of the south coast of England as me, but we've travelled to one her favourite places for our chat, the beautiful little village of Adare in Limerick, Ireland, where we're enjoying a cuppa in the sunshine and sampling the local freshly baked scones.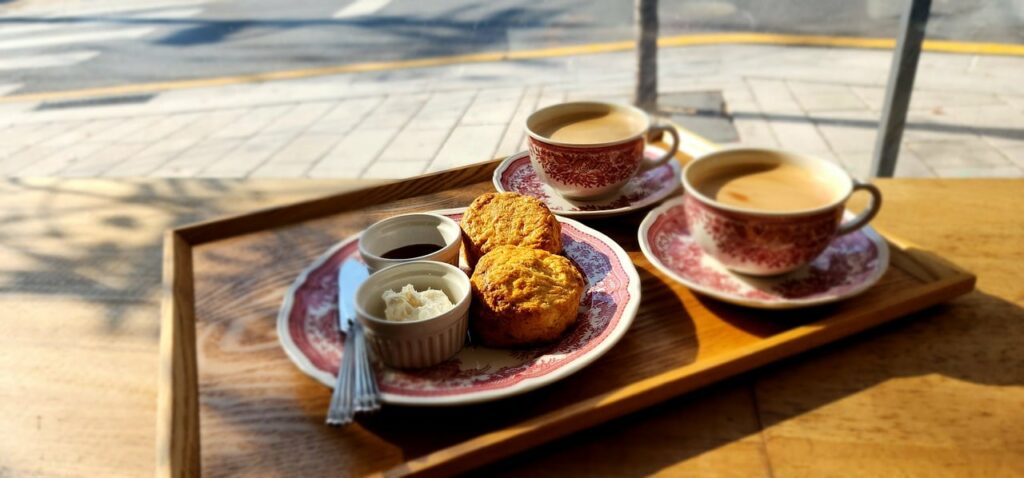 Firstly Liv, tell me about your latest WIP.
The working title is 'An Irish Dawn' and is a follow up to Beneath an Irish Sky. The main plot follows Luke and Kate as parents, and also sees Luke confront some of the characters in the first book who gave him a hard time (understatement). It's mainly about Luke and Kate, following a specific incident, but I can't say anymore! Let's just say it's about 'rediscovery'.
Do you ever suffer from writer's block, and if you do, what's your cure?
I do suffer from writer's block, generally as soon as I'm in front of the laptop! However, when I'm walking over to the supermarket or wherever, I have the most amazing ideas and everything falls into place. Of course, when I get home I've forgotten it all… When WB does strike, I like to keep the momentum going so will often continue with dialogue in script form, then return when inspiration strikes to fill out the narrative with description etc. At times, I try really hard to cast myself as the reader and not the writer, and think about what I'd be hoping to read next in the story. It works sometimes!
What inspired you to first put pen to paper, or fingers to the keyboard, and start writing novels?
I read books from a very early age and they inspired me to put pen to paper, also from an early age.
I was definitely inspired by Enid Blyton but I read other writers too…I would read my favourite books more than once, Little Women, What Katy Did, Heidi amongst others. I loved creating my own characters and my own scenarios – even though initially, i.e. before I was ten, a lot of it was probably plagiarism…
I was exactly the same. I loved Enid Blyton as a child and definitely made up my own stories based entirely on other authors' works!
How many unfinished novels have you got on your laptop/in your notebooks?
At least three. Sometimes you stall and if another idea pops up at the same time it takes preference.
How do you come up with names for your characters?
Well, believe it or not, the characters in Beneath an Irish Sky chose their own names. It really was quite bizarre, but most of them didn't need thinking about and it was almost like we knew them as people already, and their names just 'tripped off the tongue'. For those characters who weren't as familiar to us, we used the usual methods like looking at name lists. I found Facebook useful too – I'd choose someone who was the age of the character and look through their Friends. Bit cheeky maybe.
You say "we"…tell me more
Beneath an Irish Sky was the first novel I had published, written in collaboration with Val Olteanu. Val lives in Canada and we wrote the entire novel using email and phone calls. We've never actually met.
That's amazing! I can't imagine writing a novel with anyone else, let alone someone I've never actually met. You must be totally intune!
Now for the moral dilemma….Hollywood comes calling and you're offered big bucks for film rights to one of your books, but you have absolutely NO SAY in how it's adapted. Would you sign on the dotted line?
That's a difficult one. I'd probably hold out for as long as possible because if they wanted it that badly they'd surely be flexible. If it came down to a choice between 'no say' or 'no movie' I honestly don't know. Part of me would definitely be very protective and I wouldn't want to sign it over to someone who would dramatically change things – but in reality, it would be silly not to consider it. However, I'm looking at that from the point of view of someone who isn't a best-selling author – if I was, I think I'd ask to see what plans they had for my baby, and if I didn't like those plans, I'd say no.
I think I'm with you on that one!
In a dystopian future you're only allowed to keep one book from all the books on the shelves in your house. Which one would you choose?
Am I allowed to keep my own? Because I would definitely keep the one that started it all, Beneath an Irish Sky. I'd want to keep that to remind me of the good times before freedom fell! If not, it would probably be the Lord of the Rings trilogy, or does that count as three?
You're allowed to keep your own!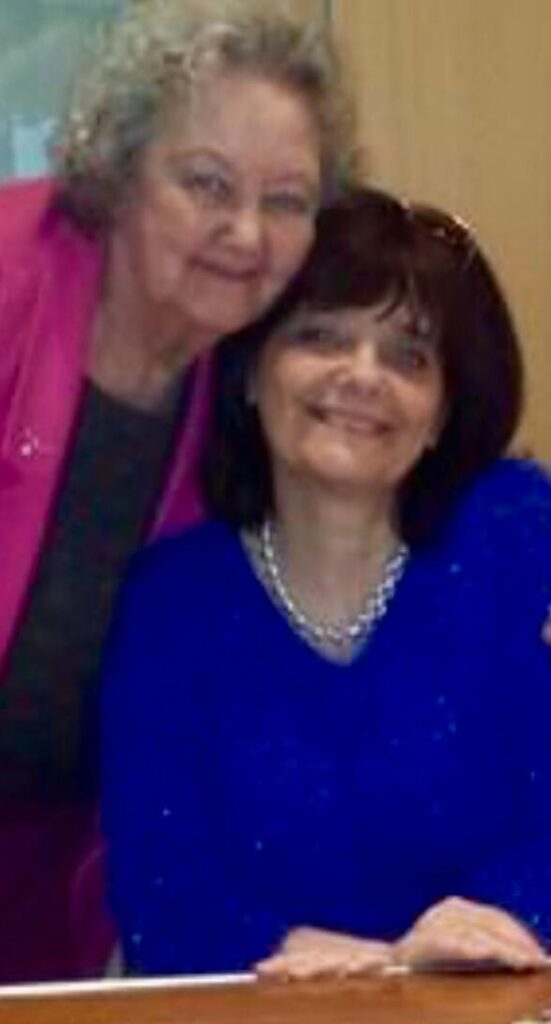 About Liv
I was born in the South of England and have never lived anywhere else, though my heart is firmly in Ireland. I worked for the NHS in various clerical/admin positions, including a hectic six years in the Emergency Department. Before that, I was a secretary for a Trade Union area representative. I love music and my tastes are pretty diverse – Nathan Carter, Matt Cardle, Bryan Adams to name a few. My idea of heaven would be the Irish countryside in a cosy cottage full of Westies and a room just for books.
Beneath an Irish Sky
Jack Stewart is a wealthy businessman; Luke Kiernan is a Traveller who has grown up with violence and rejection. When Jack married Annie Kiernan, it was the most exciting thing to happen in the affluent village of Baronsmere since the baker too put much yeast in the bread mixture, and it was a match which was never given the approval of Jack's ruthless father and snobbish mother neither of whom sympathised when Annie disappeared a year after the marriage. Following a road accident in Dublin some twenty years later, Jack is asked to go to Dublin to identify his wife's body, and whilst there, he learns he has a son he never knew about. When the injured Luke is taken back to Cheshire by his father, he harbours a desire to punish those who made his mother suffer. Two very different worlds collide and there are shocking secrets and lies from the past that make sure life will never be the same again, either for Jack or Luke. It seems that the past might be too painful to allow them to find some common ground and build a relationship, but when love enters both their lives just when they need it, will their hearts soften? Or will Luke's violent uncles make life even more difficult, because Luke left Ireland with something they want.
Many thanks to Liv for taking part.
********