They say travel broadens the mind, but when you're cruising it also broadens the waistline.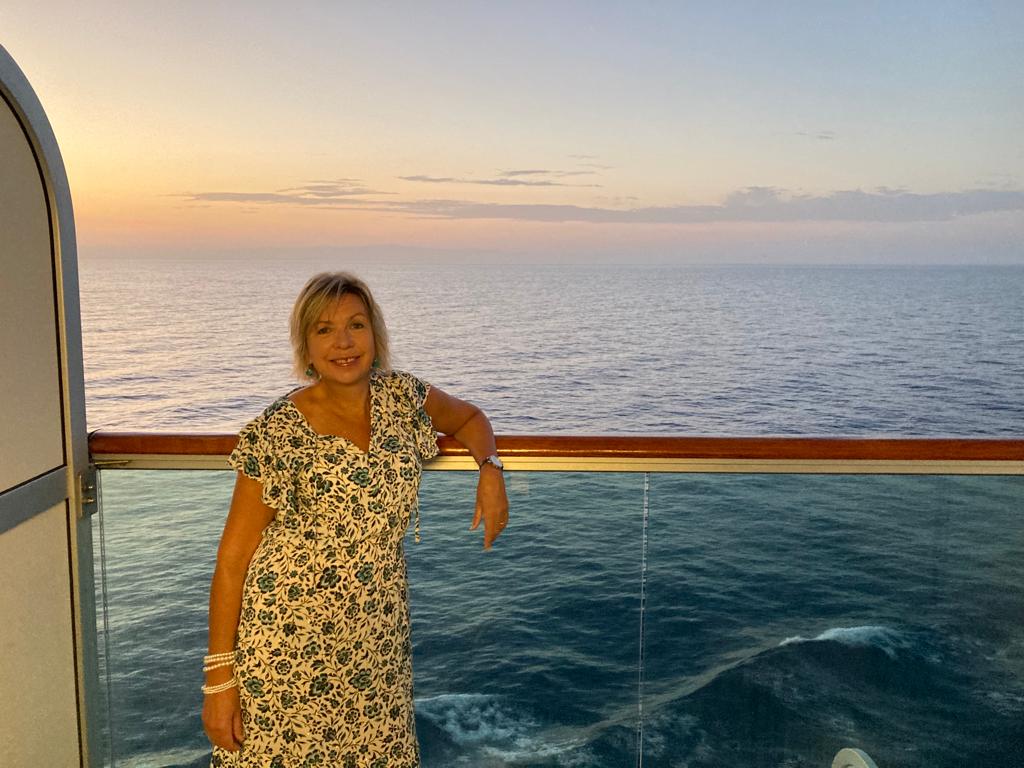 Me and Mr T have just returned from a holiday and I thought it would be fun to write a little travel blog – after all, that's how my writing career started off . We're not seasoned cruisers but when you live in Southampton, have family and friends in the business, can see the tops of the cruise ships from your bedroom window, it's hard to avoid the lure of the liner.
A cruise is an opportunity to explore a lot of different places in a short space of time. Last year we set off in search of winter sun, and as any regular followers will know, it ended in disaster. Three choppy days at sea and in our first port of call, Lisbon, I fell over, broke my arm, and we flew straight home. This year we decided to cut out the Bay of Biscay and fly direct to the sunshine for a week's exploration of the Adriatic embarking in Valletta, Malta.
To be honest, Malta has never appealed as a travel destination, simply because for many years our parents used to holiday there. Our reasoning was if they liked it, we probably wouldn't. Now, of course, we've reached the age our parents were when they started visiting the island, so we booked ourselves in for a three night stay ahead of the cruise to sample Valletta's delights. The old fortified city is very impressive, history seeps out of the crumbling masonry every which way you go. In a three hour walking tour on our first morning we learned an awful lot about the country's troubled past from the Crusades to World War II, but nowadays Valletta is vibrant and bustling. Despite myself, I liked it.
As for the cruise itself, we'd booked onto P&O's Azura for seven nights. We'd selected the cruise for its itinerary – we'd visited Croatia before in 2016 and always wanted to go back. This trip included four ports – with only two sea days at either end of the trip.  Sea days give you time to join in with the onboard entertainment programme, get to know your fellow guests, and of course, take advantage of the endless food and beverage options. One thing I have learned over the years is that cruising attracts the very people who should never be allowed anywhere near an all-you-can-eat-buffet, not just for their own health and welfare, but for the future burden on the NHS.
We were joined on our table one morning by a rotund couple who plonked themselves down opposite us with their over-loaded plates. "Steak for breakfast", Mr Extra-Large gleefully proclaimed, marvelling at his haul, "whatever next". Seriously, it took all my powers of restraint not to quip back "a heart attack?"
To be fair, it's easy to over indulge with so much food on tap. The buffet restaurant only closes for five hours between 1.00 am and 6.00 am, you have to stock up. Before you know it, you've joined the roly-poly club. The shorts I wore on my first day were definitely tighter on the last.
There are other restaurants to choose from besides the stuff-yourself-silly option. I know some complain the dinners in the main restaurants are not plentiful. They're perfect for me, but if you've a voracious appetite you may find yourself wanting. I must admit I could have done with a bit more of this gorgeous frozen chocolate and raspberry lollipop – but it was just the "pre-dessert" in a five course menu.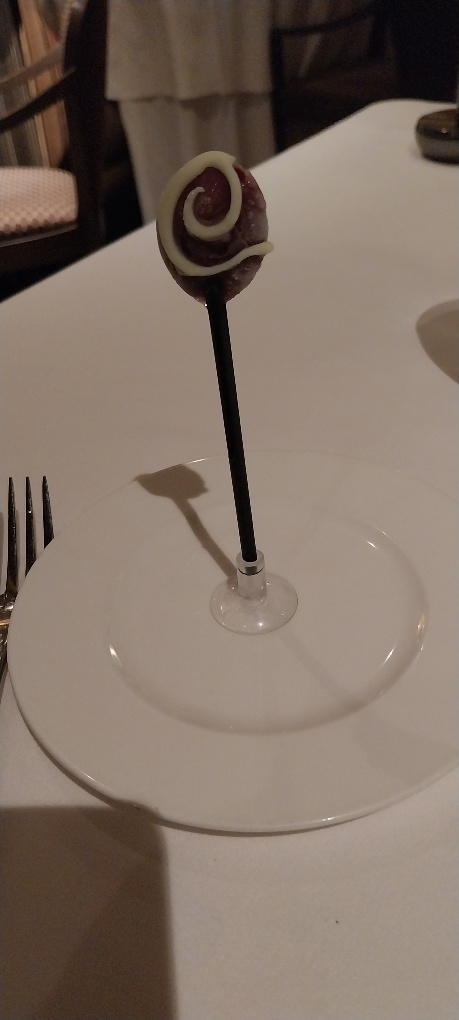 The writer in me relishes the opportunity to eavesdrop and observe my fellow passengers. Our set dining companions were a lovely couple from Ipswich and if you're in the Ipswich area and want your roof fixed, I'd highly recommend James the roofer, despite his fear of heights (hashtag wrong job question mark). Other passengers we encountered were not so humble. There seems to be a competition amongst travellers to see who has covered the most nautical miles; up the inside passage, across the artic circle. You name it, they've done it. Nor do you have to be covert in your eavesdropping, some people need a volume control fitted as well as a gastric band. Mrs Booming-Voice from Connecticut who we encountered in Valetta is definitely going into a future book. In fact I may have to send Eliza Kane on a cruise specifically so that Mrs Booming-Voice can be bumped off.
At least the ports of calls excelled our expectations. We explored the ancient city of Split, took an excursion from Trieste in Italy to Slovenia which was a revelation, another trip from Zadar to the Krka National Park was a real highlight, and then our final stop Dubrovnik, now a mecca for Game of Thrones fans, as busy as always. I'm just so glad we'd stayed in Dubrovnik on our previous trip because it meant we could skip into the old town and then fight our way out without feeling we were missing anything.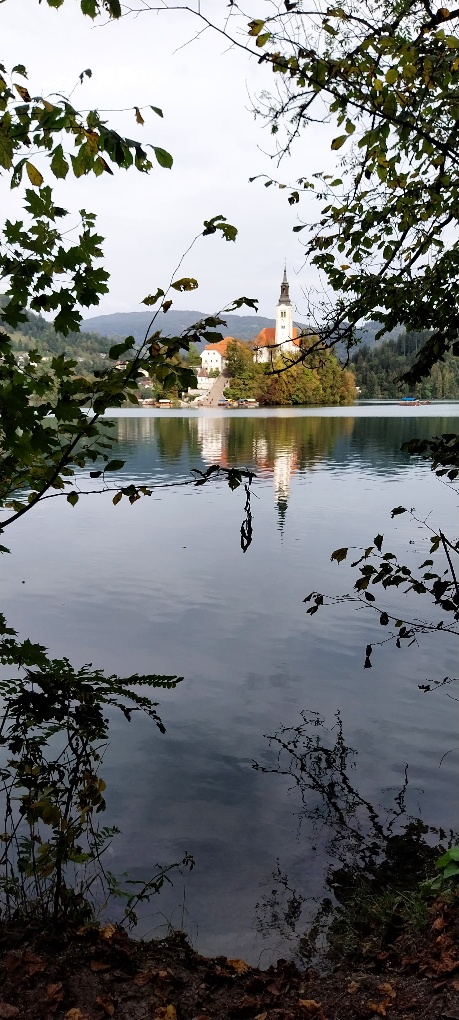 Beautiful Lake Bled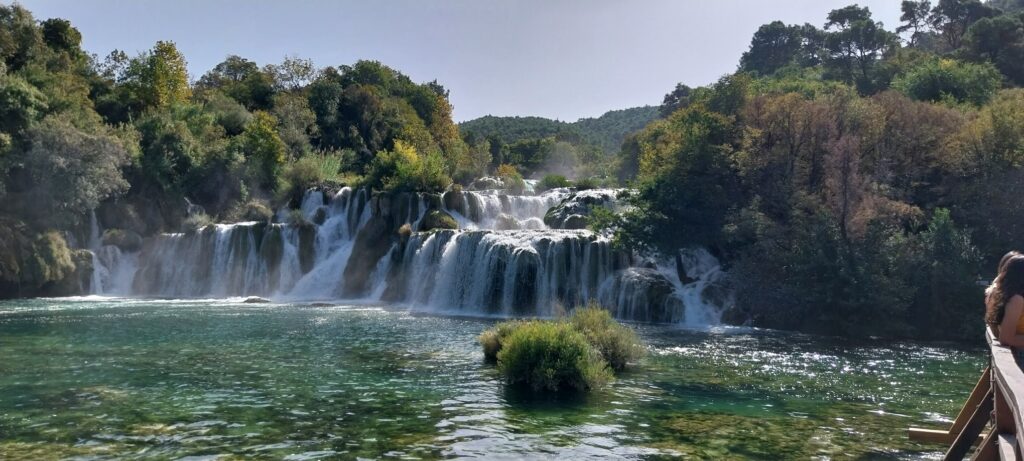 Krka National Park
On our return to Valletta we weren't being transferred to the airport until the afternoon. We whizzed back into the city for one final look around and decided to visit the Co-Cathedral, which our walking tour guide had told us was a must-see, but with all the splendour and opulence on display, not to mention the collection of Caravaggio's, needed at least an hour and a half of our time to be fully appreciated. He was wrong. Me and Mr T did the whole cathedral in thirty minutes. Forget the culture, you can't linger when you've got one last chance to sample the delights of the all-you-can-eat-buffet before you fly home.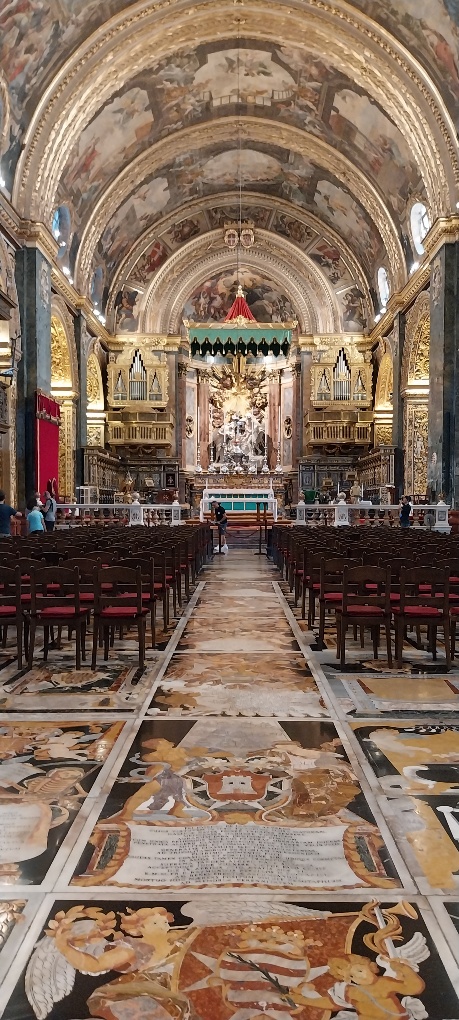 The magnificent Co-Cathedral in Valletta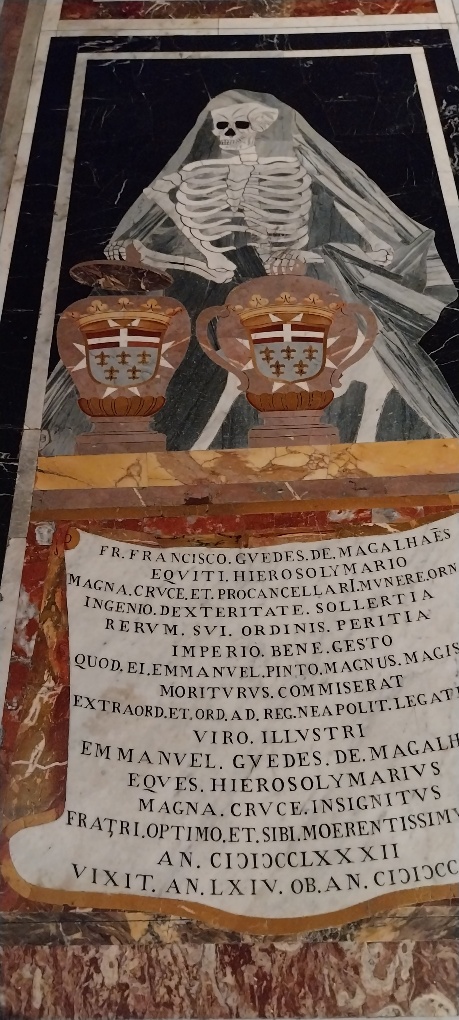 Never mind the Carravaggio's, the tombstones on the cathedral floor are pretty impressive – I'm seriously re-thinking my gravestone options!
*******