This week we're taking a trip to Italy with my guest Victoria Springfield to learn about the family connection, real life and fictional, which provided the backstory to her latest novel, The Italian Fiancé.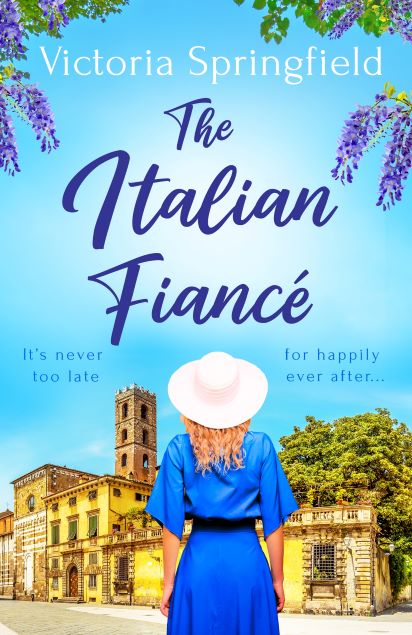 The idea for The Italian Fiancé developed from one of the three interlocking love stories in my debut novel, The Italian Holiday. When elderly widow Miriam falls for restaurant owner Tommaso on a trip to the Amalfi coast readers are hoping for a Happy Ever After but it dawned on me that in real life Miriam's family might not be so keen on her late-life romance. I contemplated a follow-on novel with two of Miriam's shocked relatives turning up on the island of Ischia (where Tommaso plans to retire) and becoming embroiled in their own romantic entanglements. But I couldn't imagine kindly Tommaso hiding any secrets from the past and the pandemic ruled out a return trip to Ischia which I felt was necessary to do justice to the story.
I wondered if I could use the same idea with different characters in a different setting. My parents' old holiday diaries had helped me create the fictional village in A Farmhouse in Tuscany and amongst their pages were reminders of our many visits to the vibrant Tuscan city of Lucca, birthplace of Puccini. Flicking though my old maps and guidebooks I was confident I could bring Lucca to life despite the travel restrictions. Almost immediately, Aunt Jane and her flamboyant fiancé, artist Luciano materialised. He 'was different from any man – any person – she had ever met. And she was different too…she wouldn't – couldn't – go back to being the person she had been before she and Luciano met.'
A photo of my brother riding a tandem around the old walls sparked the idea for sensible niece Cassie's jaunt with handsome jeweller, Alonzo. The Puccini connection inspired the character of violinist, Matteo who captures her sister Lisa's heart. Lisa falls in love with Lucca as well and I hope my readers will too.
Blurb:
When sisters Cassie and Lisa receive a wedding invitation, the last person they expect to be getting married is Jane, their seventy-year-old aunt! Convinced that she's making a big mistake, the two put their differences aside to travel to the vibrant Tuscan city of Lucca. But there's something magical about Italy… and this trip may just change their relationship – and their lives – forever.
Jane knows it's not just a holiday fling. After her husband of four decades passed away, she never thought she'd find love again. But Luciano, with his big heart and artistic flamboyance, fills her life with colour. Can she show her nieces it's never too late for a second chance?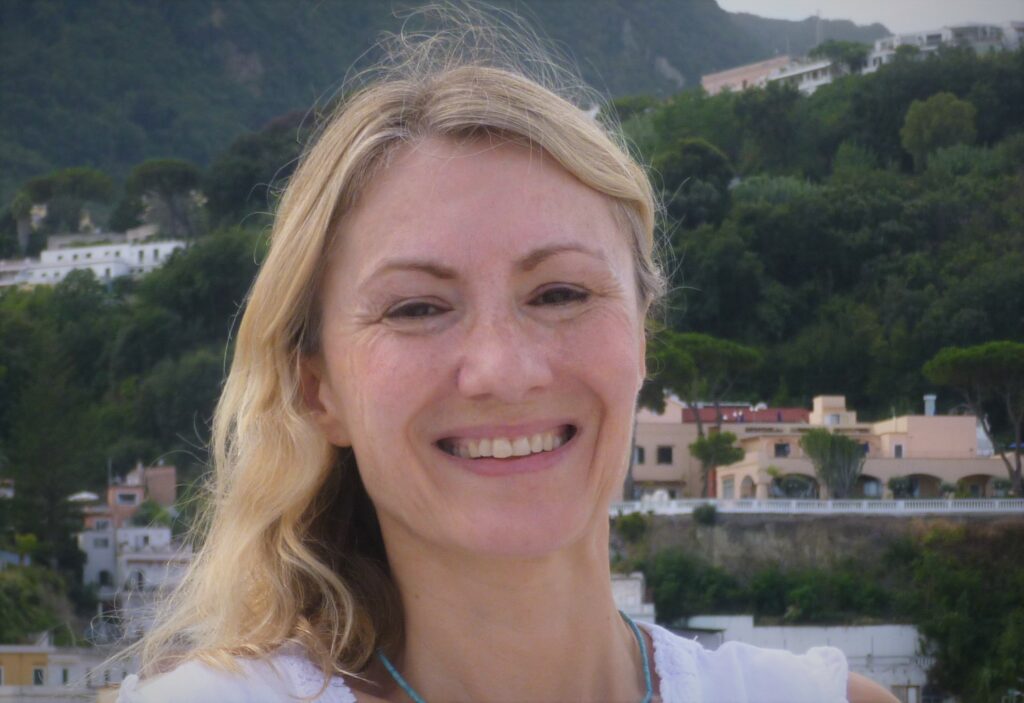 Author Bio
Victoria Springfield writes contemporary feel-good women's fiction immersed in the sights, sounds and flavours of Italy. Her feel-good stories follow unforgettable characters of all ages as they find adventure, friendship, and romance – with a few twists and turns along the way.
Victoria inherited a love of Italy from her father. After many years in London, she now lives in Kent with her husband in a house by the river. She likes to write in the garden with a neighbour's cat by her feet or whilst drinking cappuccino in her favourite café. Then she types up her scribblings in silence whilst her mind drifts away to Italy.
Victoria's books: The Italian Holiday, A Farmhouse in Tuscany and The Italian Fiancé are all published by Orion Dash.
Info:
The Italian Fiancé will be published 8th September 2022 in eBook and paperback and on 23rd November 2022 as an audio book.
Buying link https://www.tinyurl.com/theitalianfebook
Social Media Links
Twitter: @VictoriaSWrites
Instagram: VictoriaSWrites
Facebook: https://www.facebook.com/VictoriaSpringfieldAuthor/
Many thanks to Victoria for taking part. The joy of being a writer is watching our characters evolve and create their own stories.