The happy staycation continues. Me and Mr T have trekked and cycled miles over the last month.  As well as exploring the New Forest – the edge of the national park is just a 15 minute walk from our doorstep, we've also made made three separate day trips to the Isle of Wight – rapidly becoming my new favourite place.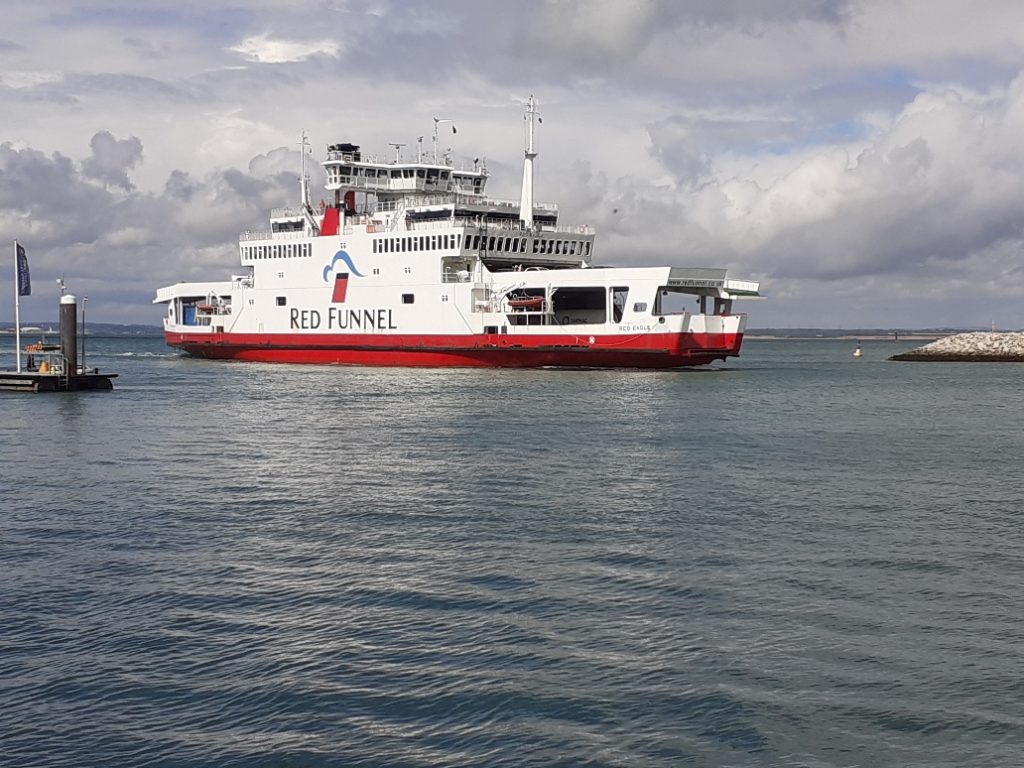 As a writer I'm often asked where do I find my inspiration. The answer is simple – it finds me. My first two books were all set in fictional locations in Hampshire. When it comes to research I'm fairly lazy. Setting my books in places I know well is one less thing to worry about. Over the last few weeks of exploration I have had a deluge of new ideas. Yes I know I said all things bookish were going to take a bit of a back seat, but try as I might to buckle it in, that writerly instinct remains unrestrained.
Take this for example.  "That's a rusty old boat" Mr T remarked on our recent trek along the River Medina from Cowes to Newport.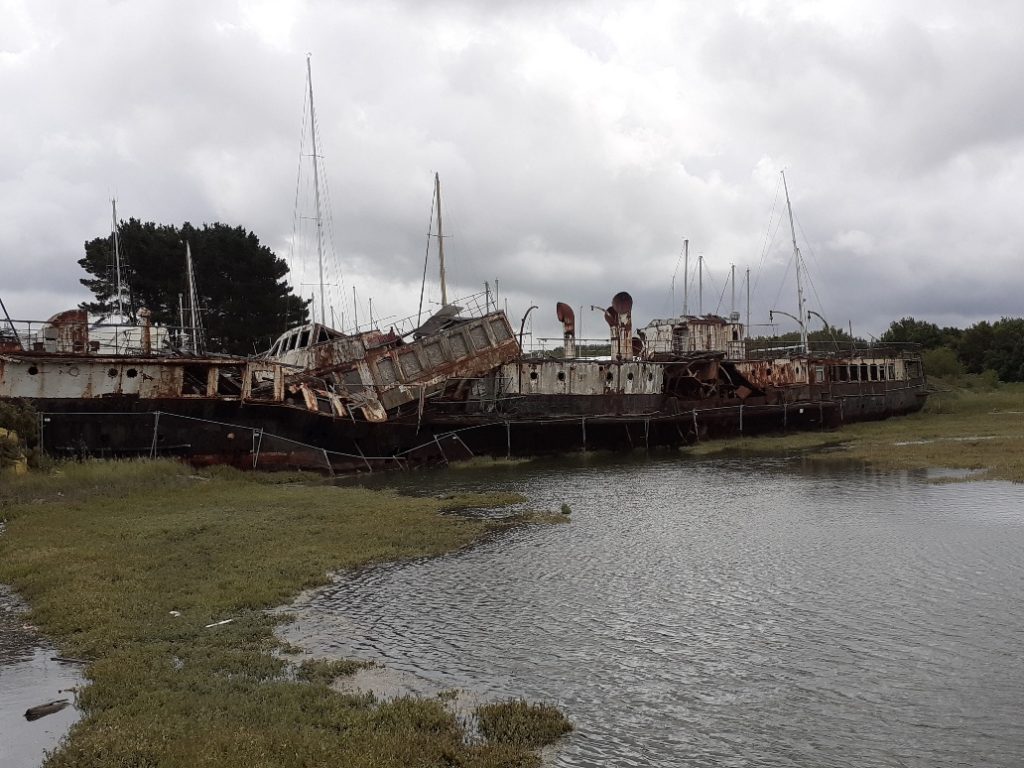 Well yes, my inner writer replied, that is a rusty old boat but how did it end up dying in the salt marshes? What's its backstory?  My imagination conjures up visions of the travellers who might have passed along its gangplanks, slept in its cabins, danced on its decks (later googling revealed an extensive career as leisure cruiser, ferry, hotel and disco). It was love at first sight – this boat or my own reincarnation of it and its occupants, are perfect story material.
My current writing project is a cosy mystery series – so cosy in fact if there was a sub-genre of snuggly crime, this would be it. I know I should stick to mainstream but I just can't. I have this inner urge to rebel against market forces – there have to be readers out there who want something that little bit different.
My series is set on the Isle of Wight, not because of our recent excursions, but because the original whiff of an idea emerged while we were on a mini-break there a couple of Christmases ago.   
It's probably fair to say I have now completely fallen in love with the island (obsessed Mr T might say as he drags me away from checking out house prices on Right Move). Traditional family friendly old-fashioned kiss-me-quick resorts rub shoulders with exclusive up-market hidden retreats. Inland quaint chocolate box picture postcard villages dot the largely rural landscape, while the coast boasts craggy cliffs, chalk stacks, swathes of golden sand and intimate pebble bays. Alongside the tourist industry there's a rich maritime heritage and a history of pioneering aviation. Dinosaurs once strolled across the Downs, as did Queen Victoria and Alfred Lord Tennyson. There's the annual big-name music festival, world famous yacht racing, and a top security prison.  For a small place there's lots going on, providing a wealth of ideas.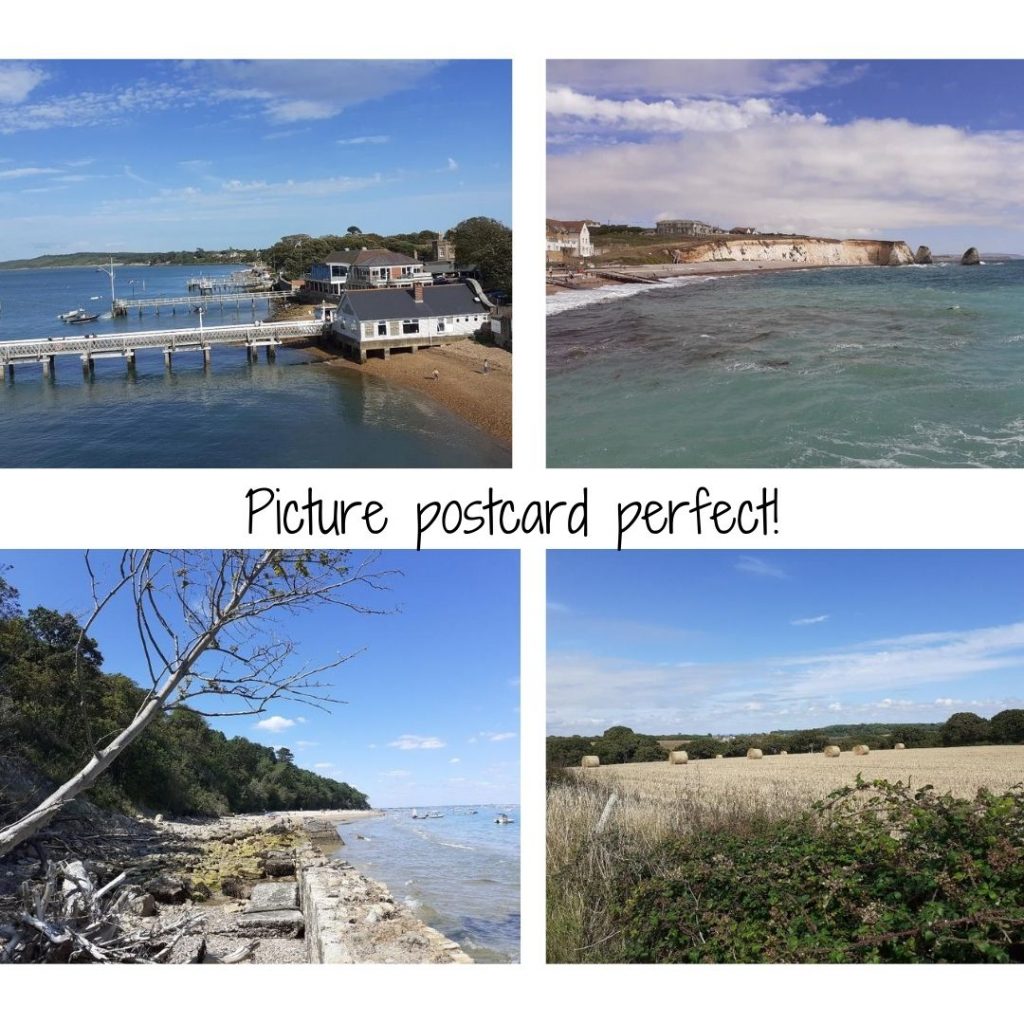 I've already been told by people in the know that the market is now awash with cosy crimes, but I also recently received one of the nicest rejections from a literary agent ever. I'm not giving up yet. A floating hotel cum disco fits perfectly into my snuggly mystery series. Already my mind is racing ahead to the next book. What dastardly deed once happened on board that has remained hidden until my amateur sleuth stumbles across the story. My heroine is a nosey-parker with a professional career crisis who pokes into the past and unearths mysteries from the island's 20th century history. In fact she's a bit like me although I don't drink whisky or play golf – her Unique Selling Points, and yes I know to be more commercially viable she ought to run a tea shop or be titled aristocracy…
And before anyone thinks I'm working for the Isle of Wight tourist board, trust me, I'm not, this is a post demonstrating the wonders of spontaneous INSPIRATION.  Take this picture captured on a recent walk. This is Calshot, just a few miles from our house, a disused, half-demolished power station. If I wrote thrillers, or more serious crimes, something dark and dystopian, this eerie ghost on the landscape would undoubtedly feature. (Incidentally it still could, because the site is currently being used to store wind turbine blades which are shipped across the Solent from the factory that makes them on the Isle of Wight…)
I'll stop now. Unbelievably, it now two whole years since I became a published author. The Theatre of Dreams was officially launched on 1 August 2018. The path since has not been easy – maintaining momentum and enthusiasm for a two year old book in a flooded market is tough. In recent weeks I've received some lovely new reviews from readers which has been a huge boost, so thank you!  
If you haven't downloaded a copy – what are you waiting for? Comedy, drama, mystery and romance all for less than a price of takeaway coffee. And there's no mention of the Isle of Wight – although no wait a minute…
The Theatre of Dreams is available on Amazon for just 99p https://www.amazon.co.uk/Theatre-Dreams-Rosie-Travers-ebook/dp/B084C5753Y/