This week I'm delighted to welcome Fiona Woodifield to my blog. Fiona's latest novel is the second in a series set around a dating agency inspired by a famous author. Intrigued? Read on…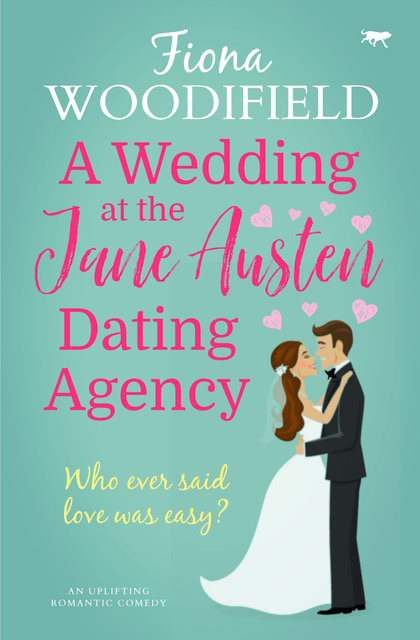 I have always been a compulsive writer, ever since as a child I realised that someone had to write all those glorious books I loved escaping into. On holidays, I would write in notebooks and diaries, my first story aged ten was very short, written in a Beatrix Potter notebook of course and was entitled Cormorant Island. After this I spent too many years writing essays and studying to write for pleasure. But once again in my twenties, I was back to penning children's stories in a notebook. When I had my own children I started coming up with more ideas for books, some for adult stories and I wrote it all down in different random notebooks and left them round the house.
The inspiration for The Jane Austen Dating Agency series came to me quite suddenly one Sunday morning when I was resting in bed as you do, and I suddenly thought I wonder what would happen if Jane Austen characters from different novels were able to meet each other. It was a small leap from this initial pondering, to the idea that they could potentially date; just imagine Lady Catherine de Bourgh from Pride and Prejudice dating Sir Walter Elliot from Persuasion! This comic match made me chuckle and I suddenly had an idea for a Jane Austen themed dating agency.
This story was the one I simply had to write. I jumped out of bed at stupid o'clock, much to my husband's consternation and started jotting down my ideas. So my debut novel was born.
A Wedding at the Jane Austen Dating Agency is the sequel to my debut novel, The Jane Austen Dating Agency, but can easily be read as a stand alone. The sequel charts Sophie's continued adventures with The Jane Austen Dating Agency and her mishaps whilst trying to follow her romantic dreams and find herself a real Regency hero.
Blurb
Sophie Johnson appears to be living her best life. She has landed her dream job as Managing Director of The Jane Austen Dating Agency and is dating the world's most desirable man, Darcy Drummond.
But all is not as it seems. The relationship with Darcy is failing to live up to expectations and his awful mother is determined to cause trouble. To add to Sophie's problems, the agency is struggling to attract enough eligible men, she has a Regency wedding to plan and then there's the amusing and disturbingly cute Henry Baxter who is making it hard for her to concentrate.
The problem is Sophie wants it all, but in trying to manage everything, she's in danger of losing what matters most.
Can she keep the dating agency afloat and find her own happy ever after? Or is business and romance an impossible combination?
Author Amazon Page https://www.amazon.co.uk/Fiona-Woodifield/e/B084HHPB95/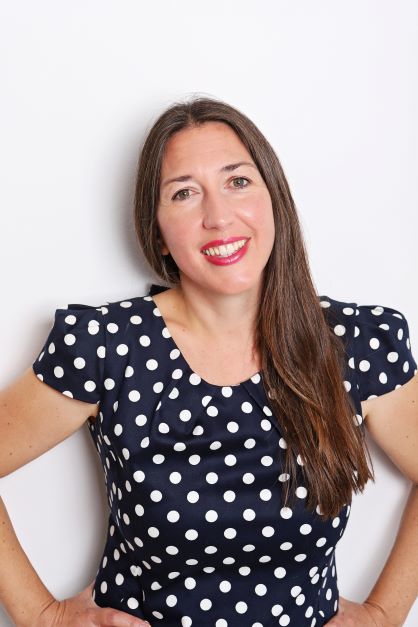 Author Bio
Fiona has always been a compulsive writer, scribbling things down in brightly decorated notebooks and on random bits of paper, which she likes to leave all around the house. More years ago than she cares to remember, she gained a BA in Combined Arts at Durham University, then took an MA in English at the University of Oxford Brookes. Since then she has worked in various roles, including a stint at Vogue as well as bringing up her challenging, but lovely daughters. In her spare time, she enjoys dancing as though no one's watching (especially zumba), walking her dogs/writing companions and visiting stately homes, pretending she lives there of course.
Fiona has written for various magazines. Her first novel, The Jane Austen Dating Agency was published in February 2020. The Jane Austen Dating Agency was shortlisted for The Joan Hessayon Award by the Romantic Novelists Association. Fiona's Lockdown love story, Love in Lockdown was published by Avon later that year. Her latest novel, A Wedding at the Jane Austen Dating Agency was released last August.
Author Website www.fionawoodifield.co.uk
Many thanks to Fiona for sharing her story. I think Jane Austen would highly approve of a dating agency in her name!