Today, I'm delighted to welcome Lynne Shelby back to my blog to talk about the spark of inspiration which ignited her latest novel, Rome For the Summer.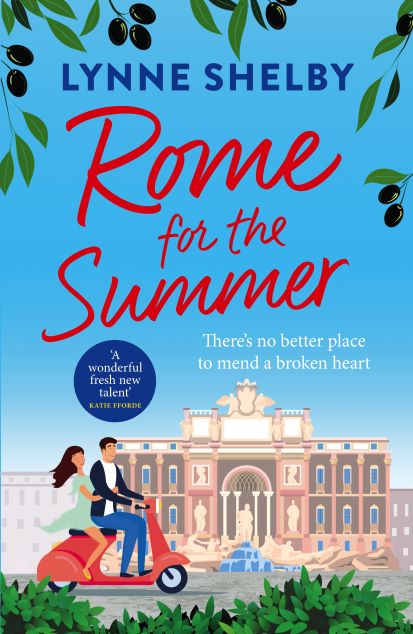 Sometimes the idea for a book can come to you when you least expect it.
The first faint spark of an idea for the story that was to become my new novel, Rome For The Summer, came to me when me and my husband were heading back to our hotel in Rome after a day's sight-seeing. As we walked past the Spanish Steps, I overheard a conversation between two girls – one American, one Italian – the American telling the Italian girl that the 'the job will only be for six months.' I still have the notes I wrote that day as soon as we reached our hotel: 'American in Rome. Why? Tourist? What is the job? Is she working in Rome for six months? Or going back to the States to work for six months? Does she have an Italian boyfriend who she's leaving? Or is there an American boyfriend pining for her return?'
I didn't come up with the answers to those questions immediately – and in any case, I was writing another novel at the time – but some months later, back in England, I happened to fall into conversation with a woman sitting at the next table in a restaurant who turned out to be a professor of literature from an American university with an extremely interesting reason for visiting Europe. This gave me the answers to what the American girl could be doing in Rome, and sparked off my ideas for both the plot of Rome For The Summer, which is set in 2016, and the sub-plot, which is set two hundred years earlier. The American girl became my English heroine, Kate, and the Italian girl became her English colleague, but the inspiration for the book was a conversation heard quite by chance several years earlier.
Blurb
Kate Harper has always loved the painting that has hung in her parents dining room for years, never suspecting that it is worth a fortune. When her art dealer boyfriend cheats her family out of the proceeds of the painting's sale, she is left devastated and alone.
Kate discovers that two hundred years ago, the girl in the painting, Charlotte Browne, ran off to Rome with the artist who painted her portrait, but her eventual fate is unknown.
Hoping to uncover the mystery of what happened to Charlotte, Kate seizes the chance of a summer job in Rome, where she strikes up a friendship with Jamie Taylor, an English artist. As they explore the city and start to piece together the surprising secrets of Charlotte's life, Kate finds herself wondering if a summer in Rome can mend a broken heart…
Rome For The Summer Buy Link: https://smarturl.it/RFTSLS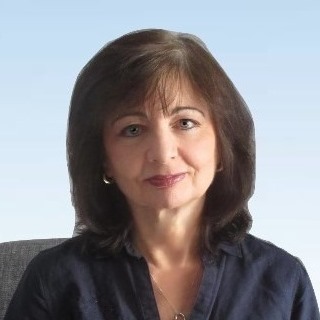 Author Bio
Lynne Shelby writes contemporary women's fiction/romance. Her debut novel, French Kissing, now re-published in e-book as Meet Me In Paris, won the Accent Press and Woman magazine Writing Competition. Her fifth novel, Love On Location, was shortlisted for a Romantic Novelists Association Award. She has done a variety of jobs from stable girl to child actor's chaperone to legal administrator, but now writes full time. When not writing or reading, Lynne can usually be found at the theatre or exploring a foreign city, writer's notebook, camera and sketchbook in hand. She lives in London with her husband, and has three adult children who live nearby.
Website: www.lynneshelby.com
Twitter: @LynneShelby5
Facebook: www.facebook.com/LynneShelbyWriter
Instagram: lynneshelbywriter
Many thanks to Lynne for taking part. I often think writers' minds are like sponges, subconsciously soaking up and storing information, only for it to resurface in the pages of a book!