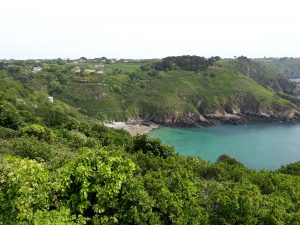 I am very lucky, I don't have to cram my writing into evenings and weekends, or get up five o'clock in the morning to write for a couple of hours before work, or taking kids to school. There is a saying, if you want something done, ask a busy person.    A few years back, that would have been me – a busy person.  I was a working mum. When your body is already wired in to operate at frenetic speed, what's one more task to fit in? I'm a Virgo, and we're notoriously hardworking, meticulous people.
But I've been out of the professional work-space for some time now.  I've got out of the habit of having deadlines. I've got used to being a lady of leisure. I've got used to thinking, I don't need to do that today, I can do it tomorrow.
I want to be taken seriously as a writer. If people like my first book, they'll want another. Writing The Theatre of Dreams was fun, because I had no other demands on my time, but now I have. My other half, who works for a multi-national oil company, doubles up with laughter when I tell him I feel under pressure, but as all authors know, the sequel to The Joy of Writing  is The Joy of Promoting Yourself on Social Media. And it's not just the technical competence I lack, when it comes to efficiency, I'm out of condition. My work-space is chaotic and my time-management skills are zilch. I worry constantly that if I don't keep up with what's going on people will forget about me. Come that magical publication date of 1 August, nobody will know who I am.  I need to arrange a book launch, write blog posts, compile guest articles, add witty comments on Facebook and Twitter, post pictures on Instagram, surreptitiously promoting my book.  Creating an 'author platform' takes cunning, guile and time.
Time. That elusive commodity slipped through my fingers last week when I caught up with some girl friends from my ex-pat days.  We escaped to Guernsey, and it had nothing to do with the current hype about the Guernsey Literary & Potato Peel Pie Society – it just so happens one of my friends is lucky enough to live in the Channel Islands, and we'd planned our visit long before the film's release.  Guernsey is a beautiful place, a throw-back to a slower pace of life, a land where a traffic jam only lasts for five minutes and the busiest road is a single carriageway.
I shouldn't be here at all, I thought in a moment of panic, that's three days of not writing or posting meaningful literary-related comments.  I'm chatting when I should be tweeting, I'm admiring fields of cows when I should be creating publicity,  I'm walking along footpaths overgrown with pink campions and cornflowers, buttercups and stinging nettles when I should be….doing exactly just that.
What's so wrong with not being busy? Sometimes you just need to take time out to relax and breathe.
And write a blog post very quickly when you get back home!