Everybody is doing a big fat quiz of the year, but here's my personal postcard from 2018 – edited highlights of what has been a rollercoaster ride.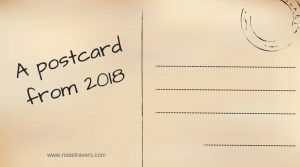 January – The excitement of starting a year knowing I had just signed my first publishing contract is offset by panicking about packing for a six week trip to Australia and New Zealand. How many pairs of pants…
February – Visit Australia and New Zealand. Too many wow moments to mention and definitely too many pants in my suitcase, but fulfilling a childhood ambition of cuddling a koala pretty much tops the highlights list. I know it's not 'PC' but the opportunity was there…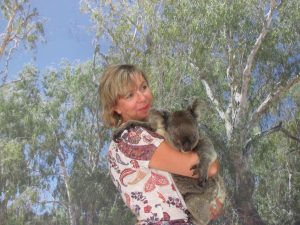 March – Coming home from Australia and discovering we had missed the Beast from the East and all the fuss about the snow. First steps into the magical world of publishing as I begin working with a professional editor on The Theatre of Dreams.
April – Discovering two short stories I'd submitted to Writing Magazine competitions had been shortlisted in the same month.  Another successful competition entry at Hampshire Writers Society for the first 300 words of a commercial women's fiction novel, is actually mushrooming into a commercial women's fiction novel. Could this be Book Number Two? Yes it could. Change name of book from competition title of Marrying Mother to Your Secret's Safe With Me after all sorts of plots twists infiltrate the original idea.
May –The rush is on to finish Your Secret's Safe With Me so it's out of the way before the launch of The Theatre of Dreams.
June – Choosing my book cover, writing blurb and dedications and then coming home from a week's holiday in Spain and finding a paperback copy of The Theatre of Dreams waiting for me on the doorstep.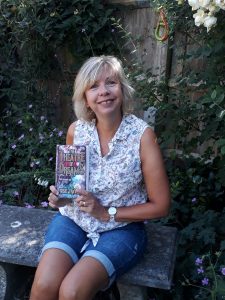 July – How do I launch a book? Surely if I just throw a few tweets out there, chat about it on Facebook, add a few Instagrams, tell a few friends…that'll work, won't it? The first Amazon reviews are in and they're very good – but they are all written by people who know me.  Fulfil another personal ambition and visit Hampton Court Flower Show on the hottest day of the year.  We all wilt and have to be revived by large doses of Pimms. I do, however, gather ideas for a winter knitting project if the writing career plummets.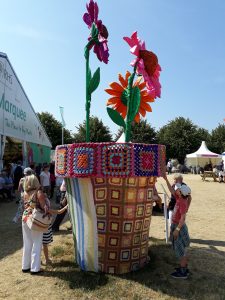 August – The Theatre of Dreams is officially launched into the world and the euphoria soon ends with a look at my sales figures.  How do you make one book stand out against so many millions of others? Maybe I should have done a bit more tweeting and making friends on social media. Maybe I should have just paid out big bucks for a professional book promotion service.  Maybe I need a much bigger family. It's a steep learning curve but on the plus side more reviews are in and they are not written by people who know me…
September –  We set sail on a two-week cruise to the Baltics.  After traipsing through a mere smidgeon of the 22km of corridors at the Winter Palace in St Petersburg it's easy to see why the Russians had a revolution.  It's jaw-dropping opulence in the extreme. Publisher accepts Book Two.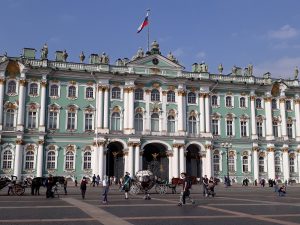 October – Do what we we've been meaning to do since we returned from the Netherlands twelve months previously – put house on the market and plan an escape to the country. Yes we are that couple of empty-nesters looking to downsize to a house with sweeping views in rural isolation but close to all local amenities and obviously we still need something big enough for all our stuff, and our children's stuff that didn't leave the nest with them…
November – Onwards and upwards to conquer the Everest sized mountain of book marketing and self-promotion.  Meanwhile, start edits on Your Secret's Safe With Me.
December – First author talk, nobody fell asleep which I take to be a good sign.  Continue to try and make self more alluring and interesting on social media. House sold – first challenge of 2019 will be to find a new one that ticks all our 101 boxes. Edits complete on Your Secret's Safe With Me and launch date set for 18 February 2019.  Who'd have thought, this time last year…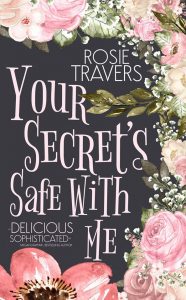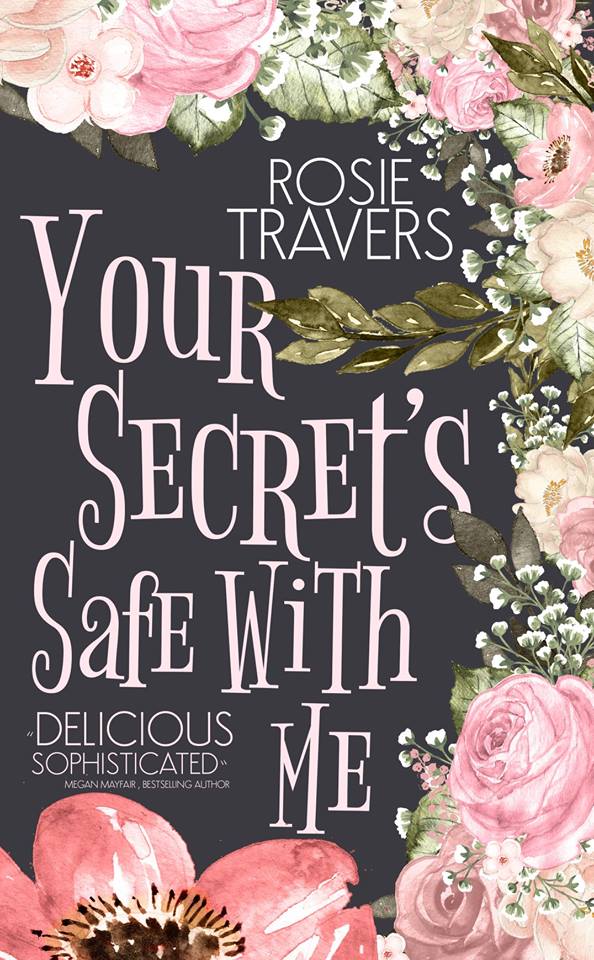 Book Links:
Many thanks to everyone who has supported my writing journey and also to my fellow authors who have guested on this blog during the year, either talking about their favourite comfort reads or their own magical books.
Wishing you all a very happy and prosperous 2019.