In the final comfort reading spot of the year, my guest is a fellow graduate of the Romantic Novelists' Association New Writers' Scheme, Jane Lacey-Crane. Jane is just celebrating the publication of her second novel, The City of Second Chances.
There are so many books I could have chosen for this list but, in the end, I've settled on the five that are not only my go-to comfort reads but the five that found me at just the moment in my life that I needed them.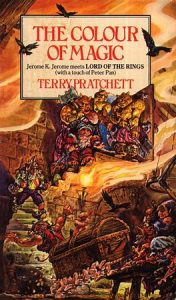 The Colour Of Magic by Terry Pratchett.
Picture the scene – It's 1989, I'm 18 and I've turned down a place at university with the intention of travelling the world and finding myself. Instead I end up working full-time in a Ladies fashion boutique on an East London high street. A very depressing picture. Days full of great people but mind-numbing work. During my lunch hour one day, I wandered to the nearby branch of WHSmith and picked this book at random. I'd never read any fantasy novels before and I'd never heard of Terry Pratchett either. I read it in one day and I was hooked. The book was so magical, so full of creativity and imagination, that when I read it – and all the other subsequent Discworld books – I was transported to somewhere far away from my normal life. It saved me from the drudgery of my day to day life and I will always be grateful that I found it when I did.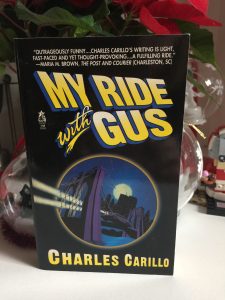 My Ride With Gus by Charles Carillo
This book came to into my life when I was working in a bookshop in Central London – still trying to 'find myself'. Can you see a pattern forming? I worked in the Fiction department and managed to get a hold of a proof copy of this book. Set in Brooklyn, it centres around the misadventures of yuppy architect Jimmy Gambar and his estranged brother, Gus. When Jimmy finds himself with a dead body in the trunk of his car, the only person he knows he can rely to help him is his brother. It's a fantastic road trip of a book that deals with love and survival and finding your way back to family. I was in awe of the writing and the way the author was able to craft a story that was touching and heartfelt at the same time as being hugely funny. I knew that was the kind of writer I wanted to be, and this book showed me how it could be done.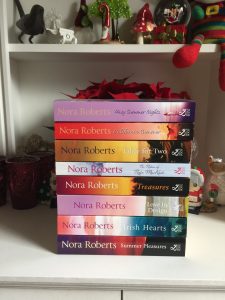 Anything written by Nora Roberts!
This one might be a bit of a cheat because it isn't one book – it's many books written by the same author – and I love them because they also taught me so much about the art of storytelling. Nora Roberts – in my humble opinion – is nothing short of the most talented writer in the world. I found her initially when I started reading Mills and Boon books. Mills and Boon introduced me to the art of romantic fiction and I devoured as many as I could get my hands on when I was a young girl, dreaming of becoming a published author. I would buy stacks and stacks of them at boot sales and jumble sales and then lock myself away, lost in a world of female heroines and the men that adore them. Nora Roberts was the author I always looked out for and I still do. The arrival of a new title by her is guaranteed to make me smile. I always know I'm in safe hands with Nora!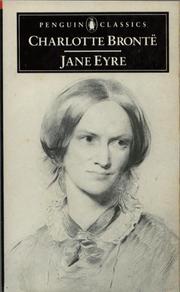 Jane Eyre by Charlotte Bronte
A classic, and one that I know has appeared on this blog a few times. But it's just the most amazing story – a bold heroine, a brooding hero and more sexual tension than you can shake a stick at! When I first read it, back in school, I identified with the young Jane hugely. I wasn't an abandoned orphan or anything, but I related to her feelings of not belonging, of being just out of place. I've spent a lot of my life feeling like that and her sense of loneliness really resonated with me. As I got older, and re read the book again and again, I grew to love the grown-up Jane, relating to her struggle to be herself and to be respected and loved for who she was.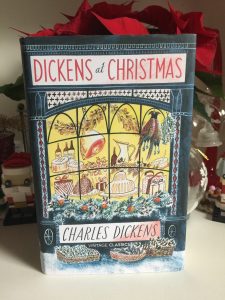 Dickens at Christmas
This is a book I return to time and time again, especially at this time of year. It's a collection of all Charles Dickens festive writings, not just A Christmas Carol, but pieces he wrote for periodicals of the time, and a festive tale from The Pickwick Papers, which is a real treat. I snuggle down in my armchair by the Christmas Tree, cup of tea and mince pie in hand, and let the gloriously beautiful writing take me away to a place where the Christmases are always gloriously snowy, and the pudding is always flaming and adorned with a sprig of holly!
About Jane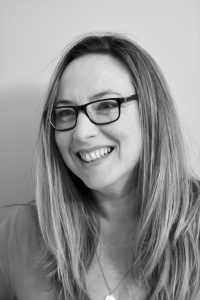 I've been writing for as long as I could string a sentence together and I always dreamed of becoming a published author, but it felt like an unachievable dream until I joined the RNA's New Writer's Scheme in January 2017. That was the thing that really made me think I could really do it. I'd written the beginning of the story that would grow into 'Secrets and Tea at Rosie Lee's' as an entry for a competition on Good Morning Britain. It never got anywhere but I really thought the story had legs and could go somewhere so I carried on with it. After rewriting it based on my manuscript report from the RNA, I started submitting to publishers who didn't require you to have an agent. I was over the moon when Aria Fiction offered me a 3- book contract in October 2017!! The first book, Secrets and Tea at Rosie Lee's, was set in East London, where I grew up, and featured characters that were inspired by some of the people I knew back then. My new book, The City of Second Chances, was released 11th December and very excited to be able to share it with people. It's a completely new story, set in London and New York, and it follows the fortunes of Evie Grant, a woman in search of a new life and new adventures.
Book Blurb for The City of Second Chances
Has she already met The One? What if Mr Right had come along at the wrong time…?
Evie Grant is forty-five years old, a widow, and single mum of two children about to leave the nest. Suddenly alone in the family home, Evie realizes she hates her job, hardly goes out and hasn't had a date since who knows when…
So it feels like fate when the opportunity arises for a girls trip to New York City. Staying with her sister on the Upper East Side, Evie is enchanted by a snow-covered city consumed by preparing for Christmas.
Bobble hat firmly on, Evie is walking through the city one day when she bumps into Daniel Roberts, Hollywood heartthrob and one-time boyfriend of hers.
It's now or never for Evie – but can she open her heart to the possibility of a new beginning and true happiness once again…?
Funny, real and wonderfully romantic, this is the perfect feel-good read to keep you warm this winter!
Buy Link
https://www.amazon.co.uk/City-Second-Chances-heartwarming-perfect-ebook/dp/B07G3GKH3Y/ref=sr_1_1?ie=UTF8&qid=1544529429&sr=8-1&keywords=jane+lacey+crane
My Contact Info
I love to hear from readers so if they want to get in touch with me they can!
Facebook – Jane Lacey Crane – Author
Instagram – @janelaceycrane
Twitter – @JaneLaceyCrane
Thanks to Jane for taking part – good to see a Dickens on the list for Christmas. I can almost hear the fire crackling and smell the chestnuts roasting…