Can you remember what you got up to in lockdown? For some people, such as this week's guest, Alexandra Wholey, those weeks at home provided the opportunity to explore their creativity. I'm delighted to welcome Alexandra to share the backstory to her debut novel, A Year at Honeybee Cottage.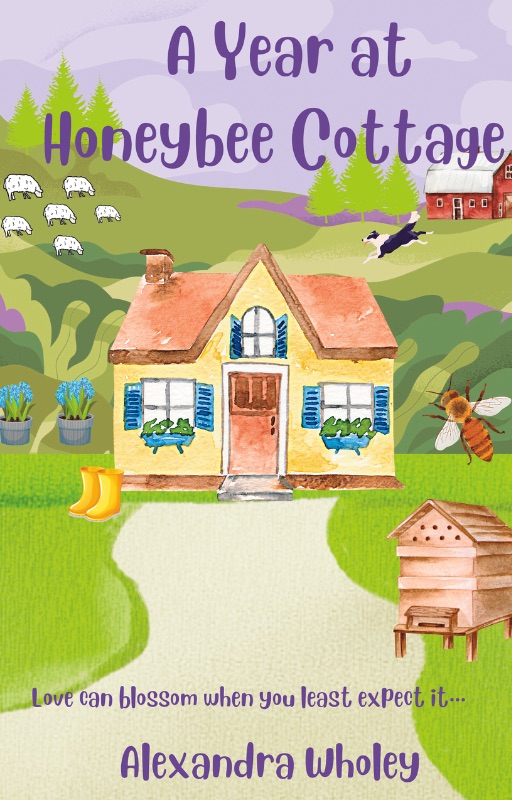 A Year at Honeybee Cottage is my lockdown novel, written in the throes of all the chaos in the world. At the time I began watching the latest series of This Farming Life, and Channel 5's All Creatures Great and Small, and a seed of an idea was born. I wanted to write a heart-warming, gentle romance which focused on life in a tight knit community, dealing with family and friendship through the good times and the not, and A Year of Honeybee Cottage developed from there. The village of Mossbrae is based on Tobermory on the Isle of Mull, and is one of my favourite places for its breathtaking views and scenery.
Blurb
Love Can Blossom when you least expect it…
Jilted on her wedding day, a surprise inheritance of Honeybee Cottage, her late grandmother Marianne's home in the Inner Hebrides, gives Eilidh the chance of a fresh start she so badly needs. Welcomed back with open arms into the tight knit community of Mossbrae, Eilidh reconnects with old friends, adjusts to village life again, and slowly learns to come to terms with her heartbreak through her reignited passion for her job as a beekeeper, all the while vowing that is is done with love. That is, until her meddling matchmaking friends and the rest of the village get involved…with hilariously romantic consequences! Will Eilidh get the happily ever after she deserves or will she receive a sting in the tale?
Buying Link: A Year at Honeybee Cottage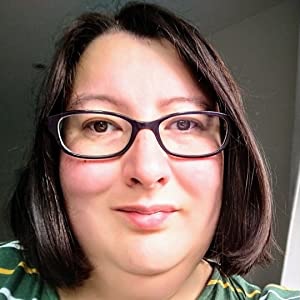 Author Bio
Hi, I'm Alexandra, a Yorkshire-born lass, former library assistant turned romance writer, who now lives in the Midlands with my husband and two kids. An avid animal lover who loved reading and writing from toddlerhood, whose present of choice was either a notebook and pen, or a book, and who grew up in the countryside reared on a diet of James Herriot and Catherine Cookson, becoming an author seemed a fated career choice. When I'm not writing and spending time with my family out at National Trust places on a weekend, I love binge watching TV box sets. Current favourites are Outlander, Peaky Blinders, and Bridgerton.
Many thanks to Alexandra for taking part. That lovely cover oozes calm and well-being. I wish Alexandra every success in her new career as a novelist.