The idea of taking road trip to Scotland was conceived one wet rainy weekend way back in February. With a holiday in Greece already booked to celebrate Mr T's retirement in June, and another to the Canaries planned to soak up some winter sun, we felt September would be the ideal time to explore parts of the UK we'd never visited before.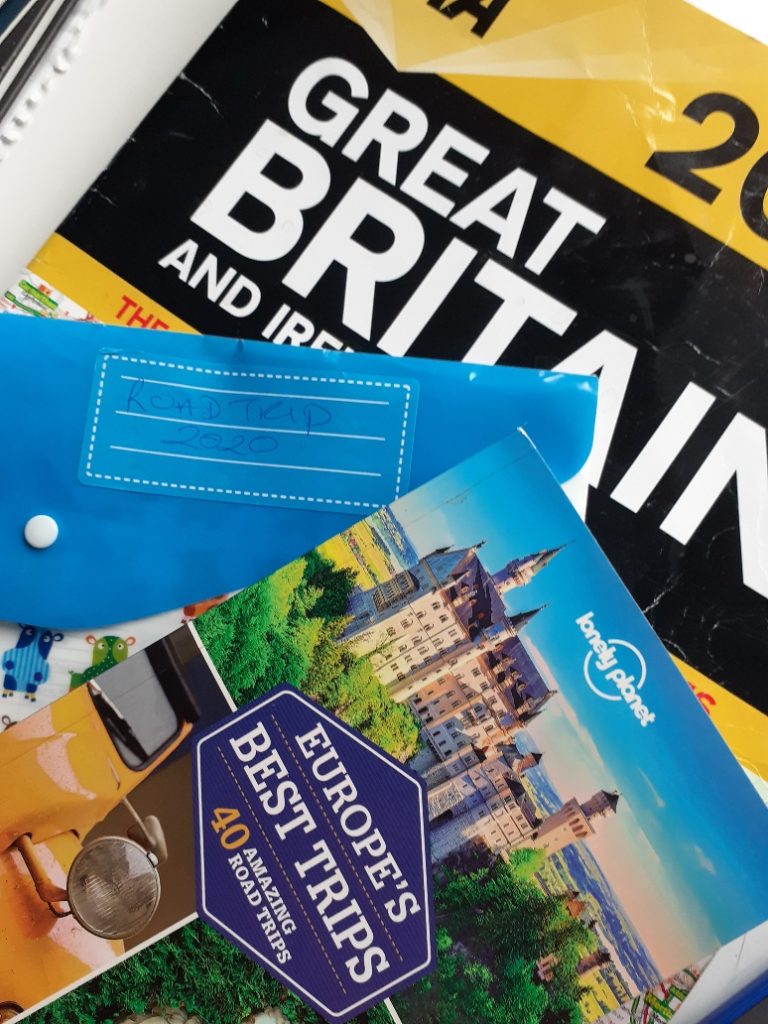 We ended up seeing a bit more than we originally bargained for. With Greece and the Canaries both off the cards, the road trip was the only holiday left on our calendar, and when daughter number 2 in Cardiff suggested we visit for a weekend at the end of the summer, it was a bit like, well, why don't we just add Wales into the mix too because it's on the way to Scotland, after all.
We're fairly familiar with South Wales because not only is our daughter now based there permanently, but many moons ago Mr T worked in Pembrokeshire. The North however, was new territory. The road trip was always going to be a whistle stop tour, one of those if it's Tuesday, it must be Glasgow type of vacations, although Glasgow actually got crossed off the list when the second wave of Coronavirus hit.
After waving goodbye to the kiddo in Cardiff to clamber up and down waterfalls in the Brecon Beacons, we took a pitstop in the UK's smallest city, St Davids, just because we could, before heading to the Snowdonia National Park for three days. We had a lot to squeeze in.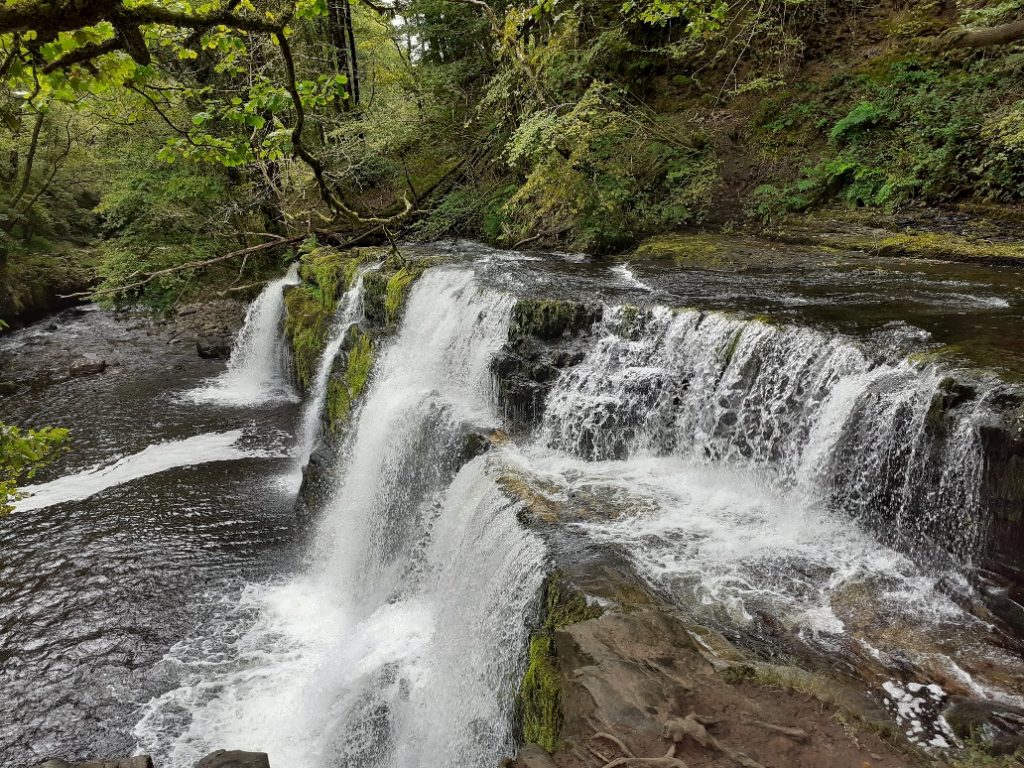 Due to time constraints, we took the train up to Mount Snowdon rather than walk. The train no longer goes to the summit – it's too crowded. Seriously, on the day we went, Snowdon was heaving with people, a steady stream of happy hikers, and no hope of social distancing. With overseas travel out of bounds, tourism in North Wales is booming. From Portmeirion to Betws-y-Coed, the crowds were out in force.
Onwards to Scotland and our first stop was Balloch on the shores of Loch Lomond, and our first task, to find a launderette for a week's worth of washing, which was no problem, because Balloch has its own fully automated open air launderette situated in a corner of the local garage forecourt. Every town should have one.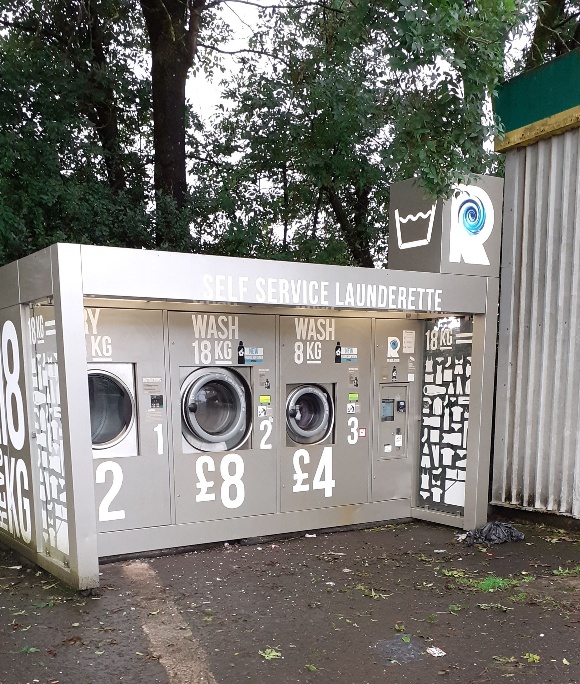 Washing complete we then took a boat tour of the Loch, which was as damp and grey as expected. However that mist adds atmosphere and a certain eeriness.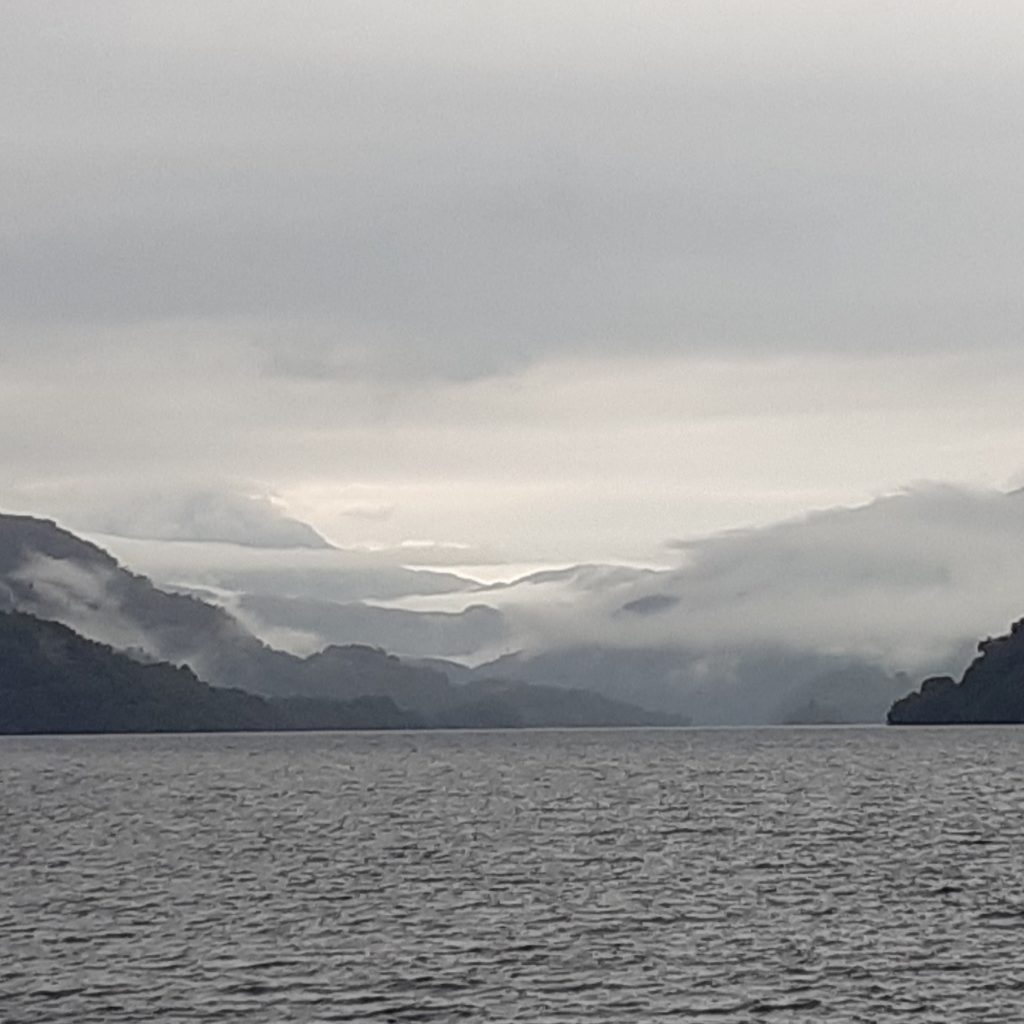 The next day was dry, and Mr T suggested that as we had foregone the whole climbing Mount Snowdon experience, we ought to attempt to conquer Ben Lomond, overlooking the shores of the Loch, just a mere 100 metres less than Snowdon in height, and an hour shorter round trip up and down. How could I say no? Quite easily because I have a fear of heights, and grazing cows, and Ben Lomond featured both – but I'm proud to say I did it. I climbed my first Munro (Scottish mountains over 3000 ft in height) and there was a serious sense of achievement as I stood on the top and looked down on the Loch a very long way below.
From Loch Lomond we travelled north to the Isle of Mull where sheep and solitude abound. We stayed in Tobermory, now a tourist mecca after becoming the location for the children's TV show Balamory (the only reason we went there). Top tip for anyone thinking of travelling to Mull, if you're driving anything bigger than a Ford Fiesta, forget it. The roads are treacherous.
Next stop Glencoe and my birthday present – thank you Scotland. Glorious sunshine, a comparatively low-level hike against a picturesque Sound of Music backdrop, and a lakeside hotel with an indoor heated swimming pool. Travel in the time of Covid did bring some challenges, but having more or less exclusive use of a hotel swimming pool was a wonderful treat.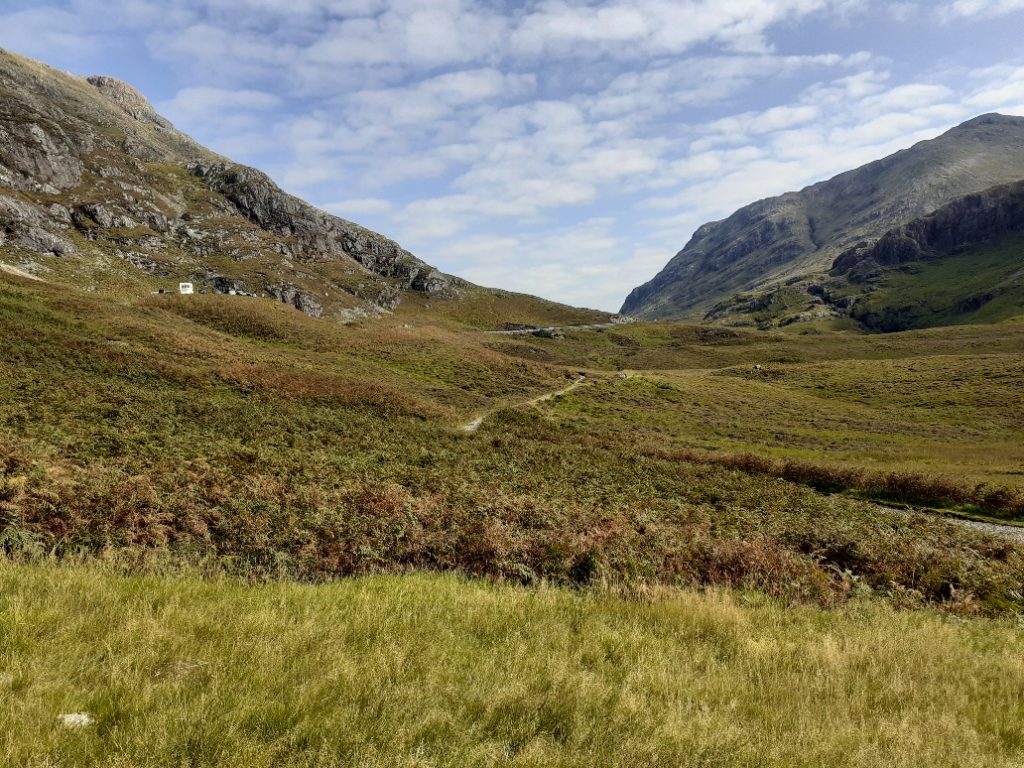 We rounded off our 2000 mile trip with a couple of nights on the shores of Loch Ness – never expected to see that bathed in sunshine – and two days exploring the delights of Edinburgh before returning south via Northumberland and an overnight stop in Yorkshire – another place where social distancing didn't seem to feature.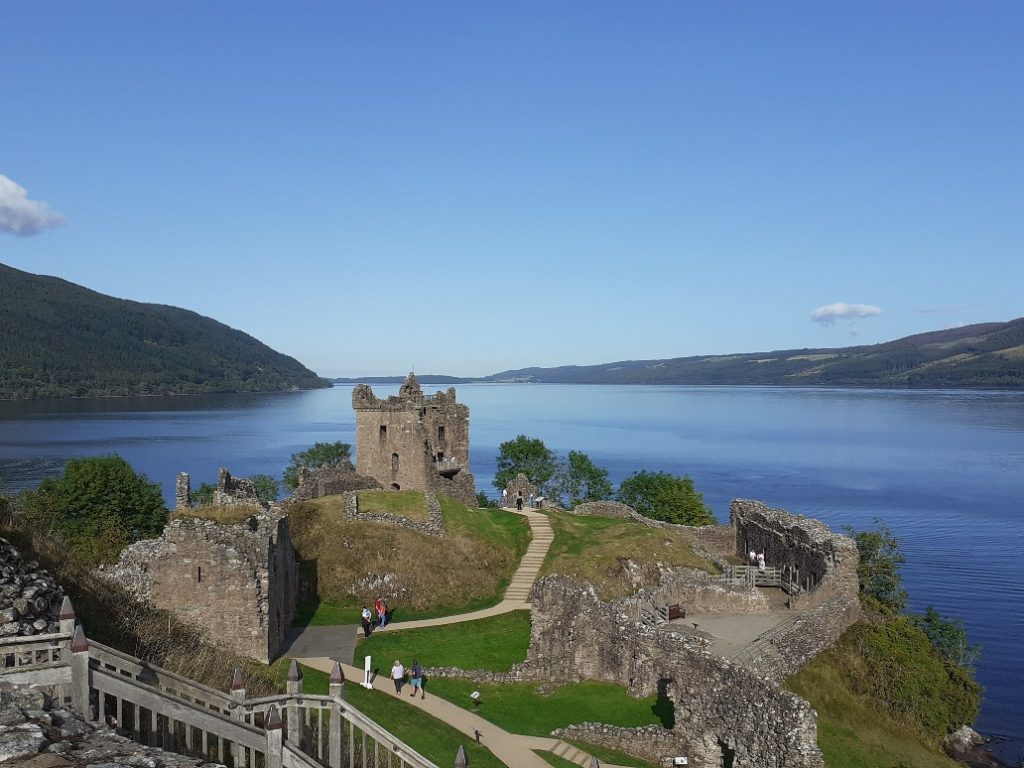 Discovering two freezers of fully de-frosted food wasn't the best homecoming ever – apparently our street's electricity supply had been switched off for maintenance during our three week absence and for a reason that will always remain one of life's little mysteries, the supply to our house had clearly failed to come back on. And although I had done my best to avoid social media and the internet during our break, morale slumped slightly after two more rejections in my email inbox. One, a typical straightforward thanks but not for us, and the other, more crushing in many ways because this editor did give feedback – my writing was good, she liked my style, my author voice, but as far as she was concerned a storyline involving a golfing heroine was a commercial no-no. So much for diversity in publishing. I always knew it was going to be a hard-sell, and a bit like driving around the island of Mull, I do sometimes feel I'm on the road to nowhere on my publishing journey. On the other hand, as Mr T said as he literally heaved me up the last couple of hundred metres of that mountain on the shores of Loch Lomond, I've made it this far, I can't give up now.