Trouble on the Tide has been out in the big wide world for a month and I'm pleased to say the book has been a resounding success. And by success I'm not measuring myself by any Sunday Times bestseller list rankings (I wish), but my own far more realistic criteria for self-asessment, ie came up with a plot, wrote it down, refined and edited it into a manuscript of 84,000 words, uploaded it as an ebook to Amazon Kindle, and launched it. Anything post launch is a very welcome bonus – and that includes enough sales to put a smile on my face and some wonderful 5* reviews (like the one below) that have been a fantastic boost to a fragile ego.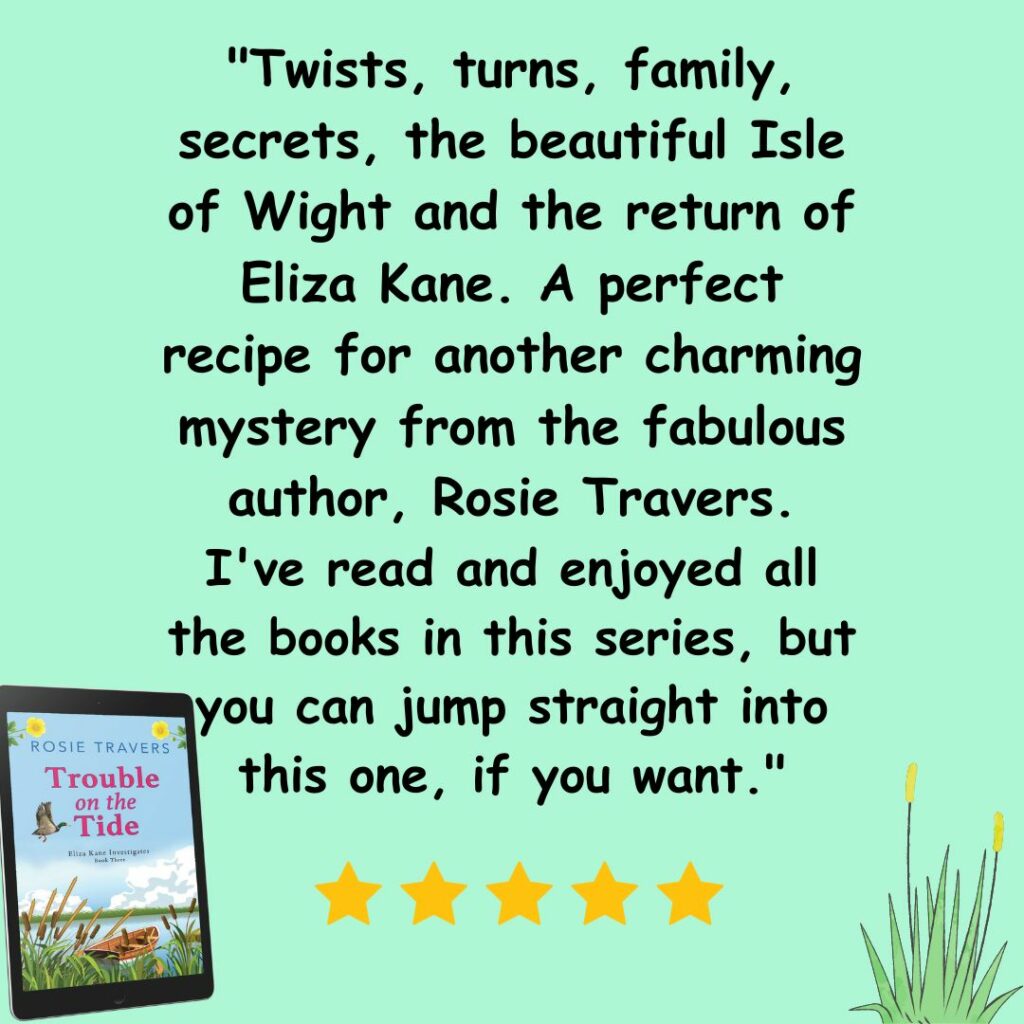 It's also good to see an upturn in sales/page reads from the first two books in the series – the knock on effect and proof that the writing a series is the right way to accrue a readership. There's part of me that thinks I should continue with Eliza Kane Investigates Books Four, Five and Six, rather than take the planned break but that epic romantic historical saga is getting impatient…
The characters are starting to talk to me. I've had Eliza Kane in my head for the last three years and to be honest, she's still there yapping on about a potential Christmas special. Now I need to switch her off and tune into a seventeen year old in 1942 who is currently called Kathleen, or Kat to her friends, and who is itching to relate her heart-wrenching story of love, loss, war and peace.
I like the idea of shutting myself away and creating something new from scratch, but slightly daunted by the constraints of writing a novel inspired by true events. As a relative newbie to the world of historical research, I can see how very easy it is to fall into the trap of disappearing down irrelevant rabbit holes. My last trip to the library resulted in the borrowing of four books, three pertinent to my cause, and another called Bloody Brilliant Women by the journalist Cathy Newman which for some bizarre reason was in the World War II reference section. Its bright yellow cover attracted my attention amongst the grim military greys. What has this book to do with war, I asked myself. The answer is nothing – it had clearly been mis-filed. Bloody Brilliant Women is useless as far as my research goes, but it is a fascinating trawl through the last two centuries highlighting the work of unsung pioneering females who have made valuable contributions to society. This book should be on the school curriculum, and as you can guess, like the worst kind of textbooks, the other three highly relevant WWII books have been shoved aside, unread.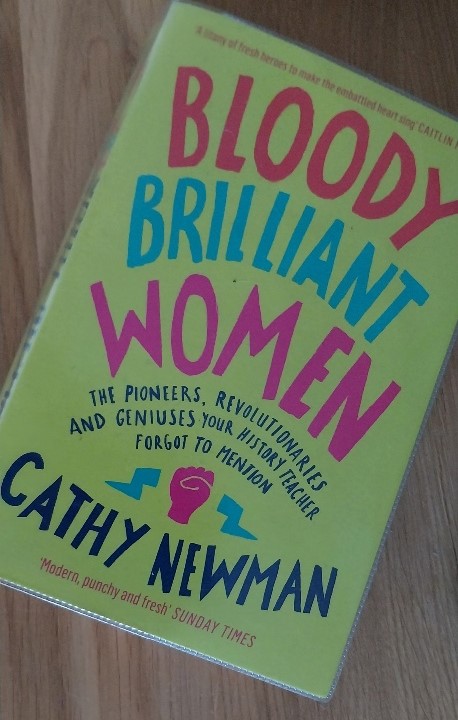 But I'm not working to any deadlines, and my Kat is going to be a bloody brilliant woman who has some very tough choices to make. And if I'm going to be a bloody brilliant author, I should stop procrastinating and get on with writing her story down. In my defence, I'm not just procrastinating, I have been otherwise occupied. For some bizarre reason, to counter-balance the high-level of anxiety caused by some stressy other life stuff going on at the moment, I decided it would be relaxing to make a new hall curtain and matching Roman blind. (I've made curtains before, but a Roman blind! What was I thinking??)
Anyway, for those of you who like the feel and smell of a paperback the good news is that copies of Trouble on the Tide should be available by September. Meanwhile, I highly recommend Bloody Brilliant Women by Cathy Newman as an exceptionally good read. I also have a top tip for anyone thinking of embarking on the creation of fiddly soft furnishings. Don't.
*******