I'm delighted to welcome author Sandy Barker onto my blog this week for another Locations feature. Sandy has used her love of travel to set her books in exotic locations all over the globe, but she's chosen to tell us about one particular place which is very close to her heart.
I have lived in many cities around the world – LA, London, Seattle, Perth (the Australian one) and now I live in Melbourne, but for natural beauty my favourite city of all those I've lived in has to be Sydney.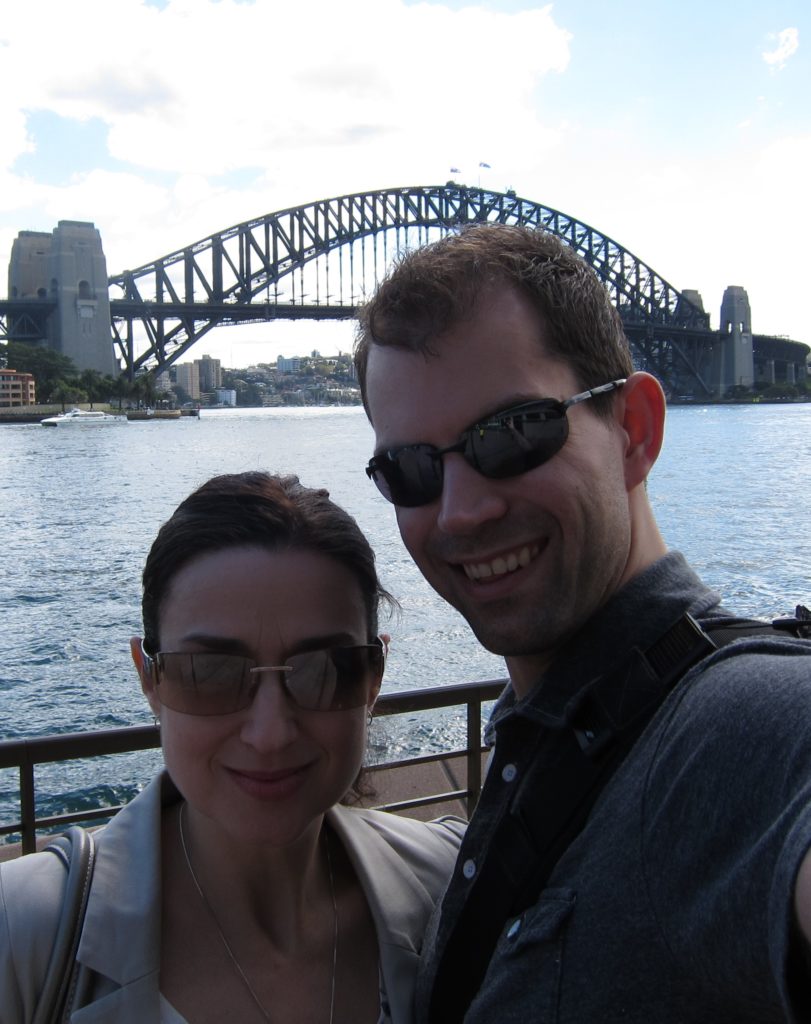 I moved to Sydney in late 2000, only months after I'd volunteered at the Sydney Olympics. I'd visited before the Olympics, but during those weeks of beautiful Sydney weather and being out and about in the city, which was abuzz with Olympic fever, I fell in love. I returned to Perth, resigned from my job, packed up my belongings and moved east.
I lived there for eight years, always close to the coast, as for me that is one of Sydney's biggest drawcards. I was a runner back then – running most days along the rugged paths that skirt the coast and hug those sandy white coves. I'd breathe in the briny air, take in the glorious views, including those stunning sea pools, and fall a little more in love with Sydney.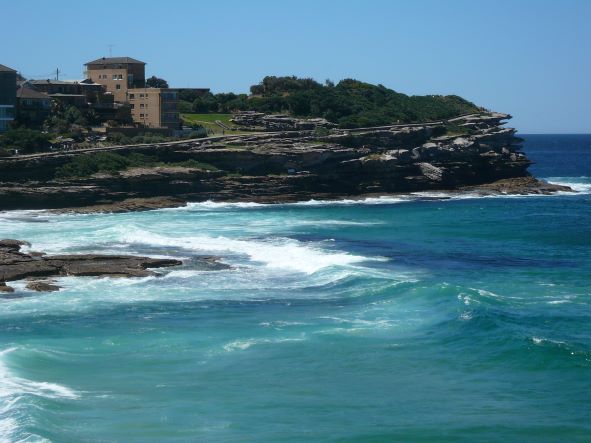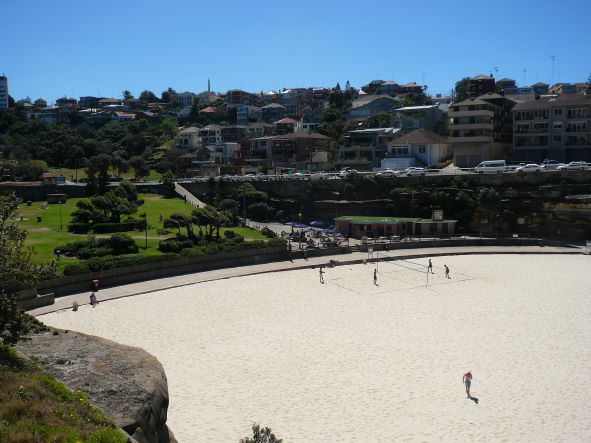 I've now set two books in Sydney – obviously part of A Sunset in Sydney takes place there, and it is also the main setting of my 5th book, The Dating Game. Set in the world of reality television, on a competition dating show called The Stag, 'Stag Manor' where the Does are housed is a mansion right on the shores of Sydney Harbour. During filming the contestants get to see some of Sydney's most sights, such as the Sydney Harbour Bridge and the Opera House.
Even though I lived in Sydney for almost a decade, I never tired of seeing the sails of the Opera House or that iconic bridge – and from the Botanic Gardens and Circular Quay, you can see both together.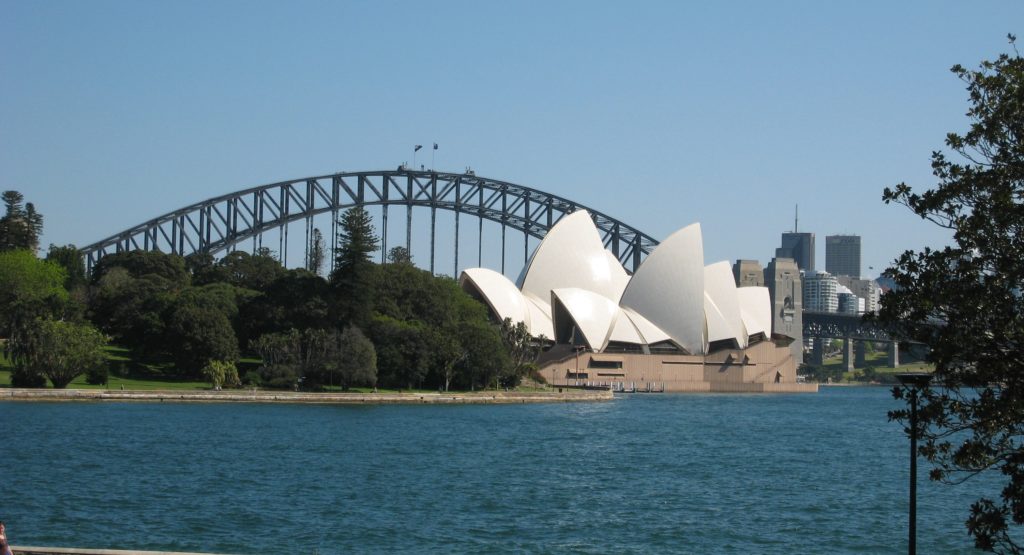 As well as the natural beauty of Sydney and surrounds, those structural icons literally take my beath away every time I see them.
Speaking of Sydney's surrounds … one of the destinations that the cast members visit is the Hunter Valley, a wine region a couple of hours north-west of Sydney. It's where the bush meets vineyards, and I've had several mini-breaks in the Hunter over the years – the wine is delicious.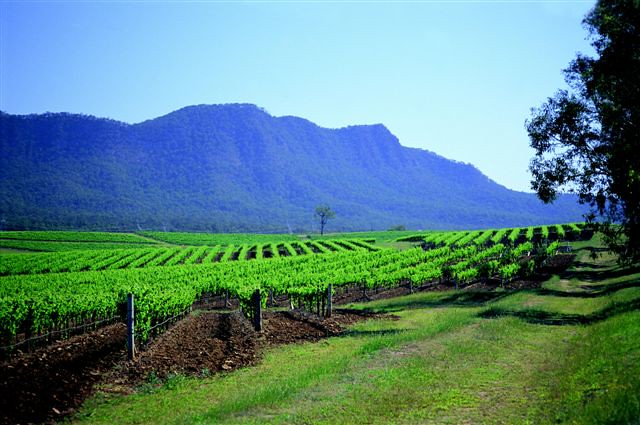 Hunter Valley – credit Kevin Rheese
The Blue Mountains, just west of Sydney, are also a spectacular place to visit, even though they are not really mountains – more like hills – and they aren't particularly blue either. But the hiking through the forest is fantastic fun and the Three Sisters, natural monoliths, are definitely a sight to see.
So, with the mix of incredible architecture and natural beauty, Sydney is certainly an inspirational city and the perfect setting for falling in love. I can't wait to get back.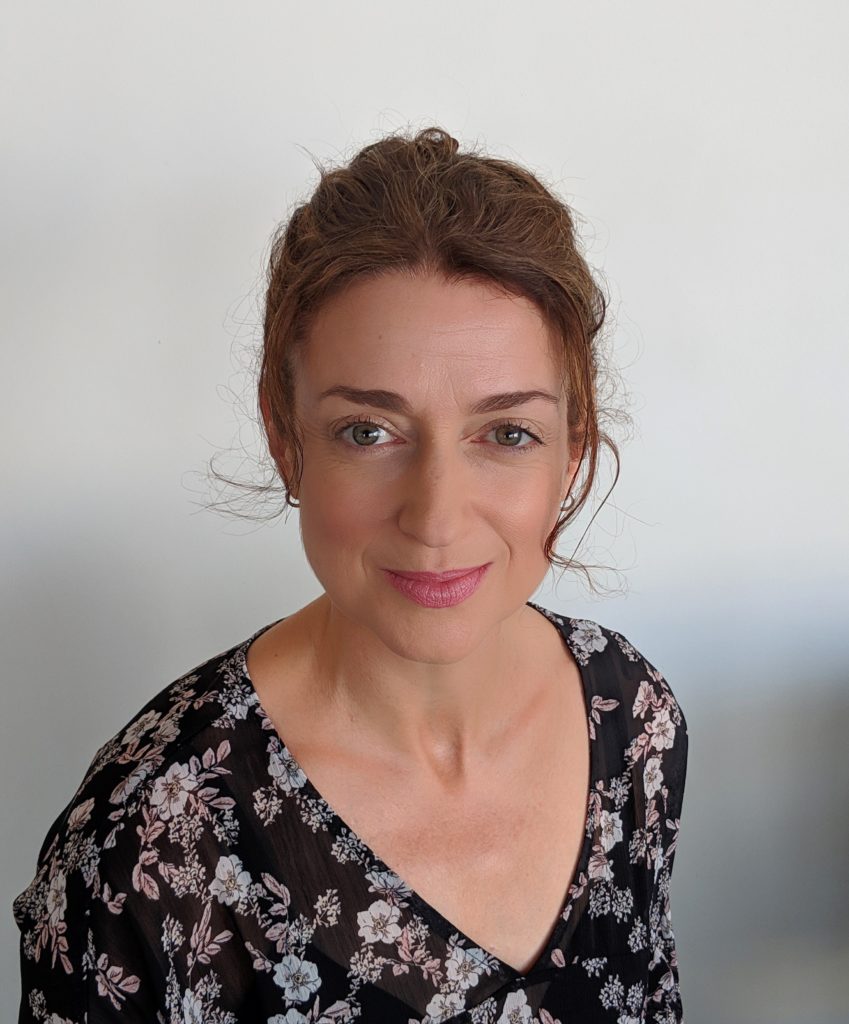 About Sandy Barker
Sandy is a writer, traveller and hopeful romantic with a lengthy bucket list, and many of her travel adventures have found homes in her novels. She's also an avid reader, a film buff, a wine lover and a coffee snob.
Sandy lives in Melbourne Australia with her partner, Ben, who she met while travelling in Greece. Their real-life love story inspired Sandy's debut novel One Summer in Santorini, the first in the Holiday Romance series with One More Chapter, an imprint of HarperCollins.
The series continues in That Night in Paris and A Sunset in Sydney and there are two more to come in 2022. Her standalone novel The Christmas Swap celebrates her favourite time of the year, and next up is The Dating Game, a laugh-out-loud romcom set in the world of Reality TV.
https://www.facebook.com/sandybarkerauthor
https://www.instagram.com/sandybarkerauthor/
Tags for social media
Twitter: @sandybarker @0nemorechapter_
Instagram: @sandybarkerauthor @onemorechapterHC
Facebook: @sandybarker – author @One More Chapter Books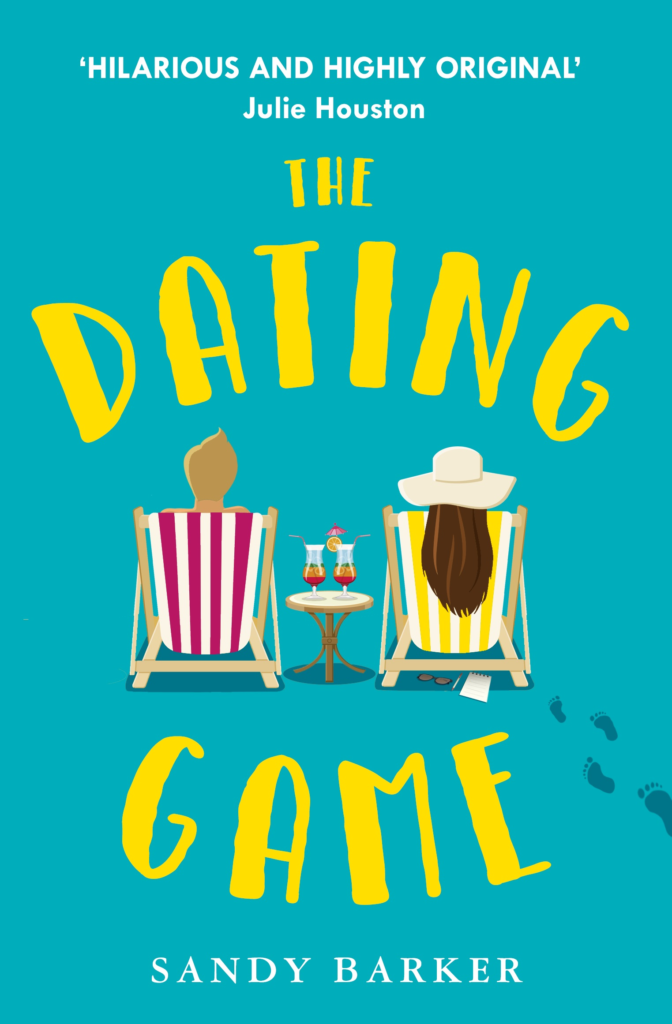 The Dating Game Blurb
'Hilarious and highly original'
Julie Houston, bestselling author of A Village Affair
Once upon a time, twelve women joined the hottest reality TV show looking for love. Except one had a secret identity . . .
Abby Jones is a serious writer. Or at least she will be, one day. Right now, she spends her time writing recaps of reality television under a secret identity.
When a recap for The Stag – the must-watch dating show – goes viral, her editor thinks she should be on set, writing the drama as it happens. The good news: the next season will be filmed in Sydney. Sun, sea and a glamorous trip abroad, this could be Abby's big break.
The bad news: the producers don't just want Abby to write the recaps, they want her to be on the show. Abby can't think of anything worse than being undercover and followed around by cameras. But her career depends on it, and when she meets gorgeous producer Jack, Abby begins to wonder if this job might not be so bad after all . . .
Buy Links:
Amazon UK: https://amzn.to/37qqxQe
Amazon AU: https://amzn.to/3Al1hXW
Kobo: https://bit.ly/3ALnM9o
Google Play: https://bit.ly/3horQou
iBooks: https://apple.co/3xrDPra
Nook: https://bit.ly/3rX1VYE
Waterstones: https://bit.ly/3AIvuS0
Foyles: https://bit.ly/3ALnwqW
Many thanks to Sandy for taking part and sharing her wonderful pictures of Sydney. I was lucky enough to visit Sydney in 2018 and reading this post brought back some very happy memories. (Also very lovely to see the Three Sisters in full colour – they were surrounded in mist on our trip to the Blue Mountains!)