The miles are stacking up as we travel cross-country on our virtual travels, seeking out those inspirational book locations. This week Canadian author Melanie Robertson-King explains her unique and very personal reason for choosing Scotland as the setting for her debut novel.
I've noticed you've had some people choose Scotland as their location. Of course, that was my go-to as well, but I'm willing to wager my reason and connection to Scotland hasn't been featured on your blog.
My father was born in the heart of Aberdeenshire between the towns of Insch (a Royal Borough no less) and Huntly in the parish of Kennethmont. He came to Canada as a British Home Child through the auspices of The Orphan Homes of Scotland after being raised there since his admission in 1917. I first visited both locations in 1993 and stayed at a farmhouse B&B in the Kennethmont area.
It was during this first visit that the seeds were sown, and ideas began to percolate. I changed the names of some of the towns/villages and the stately home to "protect the guilty." LOL. Seriously, I knew the area well but giving people their privacy was the prudent thing to do. Insch became Duninsch – fitting since Dunnideer, and its hillfort overlooks the town. Kennethmont became Kendonald. Culsalmond became Williamsmuir, although it didn't come into its own until the second book in the series. The farm's name where my family lived in my novel and worked (actual name shall remain nameless) became Gordonsfield. And Wardhouse became Weetshill. The reason behind that is my father was born at Weets in Kennethmont parish, and some gazetteers referred to it as Weets, Wardhouse by Insch.
I deemed that other locations were far enough from the heart of the story that they could retain their identities (Huntly, Aberdeen City and Ladysbridge Asylum).
I'm not sure if it was the spooky ruins of Wardhouse mansion that started things, or maybe even the ghostly-looking trees on the road to the Picardy Stone. It was one of the two. There is a stone circle atop the hill at the farmhouse B&B, but I didn't visit it on that first trip. But I did at least once before I started writing my debut novel and many times since.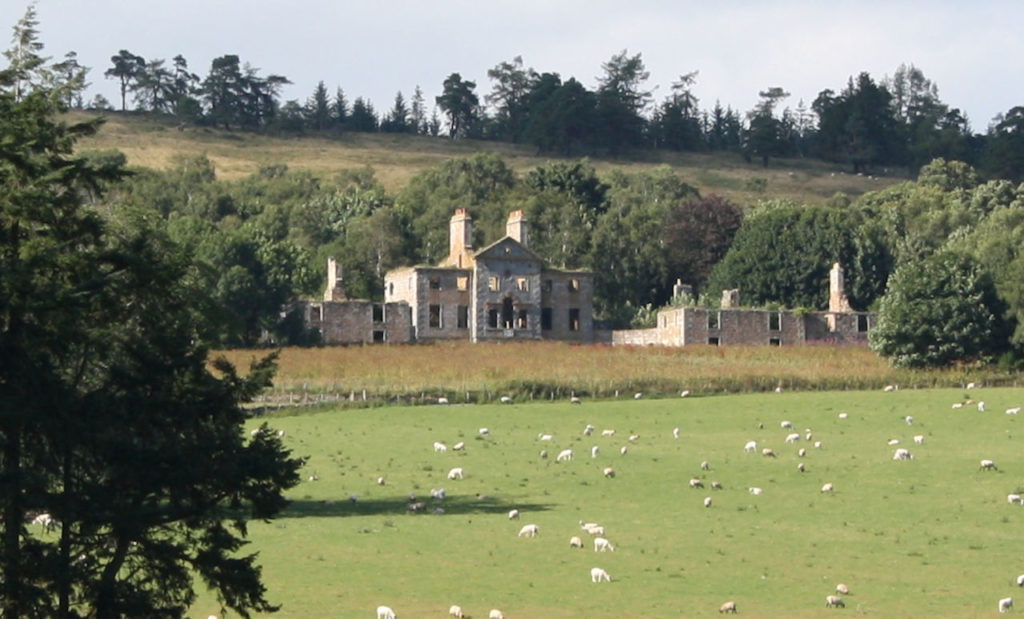 I took this photo of Wardhouse mansion from the main road between Insch and Kennethmont in 2013. By this time, work on restoration had begun. At least removing the trees that were growing up inside this roofless hulk. I didn't find out until years later that we could drive up there and wander around. You've got to love the Right to Roam. It wasn't until September 2015, I got up close and personal with Wardhouse mansion, and I'm thrilled I did.
Isn't it gorgeous? This photo graces the cover of the second book in the series. Not, only that but my grandfather was a tenant farmer for the Laird of Wardhouse. Pretty cool, eh?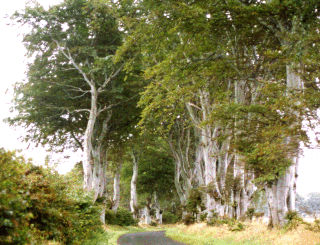 The ghostly trees. Imagine seeing these on a moonlit night, the wind rasping through the leafy canopy. Send a shiver down your spine?
And let's not forget the stone circle and the views from it. You can see Wardhouse mansion, the Ardmore distillery and of course, the farmhouse, barns and other outbuildings from it.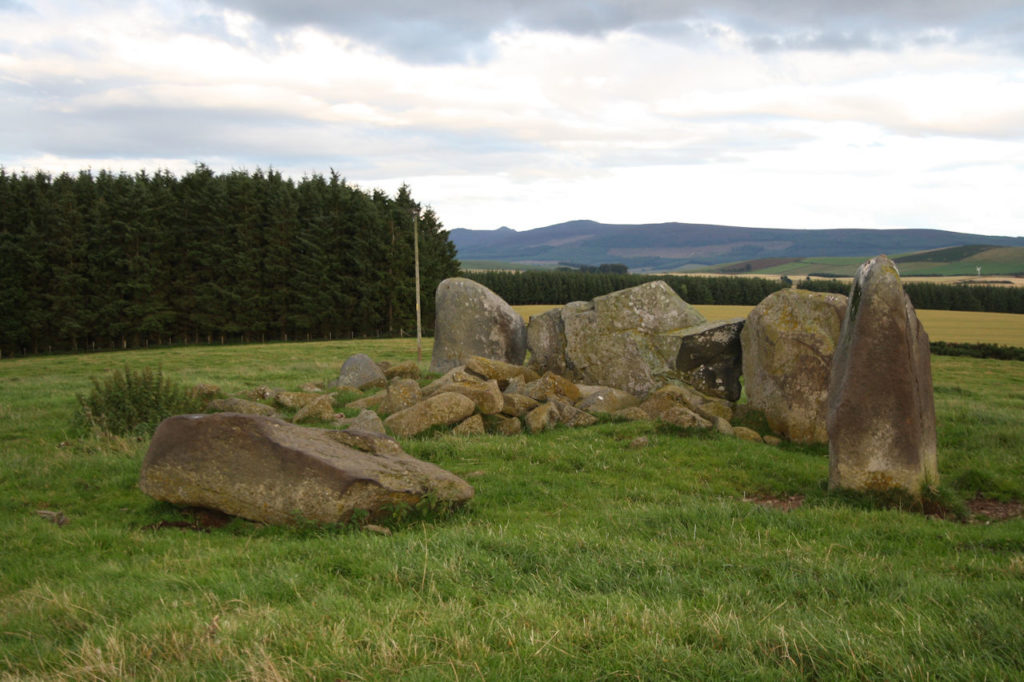 As a side note, I see faces in these stones. Once you see them, you can't unsee them. 🙂
With all this going for it, plus my familial link to the area, is it any wonder I chose Scotland as the setting for my debut novel?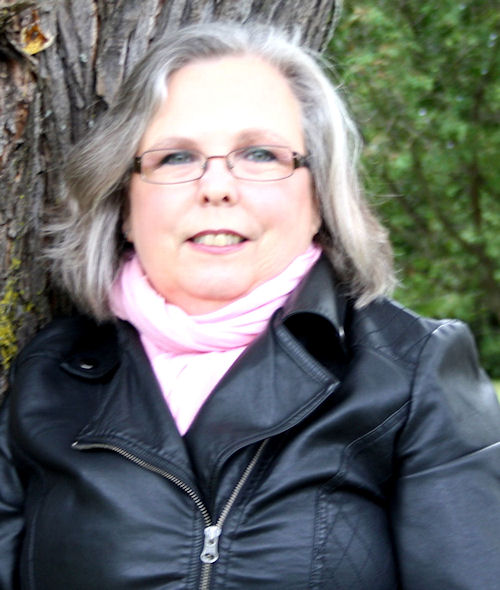 About Melanie Robertson-King
Melanie Robertson-King has always been a fan of the written word. Growing up as an only child, her face was almost always buried in a book from the time she could read. Her father was one of the thousands of Home Children sent to Canada through the auspices of The Orphan Homes of Scotland, and she has been fortunate to be able to visit her father's homeland many times and even met the Princess Royal (Princess Anne) at the orphanage where he was raised.
Follow Melanie at these links:
Website: https://melanierobertson-king.com
Celtic Connexions Blog: https://melanierobertson-king.com/wp02/
Facebook Author Page: https://www.facebook.com/MelanieRobertsonKingAuthor/
Twitter: @RobertsoKing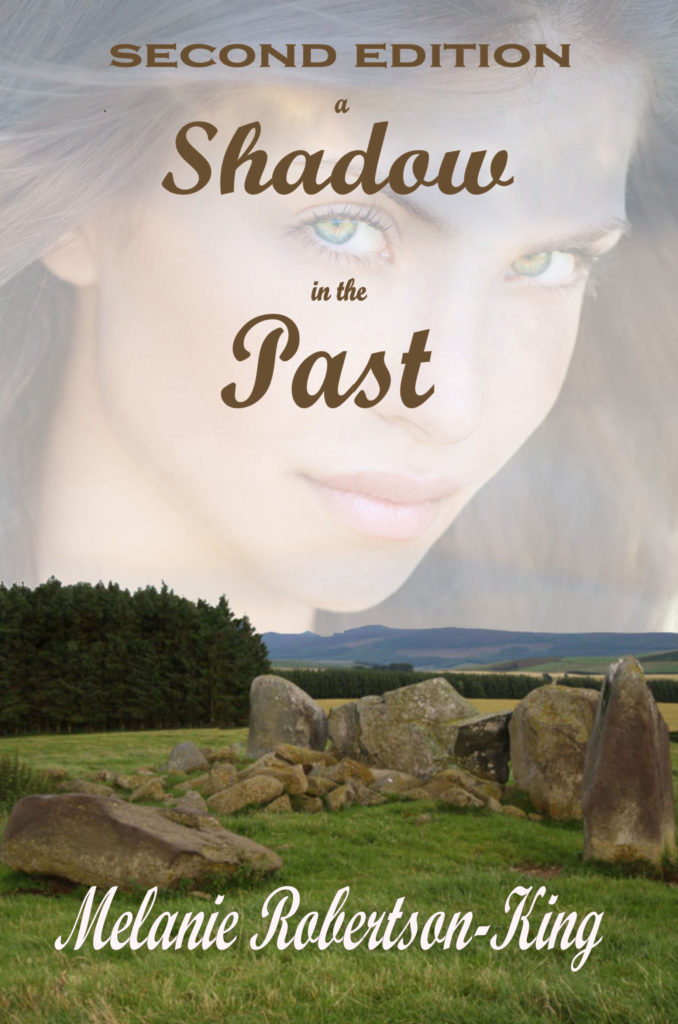 A Shadow in the Past – Blurb
When a contemporary teen is transported back in time to the Victorian era, she becomes A Shadow in the Past…

Nineteen-year-old Sarah Shand finds herself in Victorian Era Aberdeenshire, Scotland and has no idea how she got there. Her last memory is of being at the stone circle on the family farm in the year 2010.

Despite having difficulty coming to terms with her situation, Sarah quickly learns she must keep her true identity a secret. Still, she feels stifled by the Victorians' confining social practices, including arranged marriages between wealthy and influential families, and confronts them head only to suffer the consequences.

When Sarah realizes she has fallen in love with the handsome Laird of Weetshill, she faces an agonizing decision. Does she try to find her way back to 2010 or remain in the past with the man she loves?
https://books2read.com/shadowinpast
Many thanks to Melanie for taking part.