After my last post celebrating the highs and lows of my first year as published author, I promised myself I would tackle self-promotion with new gusto. I'd get on and finish my WIP. I'd spend more time being jolly on social media. Have I done that? No, once again that old spoilsport 'life' has got in the way.
I only have room for so many worries and domestic/family niggles take precedence. All things 'writerly' have currently taken a backseat. There's more important things in life than stressing about word counts and Facebook likes. However, last week we packed up our troubles and set off on a long promised trip to the north of England – which was to culminate in York, where I had been invited to attend the Romantic Novelists' Association Afternoon Tea to celebrate 'graduation' from the New Writers Scheme.
The New Writers' Scheme is a wonderful thing – aspiring writers can join the RNA and take advantage of all the benefits of the association. More importantly, they can have their potential book manuscripts assessed and critiqued by experienced authors. When I joined back in 2016, I already had one manuscript complete and a second under way. During my time in the NWS I was lucky enough to submit three different manuscripts for critique, two of which have now been published. Authors who become published during their time in the NWS are nominated for the Joan Hessayon Award, sponsored by Dr Hessayon of the gardening books fame. His wife Joan was a romantic novelist.
So our trip north already had a literary connection, but more by luck than design it turned into a literary feast! We arrived at our first stop Warwick Castle in record time; after a quick whizz around the ramparts (Mr T and I are seasoned speed-tourists) we realised the day was still young enough to pop over to Stratford on Avon for a peep at Anne Hathaway's cottage and then on to William Shakespeare's birth place.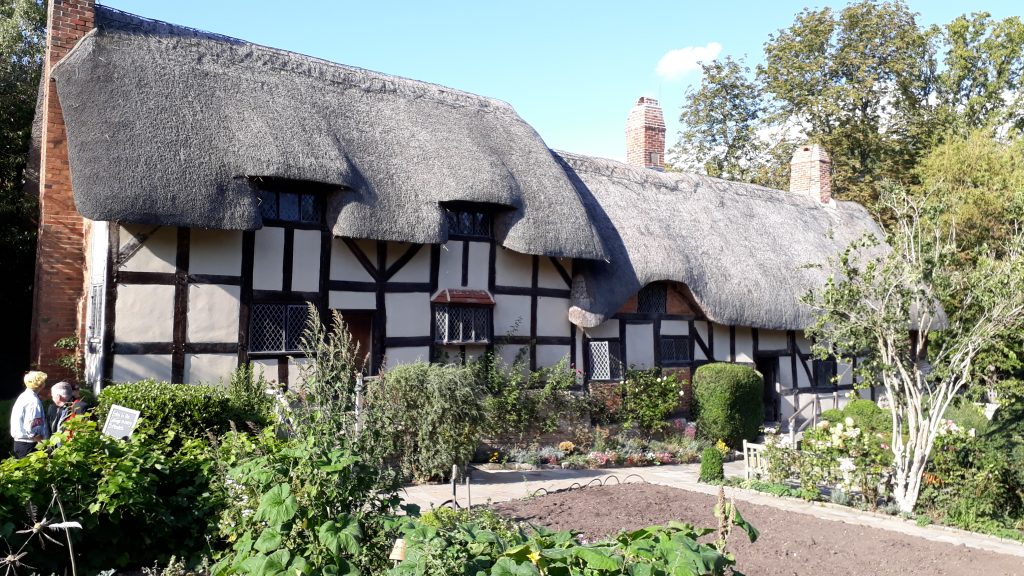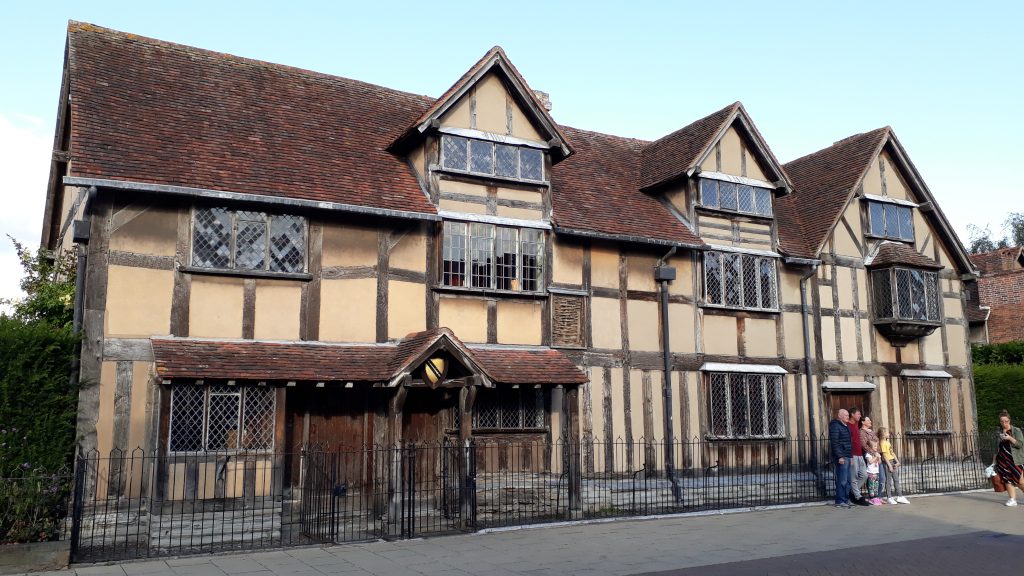 It was all very inspiring – as was dinner at the Spanish restaurant I'd booked that evening in Warwick purely on the basis of its Trip Advisor reviews. I've bought books on Amazon purely because of their wonderful 5 star reviews and have seriously questioned whether I'm reading the same novel. Not in this case – the food at Tasca Dali was outstanding, as was the service – and the best bit, it was a set menu. Takes all the stress away from the what shall we eat tonight dilemma. If you're ever in Warwick, check it out https://www.tascadali.com/
From Warwick we headed north west to Blackpool mainly because we'd never been and we thought it would be fun.  It lived up to all our expectations so we quickly moved on. Having taken the slight detour I realised we were now close to Morcambe – home to the Midland Hotel. I'd come across the Midland Hotel during my research into art deco restoration projects for The Theatre of Dreams – so it was quite exciting to see the building in the flesh.  A lot bigger than my fictional pavilion but it does have a prime spot on the seafront and is a very impressive tribute to 1930s architecture.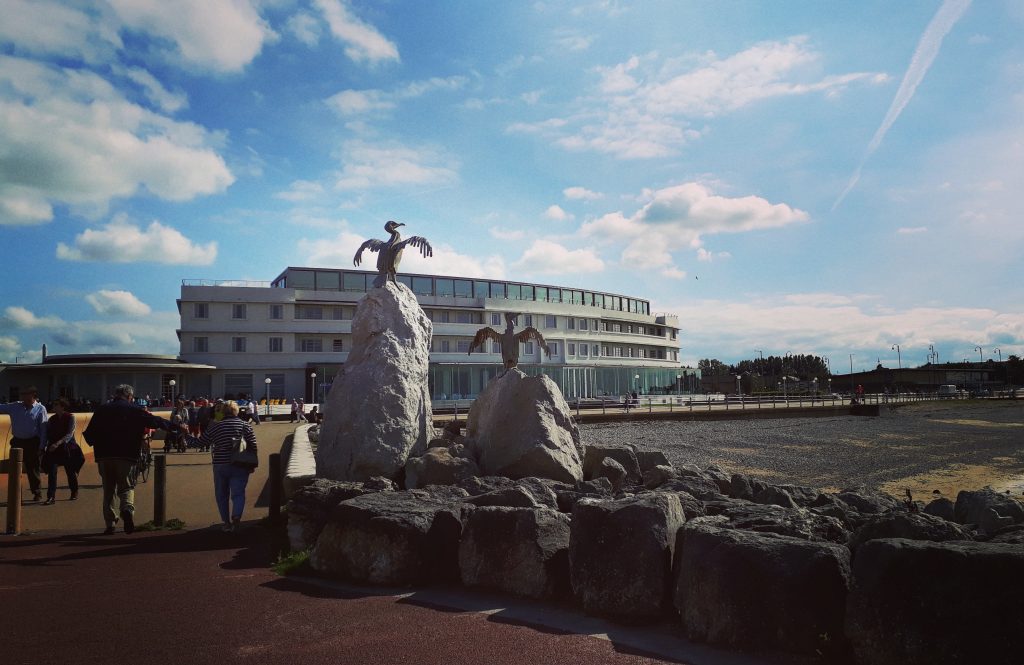 From Morcambe we headed to Bowness-on-Windermere, our base for the next four days. I'm a hardened southerner and love living on the sunny south coast, but I could see myself becoming a northern convert. The scenery is stunning. There's drama around every corner – glass lakes, craggy fells shrouded in clouds, and lush green fields dotted with sheep. We visited Beatrix Potter's home at Hill Top. We viewed the gloomy rooms where she wrote her books (no kitchen – Beatrix was too posh to cook and had her meals delivered to her by the farmer's wife next door – every writer's dream!) and strolled through the vegetable patch in search of Peter Rabbit.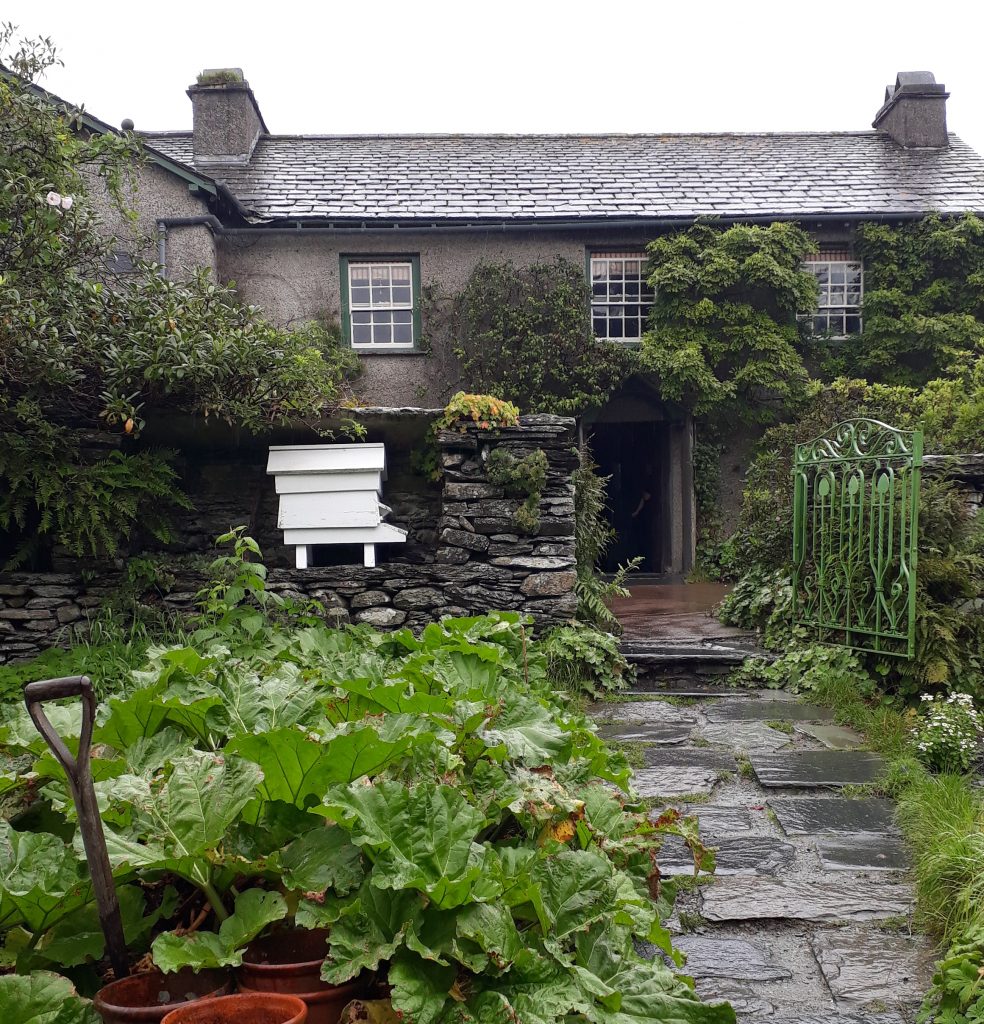 We visited Grasmere, where the poet Wordsworth famously wandered as lonely as a cloud amongst the daffodils. It was a wrong time of year for daffodils and the clouds – and crowds – were out in force so not quite the tranquil spot of Wordsworth's time, but easy to see why he felt so poetic.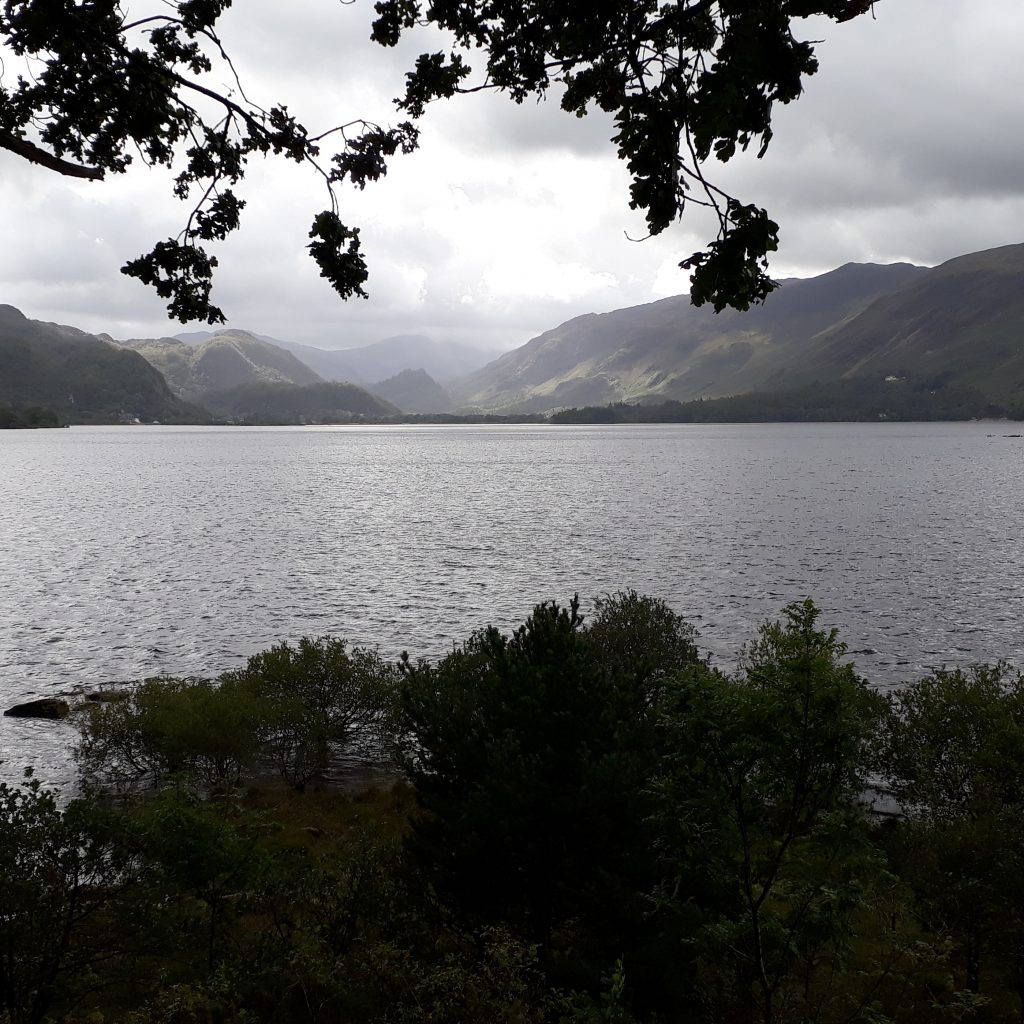 With the Lake District sort of ticked off we headed across the Pennines into Yorkshire and Whitby. If you are a fan of vampires, you'll know that this is where Bram Stoker's Dracula first came ashore. From Whitby we headed down to the beautiful Robin Hood's Bay and Scarborough before finally arriving in York – and the RNA Tea.
The York Tea was my first RNA event and I sincerely hope it won't be my last. It was a pleasure to meet so many 'friends' I'd so far only encountered on Facebook, fellow new writer scheme graduates and also to catch up with Crooked Cat authors John Jackson (the event organiser), Sue Barnard and Lynn Forth.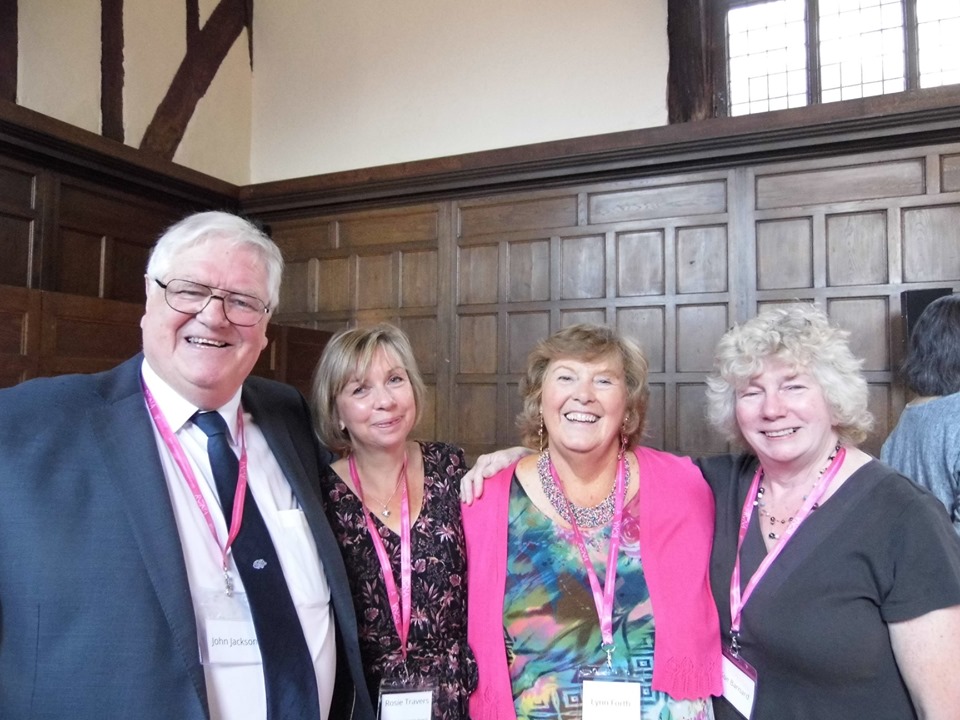 I didn't win the ultimate prize of the Joan Hessayon Award, but as Alison May, the chairman of the RNA, pointed out, to become published in today's fiction market is no mean feat and an achievement worth celebrating in itself.   It was the perfect end to our fabulous trip north.
We will be back!