I think most writers are natural-born eavesdroppers, curious nosey-parkers with enquiring minds. Like squirrels hoarding nuts for the winter, we store snippets of overheard conversations or amusing anecdotes to transform and embellish into something far more intriguing.  So, imagine working as a small town journalist – the stories you could tell! This week I am joined by Joan Livingstone who talks about how her former job influences her writing.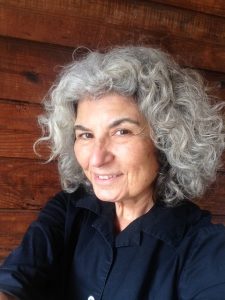 How Journalism Shaped My Fiction
Isabel Long, the protagonist of my new mystery, Redneck's Revenge, was a former long-time journalist before she became a private investigator. So was I although I didn't become a P.I. I write about one.
Redneck's Revenge is the second in my Isabel Long mystery series. The first was Chasing the Case, which was released last spring.
Both books are set in the small, rural hilltowns of Western Massachusetts, where I got my start in the newspaper biz. I was hired as a correspondent — paid by the inch — to cover the hilltown where I lived, Worthington, Massachusetts, population 1,200.
I had no previous experience, but that didn't seem to matter to the editor who hired me. The experience grew into a 30-year career that ended after I was the managing editor of an award-winning newspaper in New Mexico, The Taos News.
But back to the start, I reported first on Worthington and eventually I covered several towns, plus did regional stories. I loved breaking a news story and getting to know what people did. I went to town meetings and covered what interested the community from truck pulls to school events to country fairs. I covered fires and what little crime there was. I did profiles. A few of my stories went national. I even went to the White House.
One of the greatest benefits was listening to the way people talked and writing it down. I believe it has paid off with realistic dialogue in my fiction.
It also gave me insight into how people behave, and certainly I had a total immersion into the hilltowns of Western Massachusetts, which I use as a setting for much of my fiction.
By the way, since Isabel snagged a bunch of cold case files from her newspaper, it was an opportunity for me to write news stories again — although for made-up subjects.
Here's the start of one with the headline: Caulfield man dies in house fire.
CAULFIELD — A Caulfield man died when his house burned to the ground in an overnight fire discovered by his daughter Wednesday morning.
Officials are investigating the blaze that killed Chester "Chet" A. Waters IV, 69, who ran a junkyard and a vehicle repair shop on his Maple Ridge Road property located on one of the town's back roads.
Caulfield Fire Chief Roger Dickerson said no one called in the blaze because of the home's remote location and the time the fire apparently broke out. He said Annette Waters found her father's body when she arrived to work in his garage.
Back to Isabel, who also covered the hilltowns of Western Massachusetts until, like me, she moved up to being an editor. She lost her job managing a newspaper when it went corporate. (To set the record straight, that didn't happen to me.) In Chasing the Case, Isabel decided to revisit her first big story as a rookie reporter — when a woman went missing 28 years earlier from the fictional town of Conwell.
She relies on the skills she used as a journalist for that case and the one she has in Redneck's Revenge, especially since it takes her to an unfamiliar town and group of people.
So what skills would Isabel find transferable? Certainly, breaking down the elements of a story and figuring out who to contact. Good interview skills are a must. Developing a network of sources for tips is another. And she's got to be good kind of nosy.
Here I'll let Isabel explain. She and her 'Watson' — her 92-year-old mother who lives with her — have just finished meeting with Annette Waters who wants to hire Isabel to find out how her father, Chet Waters, died. The cops say he was passed-out drunk when his house burned to the ground. Annette says he was murdered.
"What's your gut feeling?" I ask my mother when we're done.
"Gut feeling? There's definitely something there. But I'm not sure what it is at this point."
"I agree. But even though this happened only three years ago, it's gonna be harder to crack this case. I don't know anybody here."
"What did you do when you had to report on a story in a place where you didn't know anybody?"
"I followed the leads I had. One person led me to another. Yeah, yeah, I hear you. I should do the same for this one. Well, I have Annette to start me off."
And there are times when a journalist has to be a bit brave. For Isabel, that means talking with somebody who has something to hide — like maybe murdering another person. By the way, she's really good at that.
Joan Livingston Bio
Joan Livingston is the author of novels for adult and young readers. Redneck's Revenge, published by Crooked Cat Books, is the second in the mystery series featuring Isabel Long, a longtime journalist who becomes an amateur P.I. The first is Chasing the Case.
An award-winning journalist, she started as a reporter covering the hilltowns of Western Massachusetts. She was an editor, columnist, and most recently the managing editor of The Taos News, which won numerous state and national awards during her tenure.
After eleven years in Northern New Mexico, she returned to rural Western Massachusetts, which is the setting of much of her adult fiction, including the Isabel Long series.
Joan Livingston on social media:
Website: www.joanlivingston.net.
Facebook: www.facebook.com/JoanLivingstonAuthor/
Twitter: @joanlivingston
Instagram: www.Instagram.com/JoanLivingston_Author
Goodreads: www.Goodreads.com/Joan_Livingston
Book links to Chasing the Case and Redneck's Revenge:
http://mybook.to/chasingthecase
http://mybook.to/rednecksrevenge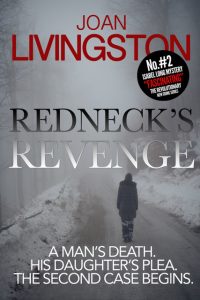 ISABEL LONG'S SECOND CRIME MYSTERY
REDNECK'S REVENGE
Her next case. She's in it for good.
Isabel Long is in a funk months after solving her first case. Her relationship with the Rooster Bar's owner is over. Then cops say she must work for a licensed P.I. before working solo.
Encouraged by her Watson — her 92-year-old mother — Isabel snaps out of it by hooking up with a P.I. and finding a new case.
The official ruling is Chet Waters, an ornery so-and-so, was passed out when his house caught fire. His daughter, who inherited the junkyard, believes he was murdered. Topping the list of suspects are dangerous drug-dealing brothers, a rival junkyard owner, and an ex-husband.
Could the man's death simply be a case of redneck's revenge? Isabel is about to find out.