This week I'm meeting up with writer Rosie Dean. Rosie lives in one of my favourite places, the Isle of Wight, but for our author chat we've hopped over to one of her favourite places, sunny Andalucia, and a sea-front cafe, where we're sat under a parasol, sharing our love of writing, and observing potential new characters wander by…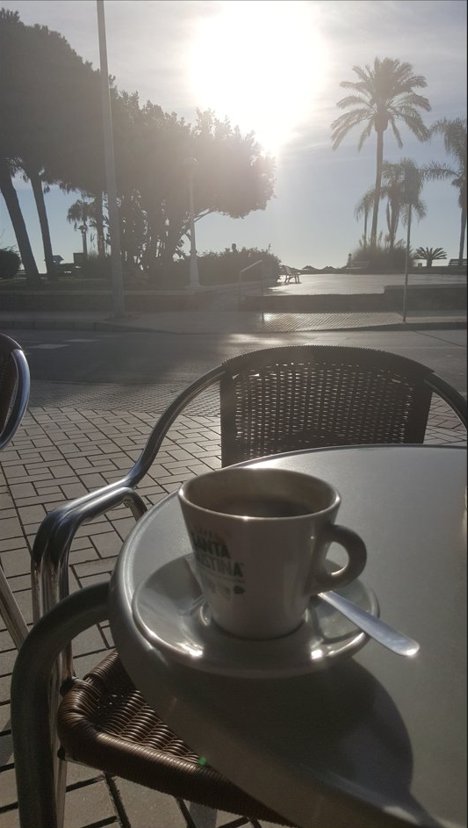 Hi Rosie and welcome to my blog.
What's your latest WIP called and what is it about?
The working title is Zoe's Other Life. Zoe, on the cusp of a new life seriously screws up when she does something totally out of character – but which ultimately leads to a more fulfilling life.

What part of the writing process do you enjoy the most?
When a scene is playing out in my head and my fingers are almost falling over themselves to type it into the manuscript. A little while later, I have two or three thousand words I'm really pleased with. I LOVE it when that happens.
Where do you do your writing?
I have no fixed abode for my writing. I write best in a café or on a park bench somewhere – even if there's noise going on around me, I can zone out and write. I'm also really productive if I go on a writing retreat – a delicious indulgence.
The trouble with writing at home is that, for one as ill-disciplined as myself, gardening, laundry, baking and other distractions peck at my head.
That's interesting, for me it would be the other way round. I'd be far too distracted writing anywhere but my office at home!
How many unfinished novels have you got on your laptop/in your notebooks? 
 Five – three of which are Young Adult novels.  
How do you come up with names for your characters?
Sometimes I hear a name which immediately suggests a character type to me, and squirrel it away for future use.
I try to have characters whose names begin with different letters; I find books are confusing if several characters' names begin with the same letter. I think it's important for each individual to have a distinctive name. I search the internet for baby names popular during the imagined birth year of the character, so as not to pick one that would be anachronistic.
If you could pick one character from your books to meet in real life, who would it be and why?
Ooh, tricky…Some of my secondary characters – especially the eccentric women – really appeal to me. In Millie's Game Plan, I loved writing Vonnie Marshal, who had seen better days but still fancied herself as a glamour model. Then there's Carla Spielman in Toni's Blind Date, a middle-aged American health and fitness guru. I've always had a soft spot for sassy older women, who don't give a fig what other people think. We could learn a lot from them!
Hollywood comes calling and you're offered big bucks for film rights to one of your books, but you have absolutely NO SAY in how it's adapted. Do you sign on the dotted line?
Call me shallow but…hell, yeah!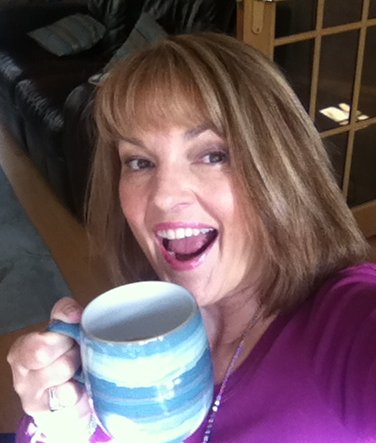 About Rosie Dean
I've been writing stories and plays since I was big enough to type. After studying ceramic design and gaining a 'degree in crockery' as the man in my life calls it, I became an Art & Pottery teacher. Seven years later, I moved into corporate world, writing training courses and marketing copy until the lure of being a full-time writer became irresistible.
My passion is to write entertaining love stories that can make a reader chuckle, laugh out loud or, occasionally, feel a lump in the throat. Most of all, I love developing the characters who inhabit my stories – eccentricities and screwball scenarios pop up in all my work. Some of these characters have four legs – because animals offer an interesting counterpoint to human dramas.
I live on the Isle of Wight, and can see the sea from my writing den.
Website/blog www.rosie-dean.com
Facebook www.facebook.com/RosieDeanWriter
Twitter http://twitter.com/RosieDeanAuthor
Goodreads www.goodreads.com/RosieDean
Amazon (Author Page) http://www.amazon.com/Rosie-Dean/e/B00GML9CU0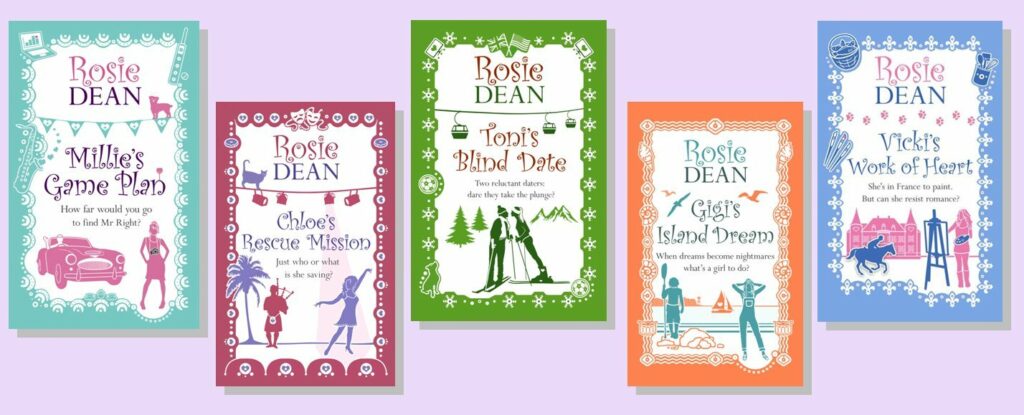 Many thanks to Rosie for inviting me over to Andalucia!