Over the next few weeks I'm going to be featuring posts from author friends sharing the inspiration behind their books. I'm going to start off the series by talking about The Puzzle of Pine Bay.
Writers' minds are like sponges, we soak things up subconsciously and then years later out it comes. If you've already read The Puzzle of Pine Bay, or at least the blurb, you'll know that some of the plot revolves around a holiday camp. Way back in the very hot summer of 1976 we had a family holiday in the Isle of Wight, at a holiday camp, and the memories of that holiday, and that camp, have stayed with me ever since.
Searching through my mum's old photograph albums I came up with a few pics from that holiday, not all of which are fit for public viewing. Here's my parents posing very happily with a large bottle of navy rum (why?) and another of our wonderful upmarket chalet. Sadly I can't publish the one pic we have of the camp's entertainment compere because my sister would never forgive me (but if you saw it, you would know where I found my inspiration for a certain character in the book!)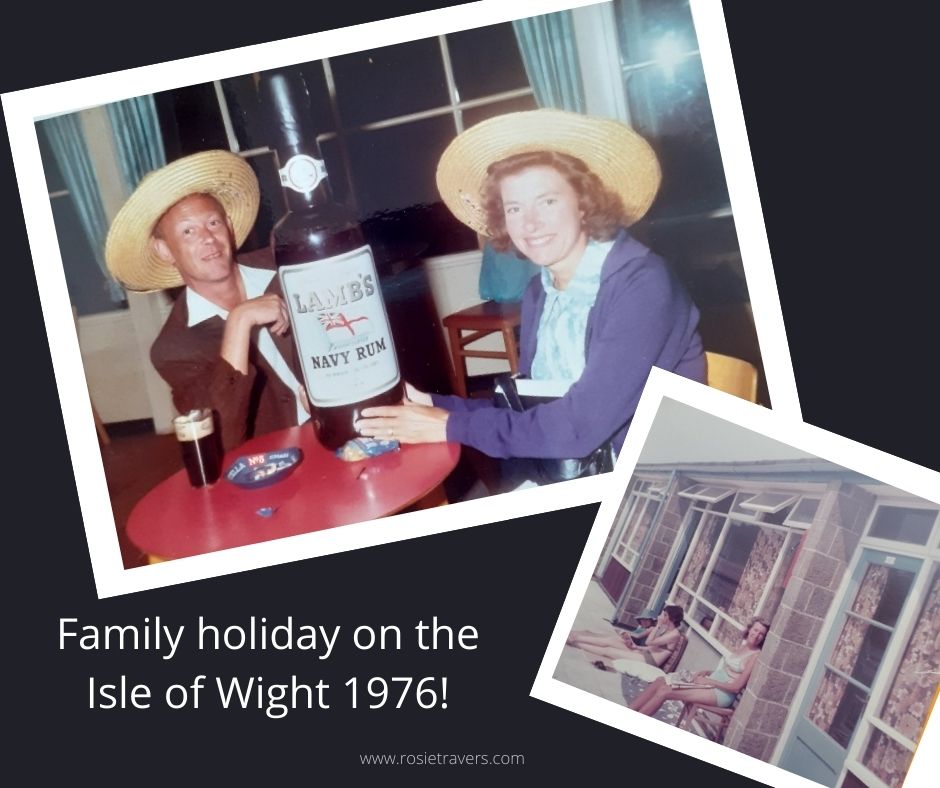 However, the "puzzle" Eliza sets out to solve takes her back to the mid-1990s as opposed to the 1970s, and I have to assume the entertainment, and the accommodation was a little more sophisticated by then. Today, I think the old Hi-de-Hi image of holiday parks has long gone (or at least I hope it has!)
The sub-plot of Eliza's house renovation is also based on my own experiences. Eliza has taken on a challenge, and anyone who has moved house as many times as I had will have run into the same old problems of finding tradespeople to carry out necessary repairs. I also know that people do tend to leave items behind when they move out – whether out of sheer laziness, or simple forgetfulness! I'm guilty as charged! But as for Kyle, the boy next door, he's definitely a total figment of my imagination (or wishful thinking…) I have to admit, though, I am addicted to garden makeover programmes.
When it comes to the missing magician – I wanted to create an enigmatic character who weaved his magic on and off the stage. A talented illusionist or a charlatan? I hope readers will find him in intriguing!
As for the setting – with a coastline like this, who wouldn't be inspired by the wonderful Isle of Wight? I'm a sucker for the seaside and the island's economy is embedded in tourism. There's plenty of material there for several books!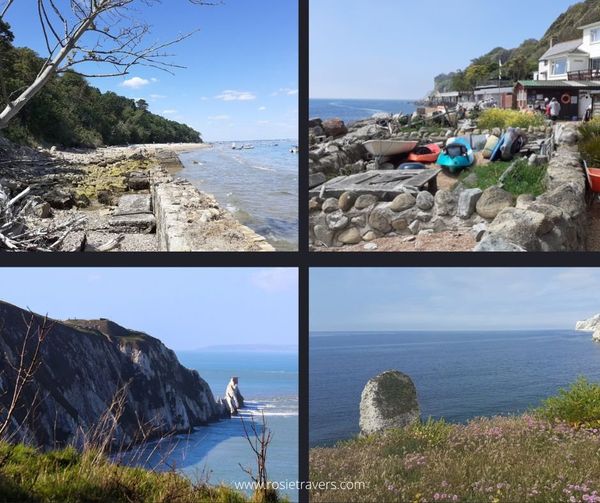 The Puzzle of Pine Bay launched yesterday and is available at the bargain price of 99p for a couple more weeks. https://amazon.co.uk/dp/B09ZV7GL7R Early reviews have been good, and I'm just going to blow my own trumpet here for a bit with some quotes from Goodreads:
"gripping and full of fab characters"
"wonderfully paced and a joy to Read"
"a wonderful book to laze in the sunshine and imagine the beauty of the Isle of Wight."
Paperbacks of Pine Bay should be out in time in fill up those Christmas stockings!