Today I'm having a chat with author Jodie Homer. I first met Jodie through the fabulous Chick Lit & Prosecco Facebook Group which is a wonderful meeting place for writers and readers of romantic fiction. I'm catching up with Jodie in her local coffee shop, The Dark Horse, in Solihull.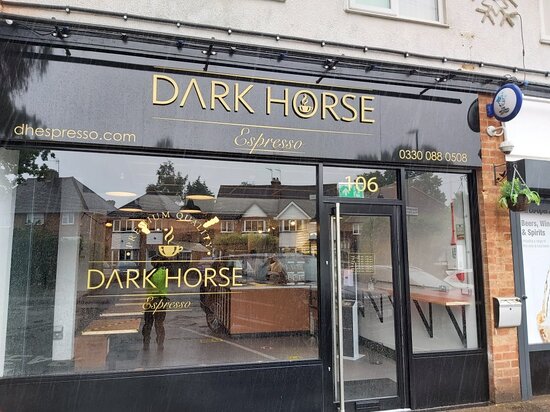 Hi Jodie, thanks for inviting me to Solihull. What's your new book called and what is it about?
Married By Thirty is a book all about second chances. My main characters make a marriage pact when they are teenagers. Freya leaves town only to return all these years later so there's a will they won't they going on. There's also someone else in the house that only Freya can see and while Freya and James get closer they have to find out all about this person in the house and who are they.
What part of the writing process do you enjoy the most?
The first draft. I know that sounds really strange but I call it a brain fart on paper because you don't even have to write sentences really with a first draft. It's just an idea of a story and no one judges you for first drafts because they are just the idea going down on paper.
Where do you do your writing?
I am actually really boring. We have a two seater sofa and I sit next to the coffee table with my drink and my laptop and I write. I wish I had a cool studio or office to write but I don't get a lot of time to do my writing.
I know you have a young family so I'm amazed you have any time to write at all! What inspired you to first put pen to paper, or fingers to the keyboard, and start writing novels?
I've always wanted to write but when I first joined Chick Lit and Prosecco I made friends with loads of authors and they all told me to go for it. I also watched Facebook Lives of them explaining how to write and the different ways to write and it definitely made me think I could do this too.
How many unfinished novels have you got on your laptop/in your notebooks?
I have one unfinished novel on my laptop and that's only because I've only just started it. I've been good at actually finishing them. I actually keep thinking I have no more ideas in me and then the words will flow and another first draft comes out.
If you could pick one character from your books to meet in real life, who would it be and why?
Annie from A Magical Christmas on the Isle of Skye. She would be so much fun to have on a night out. She was actually really fun to write as well.
In a dystopian future you're only allowed to keep one book from all the books on the shelves in your house. Which one would you choose?
I think it would have to be the first Shopaholic book by Sophie Kinsella but I also love her standalones so I would maybe have to close my eyes and just choose one of them, otherwise it would be so hard to choose.
I'm a huge fan of Sophie Kinsella too. I think the Shopaholic series has influenced many romcom writers over the years and reading about Becky Brandon/Bloomwood would certainly keep a smile on my face in a grim dystopian world!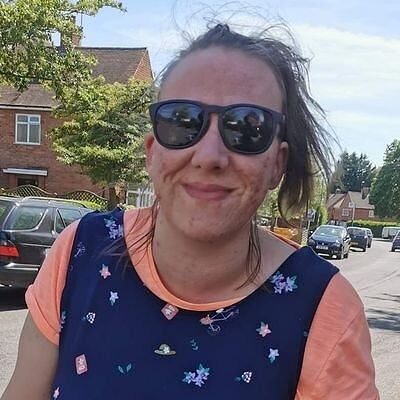 About Jodie
Jodie lives in a small village in Solihull with her husband and two children. She loves nothing more than dancing around embarrassingly to 90s music and eating mint chocolate. Jodie enjoys reading and writing books full of romance and swoon-worthy fictional men.
Married by Thirty will be released on 31 August 2023.
Buying Link https://www.amazon.co.uk/gp/product/B0BWHB7YY8/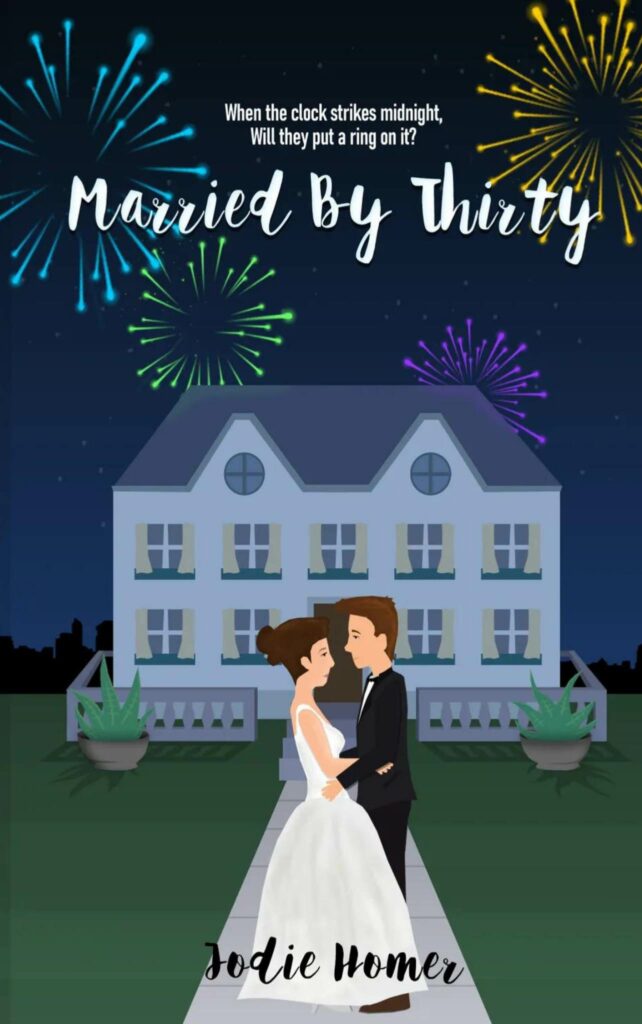 Blurb
Almost fourteen years ago, Freya and James made a pact to marry if they were both single at thirty. When Freya inherits Mulberry Manor and its rumoured ghost, she returns home and enlists James' help in figuring out the truth behind the 'haunted house'. But it's not just the house that is being a little weird. Can James and Freya figure out the mystery of Dahlia Mulberry without the spark between them setting both their lives on fire? And now they're both thirty… when the clock strikes midnight, will they really put a ring on it?
Social media links
Facebook

https://www.facebook.com/jodietheauthor

Twitter
https://twitter.com/umbrellacafe


Instagram
https://www.instagram.com/jodie_loves_books/

Goodreads
https://www.goodreads.com/author/show/21824053.Jodie_Homer?ref=nav_profile_l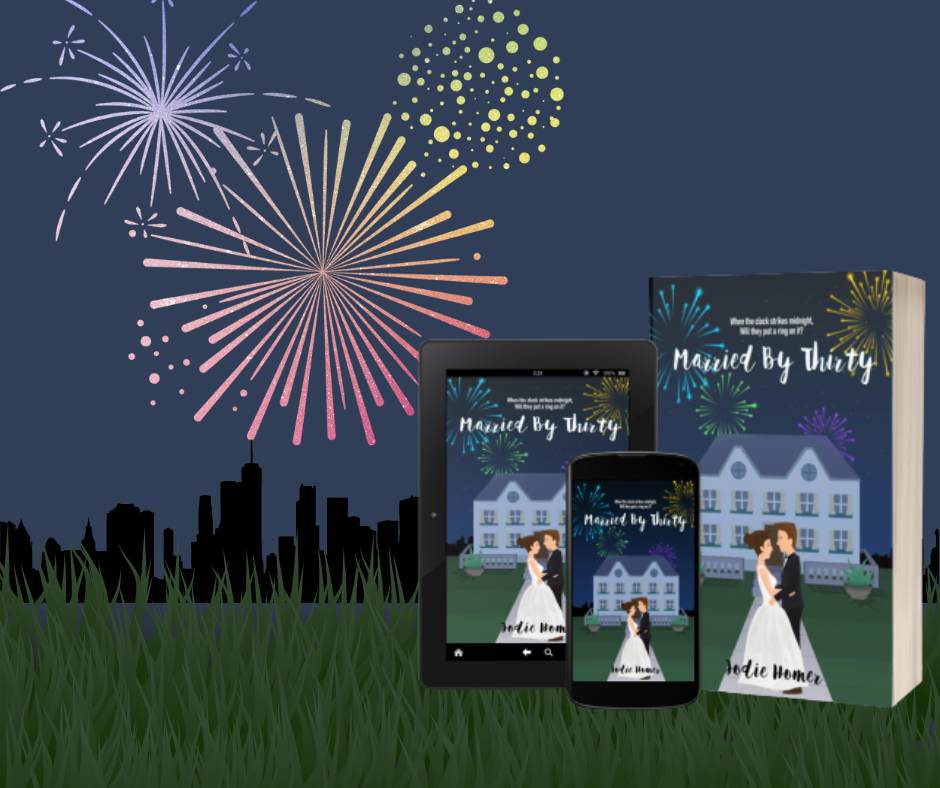 Many thanks to Jodie for taking part.
*******