As the summer draws to a close, we're paying our last visit behind the scenes. I hope readers have enjoyed these insights into how a writer's mind works. For the season finale, I'm delighted to welcome Ruby Basu with the backstory to her latest novel, The Love Arrangement.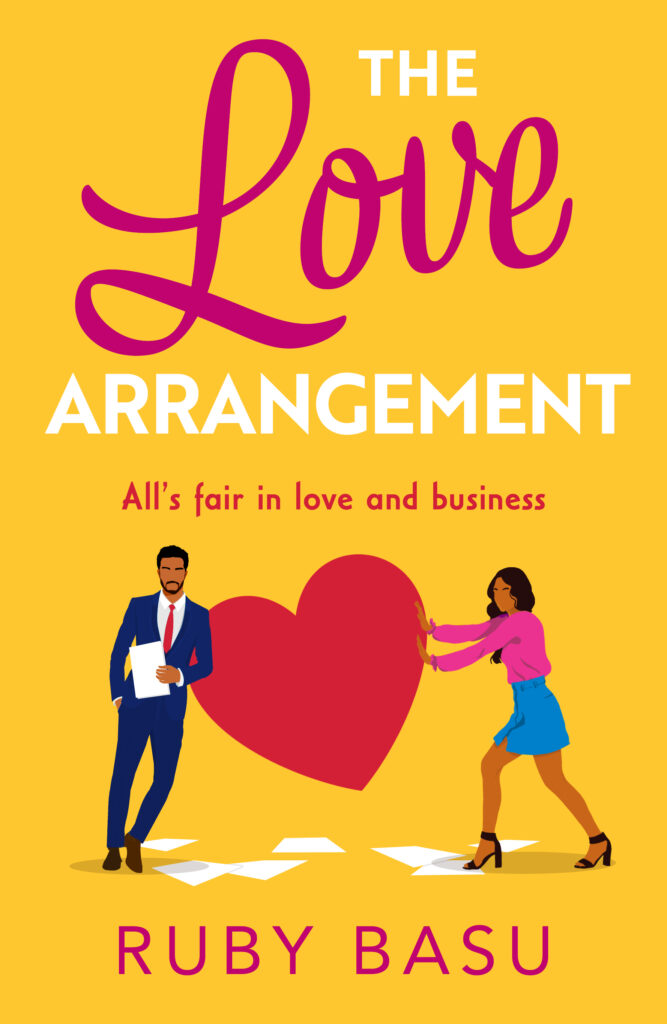 Thank you for having me on your blog and giving me the opportunity to tell you about the inspiration for my latest book, The Love Arrangement.
Like many authors, I can get ideas for books from anywhere. Something I've read, something I've heard or just an image that pops into my head – all sparking a 'what if' question which then leads to characters, plots and settings. But the process for The Love Arrangement was completely different. This story began with a trope.
I love reading or watching stories where the couple pretends to be in a relationship. The fake dating trope is often coupled with either friends-to-lovers or enemies-to-lovers and it can bring in so many other tropes like the forced proximity or only one bed. There's so much to love about it. I really wanted to write a book based on a fake relationship.
But of course, it's not enough to have the trope. You need the plot, the conflicts and the character growth as well.
All my books feature at least one British Indian protagonist, so my mind immediately went to Indian weddings. As someone who had four wedding receptions (one in England and three in India), I wanted to reflect the vibrant, colourful, multi-day events in my book. That inevitably turned my thoughts to settings because if you're going to feature a wedding why not have a destination wedding?
As I thought about what other events my fake couple could attend as part of their arrangement, I wanted to include some British activities and what is more quintessentially British than a garden party?
Once I had these events ready, Annika and Rav's backstory, conflicts and character arcs flowed organically and the story came alive.
I'm not sure I would deliberately work from a trope to create a book again, but the development of The Love Arrangement proves that stories really can come from anywhere.
Blurb
Independent and free-spirted Annika has no plans to settle down anytime soon… if only her parents felt the same way. But when her father unexpectedly falls ill, she'll do anything to make things better. Even if it means suddenly blurting out she has a boyfriend.
The only issue is, he doesn't exist.
Then, by chance, she bumps into handsome entrepreneur Rav, and she can't believe her luck. He's single, sworn off relationships and looking for a date to attend work events with. He's the perfect solution to her troubles. Or is he?
Because there's just one slight catch – he also happens to be her childhood nemesis.
It was only ever supposed to be a simple, temporary arrangement. Nothing more. Certainly love was never part of the terms and conditions. But Annika's about to discover that some deals are made to be broken…
Buying Link: https://www.amazon.co.uk/ebook/dp/B0B3STGBKK/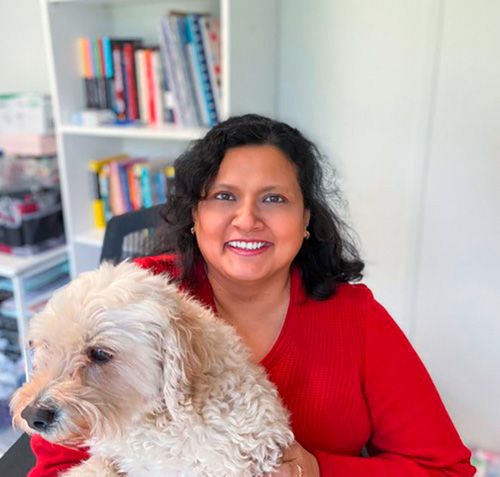 Author Bio
Ruby lives in the beautiful Chilterns with her husband, two children, and the cutest dog in the world. She worked for many years as a lawyer and policy lead in the Civil Service.
As the second of four children, Ruby connected strongly with Little Women's Jo March and was scribbling down stories from a young age. A huge fan of romantic movies, Star Wars, and Marvel, she loves creating new characters and worlds while waiting for her superpowers to develop.
She is the author of The Twelve Wishes of Christmas and Baby Surprise for the Millionaire. Her latest book, The Love Arrangement, was published in eBook on 17 August and will be out in paperback and audiobook on 13 October.
Website https://www.rubybasu.com
Twitter – @writerrb01 or @RubyBasu_Author (promo account)
Ruby Basu | Facebook
Instagram – AuthorRubyBasu
TikTok – AuthorRubyBasu
Many thanks to Ruby for taking part. A case of four weddings and a book! There must be a film adaptation in there somewhere….
Thanks to all the authors who have taken part over the summer. I'll be going quiet on the blogging front over the winter as I need to get some serious writing done!