With its dramatic and diverse landscape, Scotland has always been a popular location when it comes to art and literature. We're in for another travel treat this week as author Margaret Amatt tells us about the Scottish island which captured her imagination and provided the inspiration for her writing.
My book series, Scottish Island Escapes, is set on the glorious Hebridean Isle of Mull off the west coast of Scotland. This has been one of my favourite holiday destinations over the years and I've visited it in every season. Each visit has provided me with happy memories, gorgeous views and lots of inspiration!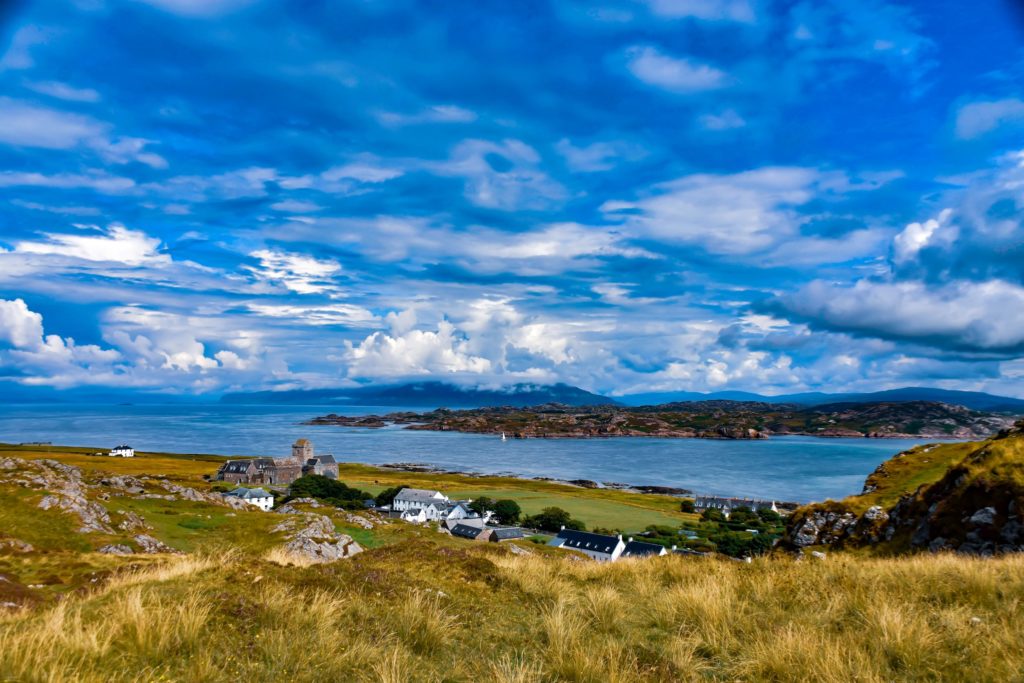 It was twenty years ago, in 2001, I first travelled to the island, just for a weekend as I was gate-crashing my sister's island-hopping trip. The two of us were young and carefree and booked a B&B for the night in a place called Fionnphort. As children we'd spent many a summer on another Scottish island, the Isle of Bute. Now, Bute is a fairly small island. You can drive around the whole thing in less than an hour. Mull is not! Mull is the fourth largest island in Britain and the roads are almost all single-track. It takes a looong time to get around. Neither my sister or I realised this and hadn't bothered to read a map! It took us over an hour to reach the B&B from the ferry, more than double the time we'd imagined.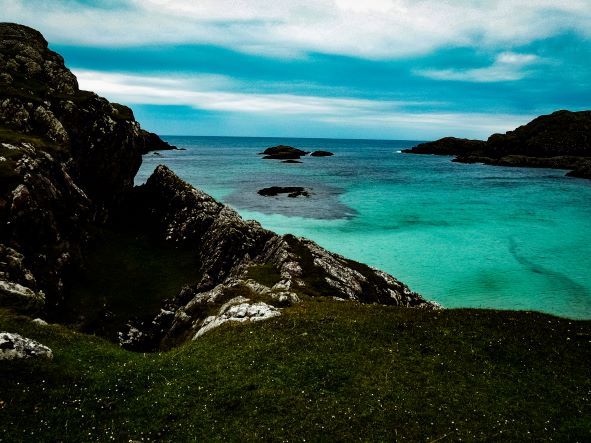 The shock of discovering just how big a place it was however vanished in the utterly jaw-dropping scenery. Around every twist on the road (and there are plenty of them!), was another view: a splendid mountain, a sparkling loch, a pretty woodland or the sea. And what a sea. All around Mull and its neighbouring Isle of Iona, the ocean is a glorious turquoise colour, sometimes resembling the Mediterranean more than Britain!
That was my first trip and I only touched on a small part of the island. I made a note to return and explore more. Since then, I've been back to the island almost every year and often more than once. I've travelled there in all weathers, including a memorable new year spent in the Island's main town of Tobermory. Mull is a photographers' paradise. There's barely a place on the island that isn't a beauty spot. Some trips, I've stopped the car every few seconds to snap pictures from the road of passing scenery I can't bear to miss!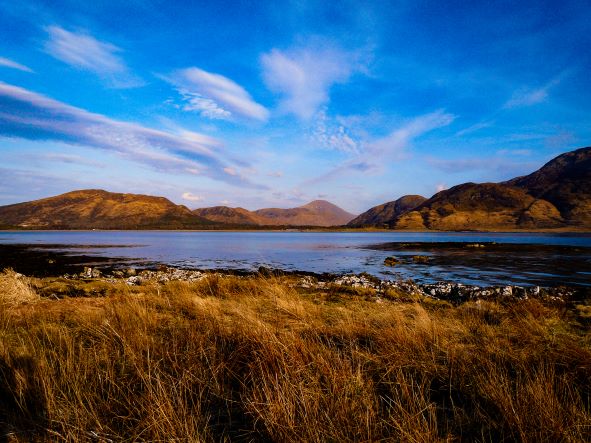 For many years, I was a closet writer and wrote only for myself. All my early work falls into that category and I wouldn't want it to be anything else. What it meant however was that when I came to publishing my books, I had already written several works. During 2019 was when the dream started coming together for real. I had a story in my head that had been with me ever since my first trip to Mull. I'd only been a gate-crasher on that trip, and when my sister carried on her tour of the islands, I took public transport back home. That trip alone included a somewhat eventful bus trip, but that's another story. Since then however, I'd wondered how someone from a totally different place would react to living on an island. I'm Scottish born and bred, so single-track roads and crazy weather don't faze me too much. But what if someone from London, say, had to go to Mull, and even worse had to use public transport? What if they, like me, hadn't investigated the size of the place, or didn't realise buses could only get you so far. The more I visited mull the more potential for stories built in my imagination.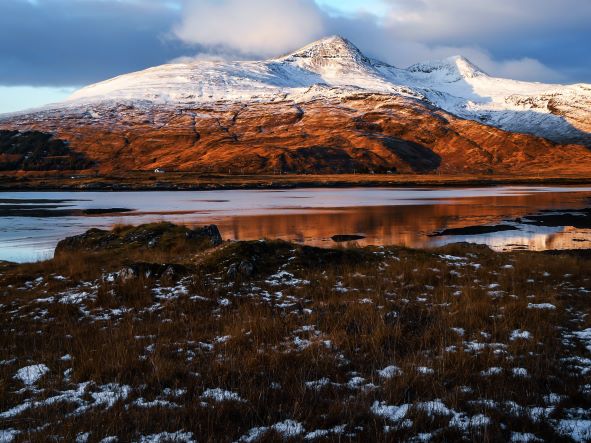 The original book I set on the island used the storyline I mentioned above, but as I wrote it, it evolved in my mind and I realised there was so much more than just one story here. I shook things up and decided to make a series of five books. The series called Scottish Island Escapes was born. There's a book for every season plus a Christmas one due out this October. The original book became book four, An Autumn Hideaway. The lead character comes to Mull seeking her estranged mother but instead she meets a grumpy and enigmatic local who isn't impressed with her lack of basic planning skills. As the story evolves, they form an unlikely bond, making it all the more difficult for her to leave when her time on the island is up. Let's hope she finds her happy ending on the gorgeous Isle of Mull with rainbows around every corner.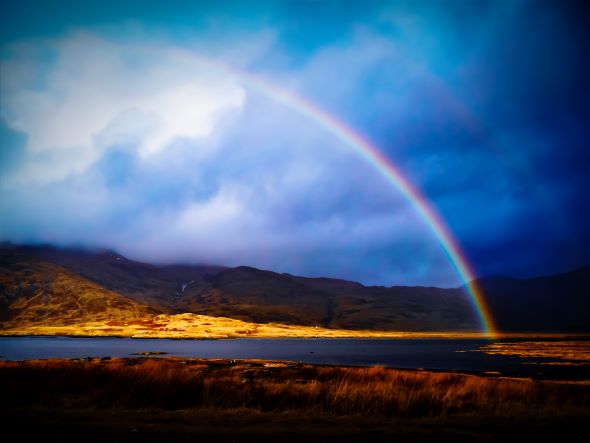 I'm planning to continue the series next year and with so much inspiration to draw from, I'll be spoiled for choice. Because it's a place so special to me, I've written in a lot of real villages, beaches and features, but invented the names of houses, hotels, farms etc. This has made a lot of my readers want to visit Mull themselves! Even my editor thinks I should be on commission from the local tourist board – an interesting idea! If you're inspired to read the series or are curious to find out more please follow this link:
www.margaretamatt.com/linktree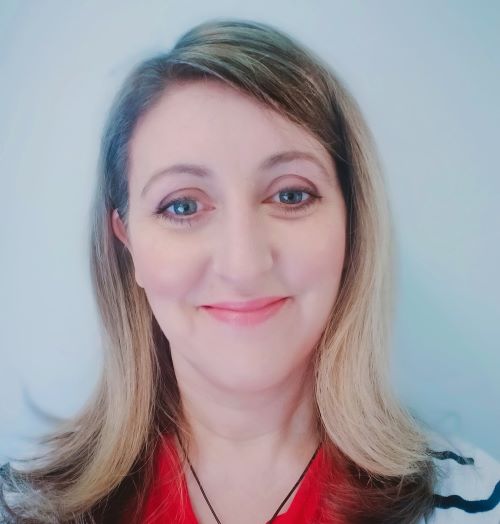 About Margaret Amatt
Margaret Amatt is a Scottish author based in Highland Perthshire. She lives with her husband and young son in a beautiful glen surrounded by woods, hills and wildlife, and close to the River Tay.
Margaret has four published books and more in the pipeline. She has also won a short story writing competition at Pitlochry Festival Theatre and had her winning piece performed live in the auditorium.
For more information please visit.
or sign up for Margaret's newsletter at:
https://www.margaretamatt.com/subscribe
Blurb for An Autumn Hideaway
She went looking for someone, but it wasn't him.
After a string of disappointments for chirpy city girl Autumn Elworthy, discovering her notoriously unstable mother has run off again is the last straw. When Autumn learns her mother's last known whereabouts was a remote Scottish Island, she makes the rash decision to go searching for her.
Taciturn islander Richard Linden has his reasons for choosing the remote Isle of Mull as home. He's on a deadline and doesn't need any complications or company. But everything changes after a chance encounter with Autumn.
Autumn chips away at Richard's reserve until his carefully constructed walls start to crumble. But Autumn's just a passing visitor and Richard has no plans to leave. Will they realise, before it's too late, that what they've been searching for isn't necessarily what's missing?
Buying link https://www.amazon.co.uk/dp/B095289PRN/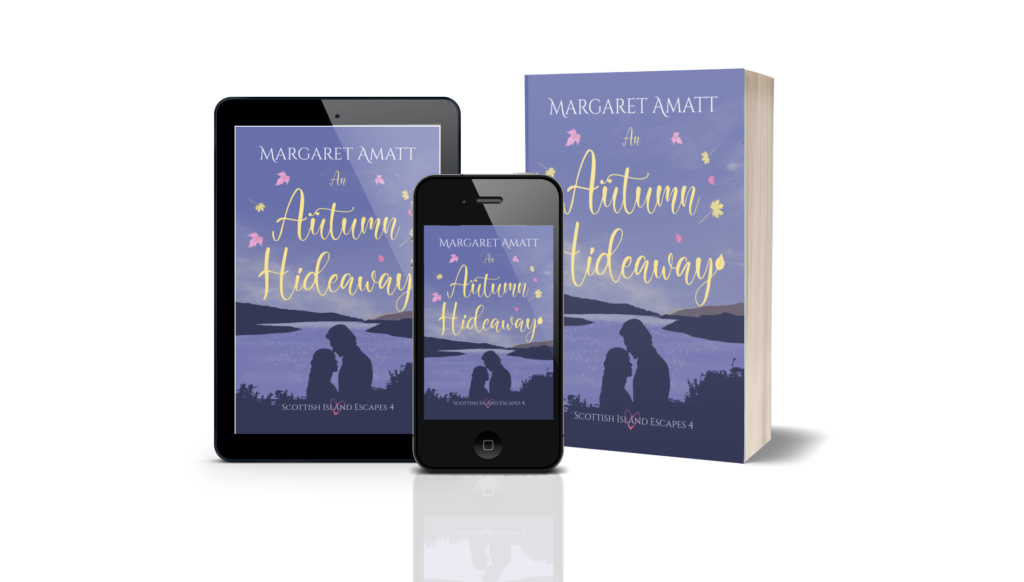 Many thanks to Margaret for taking part and sharing her gorgeous pictures. Margaret definitely should be working for the island tourist board – although I'd just like to point out that Mr T and me still have nightmares about driving around those roads in Mull after our road trip to Scotland last year!