Continuing the series, this week romantic novelist and "Yorkshire Rose" Sharon Booth chooses her five comfort reads.
The books I've chosen for my comfort reads are all books I've read many times, and will no doubt read again. I've deliberately left out my childhood favourites because, truthfully, I could easily fill this entire blog with them and there's no way I could narrow it down to five. Childhood books are the ultimate comfort read for me, and I suspect I'm far from the only person who feels that way.
So, after a lot of debate and with huge apologies to the many, many books that I've had to leave off this list, here are the five comfort reads I've selected.
The Secret Diary of Adrian Mole Aged 13 ¾ by Sue Townsend.
Honestly, I could pick five Adrian Mole books and that would be fine by me. I return to this series over and over again because no one makes me laugh like Adrian. His teenage longing for the glamorous Pandora, his hilarious relationship with beetroot-loving Bert Baxter, the endless battles with spots, his angst-ridden poetry, his dysfunctional family – it's all just priceless. Picking up this book is like being hugged. I just know that, however bad I'm feeling, this will cheer me up. And what makes it even more special is that Adrian isn't just funny. There are moments of real poignancy and perception. Adrian holds up a mirror to the society he lives in, and it's a commentary on the times that isn't always comfortable to read but is never less than truthful. I just love it.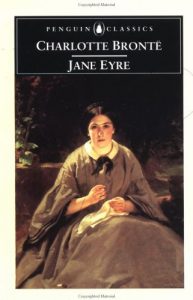 Jane Eyre by Charlotte Bronte.
This is my favourite novel and I can't imagine ever tiring of it. Jane is just magnificent. She's insignificant as a poor, orphaned woman in Victorian Britain, yet she has a fire burning within her. Jane knows her own worth. She has principles, and she holds fast to them. She understands that, while others may look down on her, she is worthy and deserving of respect. She rages against injustice in all its forms; even as a small child at the mercy of her awful aunt and cousins she knows that their treatment of her is wrong and protests loudly and at great cost to her welfare. The love story between her and Mr Rochester is beautiful, but there's much more to the novel than that. Jane speaks for all those other women of her time, or of any time, without a voice. I adore her.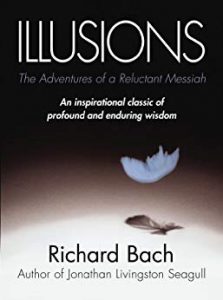 Illusions: The Adventures of a Reluctant Messiah by Richard Bach.
I was given a copy of this book many years ago by a friend, and I wasn't sure what to expect from it, but I loved it. It really made me think about things from another angle and, all these years later, I still find comfort in it.
I do love books like this. I've read The Tao of Pooh, Conversations with God, The Five People You Meet in Heaven, The Prophet and many more, and I find them fascinating. My copy of Illusions is a bit tattered now but I'll never part with it.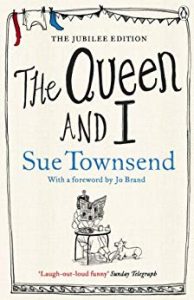 The Queen and I by Sue Townsend.
Yes, I know it's another Sue Townsend book, but I couldn't resist it. I've read this several times and it never fails to make me laugh. The thought of our Royal Family slumming it on an inner-city housing estate, after republicans win the general election, is too funny. It always makes me giggle to picture Prince Charles with a ponytail and wearing a shell suit. Of course, it was written a long time ago and nowadays it's quite poignant to read about Diana's adventures on Hell Close.
What I admire about this book is that, even though it's incredibly funny, the author never humiliates the family. In fact, the Queen, particularly, is shown in a very positive light: strong, stoic, courageous and compassionate. And poor Prince Phillip's despair as he takes to his bed is quite moving. It's thought-provoking to see society through the Queen's disbelieving eyes.
Sue Townsend was such an amazingly talented writer. It's desperately sad that there'll never be another book from her.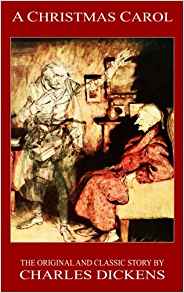 A Christmas Carol by Charles Dickens
It may be a Christmas book, but I find A Christmas Carol especially comforting and a real pleasure to read. I could happily read it at any time of year, but I always try to save it for Christmas week. I just adore the story and, although it makes me sad and angry in parts, it invariably leaves me feeling positive and uplifted. When I look at the books I've chosen, I realise that they're all about people who are challenged by the times and circumstances they live in, but somehow rise above those challenges by finding their own inner strength. Or, as Richard Bach would have it, the Messiah within. It's a theme I find fascinating and positive, and so it's no wonder I selected them as my comfort reads.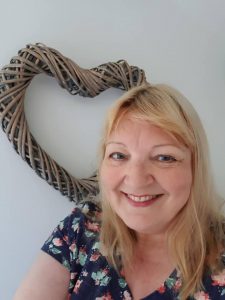 About Sharon
Sharon writes contemporary love stories set in beautiful Yorkshire. Her books are romantic but fun, and a happy ending for her main characters is guaranteed – though she makes them work for it!
As well as full-length novels she has written pocket novels for DC Thomson, and several of her "Fabrian Books' Feel-Good Novels" have also been published in large-print format by Ulverscroft, as part of their Linford Romance Library.
Her short story, The Other Side of Christmas, was included in the Winter Tales anthology – a collection of seasonal stories by popular writers, in aid of The Cystic Fibrosis Trust and The Teenage Cancer Trust. Her 2017 novel, Resisting Mr Rochester, was awarded a Chill with a Book Readers' Award.
Sharon lives in East Yorkshire with her husband and their dog. She is half of the Yorkshire Rose Writers, one tenth of The Write Romantics and a member of the Romantic Novelists' Association and the Alliance of Independent Authors.
She has a love/hate relationship with chocolate, is a devoted Whovian, adores Cary Grant movies, and admits to being prone to all-consuming crushes on fictional heroes.
When she's not writing, she spends as much time as possible getting her money's worth from her membership of English Heritage.
Find out more about Sharon at www.sharonboothwriter.com
Follow her on Facebook at www.facebook.com/sharonboothwriter
Sharon's latest book, Belle, Book and Christmas Candle was published on 1st December and is available at https://www.amazon.co.uk/Belle-Christmas-Candle-Witches-Castle-ebook/dp/B07KCGY7CF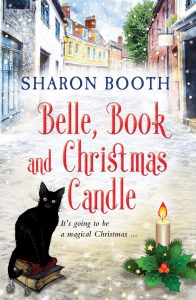 Thanks to Sharon for taking part. I'm pleased to see a couple of my all-time favourites included in this list – Adrian Mole and Jane Eyre.